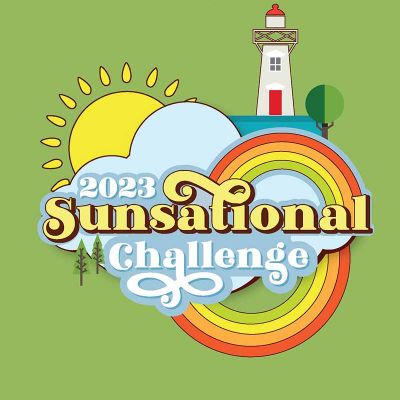 The Sunsational Challenge is back - and even better this summer!
We're really excited to once again be part of this fun, family activity, you are challenged to explore the district over January. The challenge starts on 4 January and runs until 31 January, 2023.
The challenge card has a variety of activities for participants under the age of 18 to complete. Outdoor activities can be stamped off at any facility taking part.
Participants can collect stamps on their challenge card from community facilities by completing the free activity in order to go in the draw for prizes once nine are completed. Activities will be hosted all over the district including Geraldine, Temuka, Pleasant Point, and Timaru.
Free badges will be able to be collected from South Canterbury Museum, Timaru District Libraries and Aigantighe Art Gallery by completing three activities in your challenge card.
Free swims will be redeemable at CBay, Temuka, Pleasant Point, and Geraldine Outdoor Pools by showing your challenge card with six completed activities stamped.
Participants who complete nine challenges on the card will go in the draw to win prizes including two laptops, two tablets and book, art, and garden vouchers.
There will also be the Sunsational social media photo competition which families can participate in. The competition is open to all ages. To enter, post a picture of you or your family completing an activity on the Sunsational activities trail, and post the photo to either Facebook or Instagram with the hashtag #Sunsational 2023.
Those who compete in the social media competition will have the opportunity to win a $50 voucher from Timaru Booksellers, Kidstuff, or Soul Surf Skate.
All prize winners will be announced on February 2, 2023.
For more information check out the Sunsational Challenge page on the Timaru District Council's website.