The South Canterbury Museum has a focus on the natural heritage and history of the South Canterbury region of New Zealand - land, life and people.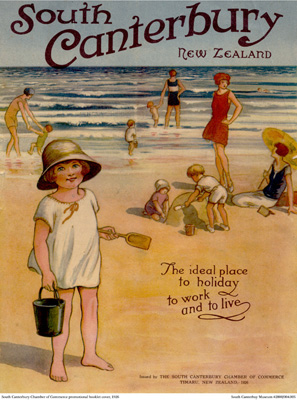 We collect specimens, artifacts, images, documents and information that can be used to explore the region's heritage.
Extensive collections are housed in a purpose-built wing where they are catalogued and stored. These collections provide the raw materials for our exhibitions, education programmes, research and other activities.
Work is carried out by a dedicated team of people including fulltime and part-time staff, volunteers and interns. To find out more about our work download our Guide to the Work of the South Canterbury Museum (below).
The South Canterbury Museum is owned and administered by the Timaru District Council and originally established by the South Canterbury Historical Society on a site bequeathed by T.D.Burnett in 1941.