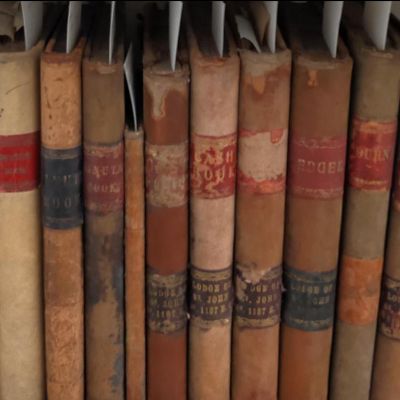 The South Canterbury Museum has a wealth of resources and materials for historical and genealogical research available in the Research Reading Room and online.
The Museum's collection's are catalogued on a collections management database and includes archives, local history publications, photographs, newspapers, maps, plans and much more. Museum staff and volunteers are constantly also adding records of these to our Collections online.
All these materials can be accessed in the Museums' research library during normal Research Room hours (see below). Research can also be undertaken on your behalf if you cannot visit the Museum itself. Please see our fees and charges if you wish to take advantage of this service.
Please feel free to contact us with your inquiry, or to ask for more information about the services offered.
Research Room Hours
We're pleased to announce that our research room has returned to our regular hours of service! Read on for more details …
We're open Tuesday to Friday and Sunday's from 1.30-4.30pm (excluding Public Holidays)
This is a drop-in service - no booking is required
Sunday users please note that there are some limitations:
Research room, library and microfilm collections will be accessible, but original archival material will only be available by prior appointment;
If you have any questions, please get in touch: P: (03) 6877212 or E: museum@timdc.govt.nz
South Canterbury Genealogy Society
Need some genealogical help? Volunteers from the South Canterbury Genealogical Society also offer their assistance in the Museum's research room on Sunday's from 1.30 to 3.30pm.
The South Canterbury Genealogical Society can be contacted at admin@timaru.gen.nz