COMING SOON : THEN NOW NEXT
2 September to 8 October 2023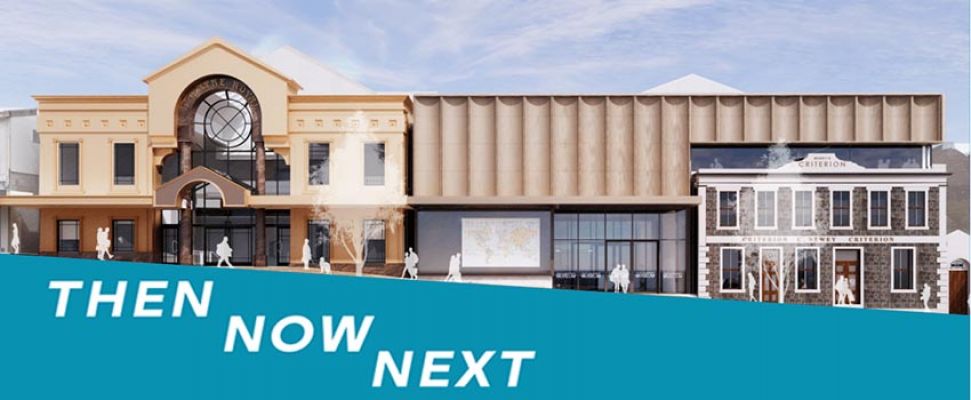 Then-Now-Next looks at the past, present and future of Timaru's Theatre Royal and the South Canterbury Museum.
The exhibit takes a look at the heritage behind the iconic Theatre Royal and the South Canterbury Museum, before looking in detail at the plans for a redeveloped Theatre combined with a new exhibition and programmes facility for the South Canterbury Museum.
Drawing upon historic images, documents and artefacts, the exhibit also includes some items recently recovered by archaeologists researching the site behind the Theatre once occupied by the Drill Hall (on Barnard Street). It also features details and architectural images of the planned redevelopment and new facility that will combine these two institutions. Visitors will be able to follow the history of the Theatre and Museum, and look at how the community will benefit from the development and combination of both on the Stafford Street site.
_____________________________________________
While you are here .....
For a fantastic free day out in Timaru visit the South Canterbury Museum.
Explore our two levels full of local nature, history and culture, including film presentations in our Heritage Theatre.
With loads of interactive exhibits and special programmes for children and adults, there is something for everyone to enjoy. Don't miss a great day out!
Please contact us if you would like more information on our special programmes.