During the lockdown we're offering a range of ways to keep yourself amused
What's on offer - special golden frog hunts on Mondays, how-to videos or challenges on Thursdays, and craft activities or challenges on Saturdays. Look our for craft activities, a backyard bug hunt challenge, and more!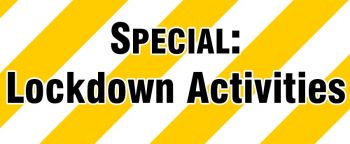 Where - these will be shared on our Facebook page, with more details or links here.
You can also keep in touch with the Museum and get some light-hearted insights about our team at home by following our Facebook page.
Activities
Craft: Easter baskets - These super easy Easter baskets can be made from paper or cardboard. Use things you have at home to make your own basket to put Easter treats in. Check out Museum Educator Keely showing you how to make these on our Facebook page or check out the written instructions here.
Challenge: Lockdown Time Capsule - Did you know the Museum has a time capsule on display? It is waiting too be opened in 2027 (it was opened and refilled in 2000). How about having a go a making your own? Watch this video about our time capsule, make your own and share it with us in the comments on our on our Facebook post
My Story: Covid19 Lockdown - Contemporary collecting (collecting recent items) is very important for future generations and therefore something the Museum wants to collect. The Covid 19 Lockdown is history in the making and we are after your story. Whether you are 5 or 95, live in the town or country we want to know how this has changed your daily life. Find out more on our Facebook page here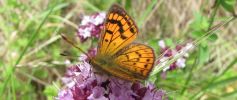 Explore your back yard: Insect Hunt! - Check out this video that explains how to get out in your own back yard and discover what insects live in your garden! Send us in your photos via our Facebook page here, message us, or send us an email and we will help identify what you have found!
Challenge: Have a go at making your own butter! You'll need some cream, but if you don't have a butter churn, a glass jar will do. Check out the how-to video here.
Challenge: Cook on a pioneer hobo stove - Check out our Facebook video explaining how to make a small fire to roast marshmallows and how to make a hobo stove. What is your favourite thing to cook on an out door fire? Remember to be safe and have a big bucket of water on standby.
Craft: Make your own quill pen - Have a go at this easy craft. Maybe write a letter for your time capsule! What else could you use to write with if we didn't have pens or pencils? Check out the how-to video here.
Keep an eye on our Facebook page for more suggestions over the weeks of lockdown!