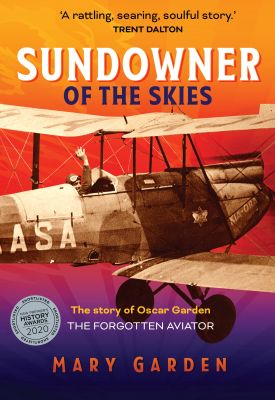 Join us next week to hear Mary Garden talking about her book that explores her father's pioneer aviation story. In 1930 Oscar Garden flew solo from London to Australian having only 39 hours of previous flying experience.
The book covers Oscar's brief celebrity as a central theme. But it also explores family's troubled history, including Oscar's relationship with his father, Robert Garden. Robert emigrated from Scotland and settled in Cave, where he bought the local store and post office. A few years he later moved to Timaru where he bought and operated an aerated waters factory.
First published in 2019, the book was shortlisted for the NSW Premier History Award in 2020. Mary planned to visit New Zealand and talk about her book before Covid-19 restrictions intervened. In 2021 a new edition of the book was released, and now that pandemic restrictions have eased Mary is once again able to return and talk about her father's previously forgotten story.
When: 20 September at 7pm
Where: Timaru District Council Chambers
Free admission
__________________
Author bio: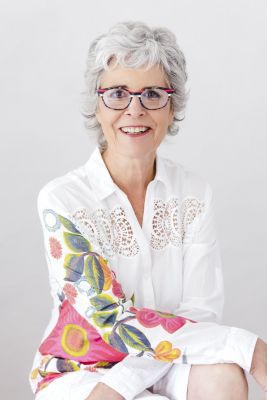 Mary was born in Whakatane in 1950 and grew up in Tauranga. She left New Zealand in 1973 and now lives in Australia. She obtained a teaching diploma and B.Ed. from Waikato University, and a PhD in journalism (University of the Sunshine Coast).
Her work has appeared in many newspapers and magazines including The Guardian, Weekend Australian Magazine, Australian Financial Review, New Humanist, New Zealand Geographic, New Zealand Memories, Mamamia, The Aviation Historian, Meanjin, Flypast, the Courier-Mail and the New Daily, as well as academic journals including Journalism: theory, practice & criticism.
You can find out more about Mary on her website at www.marygarden.com.au