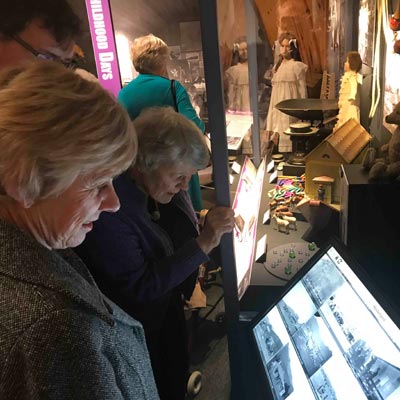 Timaru District Mayor Damon Odey officially opened the first stage of our new permanent upstairs exhibition space last month. Guests at the opening and visitors since are loving the new spaces, exploring the drawers, and scrolling through the touchscreens.
Our thanks to all who helped make the upgrade such a great success. If you haven't yet been in to explore the new spaces, come on in and take a look!
Want to see more?
The Timaru Herald also ran an article about the new spaces, just prior to opening, which includes a short video. You can see this at http://www.stuff.co.nz/timaru-herald/news/91488507/museums-newly-upgraded-exhibition-space-shows-history-through-the-ages
You can also see more images of the opening here at Clive Callow's Timaru Online site: https://timaruonline.co.nz/2017/04/12/museum-displays-opened
Of course the best way to see more is to visit us!