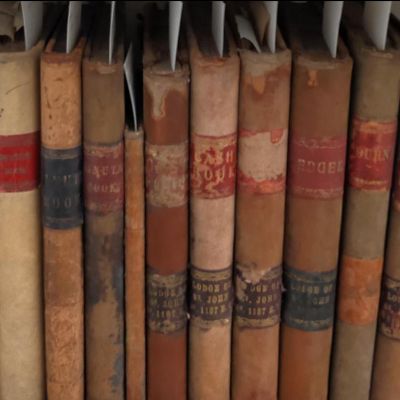 The Sunday research service returns from Sunday 19 June!
We're pleased to announce our Sunday research service will re-open from Sunday 19 June. It isn't quite 'business as usual' yet though – bookings are essential and our local genealogical society members won't be on site yet. Read on for more details …
Bookings should be confirmed with the Museum by the close of business each Friday. Appointments will be offered in 25 minute slots (from 2 to 4.30pm) on Sundays similar to our weekdays appointments. Up to two slots (i.e. 50 minutes) can be booked at a time.
Please note there are some restrictions:
Normal Covid precautions are required (face masks must be worn and social distancing is required)
Any resources or archives, including newspaper microfilm and some publications, that have to be retrieved from archives must be requested in advance
Genealogical Society members will currently not be on duty and as such their records are limited to those records on the shelves in the research room. Contact the genealogical society at southcanterbury@genealogy.org.nz if you require access to any other resources.
We're looking forward to helping you with your research, so if you would like to enquire about a booking get in touch! We can be contacted by phone at (03) 6872212 or by emailing museum@timdc.govt.nz