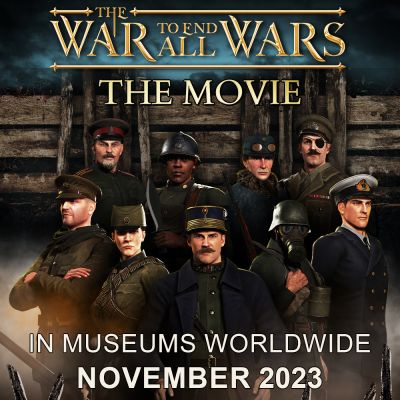 A unique world-wide event is coming to Timaru on 11 November!
South Canterbury Museum is excited to join museums around the globe in hosting the global premiere of The War to End All Wars – The Movie, in collaboration with Swedish heavy metal rock band Sabaton and the History Rocks project.
Come and see this epic movie at the South Canterbury Museum!
Two sessions: 3pm and 4.30pm
The History Rocks project is a unique concept created by Sabaton, a globally acclaimed Swedish rock band known for its historically factual storytelling and songs that are written about historical events.
Last year Sabaton released their 10th album 'The War to End All Wars', telling the story of WWI. This full-length studio album revisits WWI and features 11 songs with 11 fascinating stories behind them. The band has worked with Yarnhub Animations Studios, an entertainment company focused on historical content, to create a 67-minute animated film set to the music of the album. Sabaton have created a global movie premiere for this film in the two weeks surrounding Armistice Day November 11, with Museums around the world hosting screenings.
Admission: $10 per person, proceeds to SC Museum Development Trust.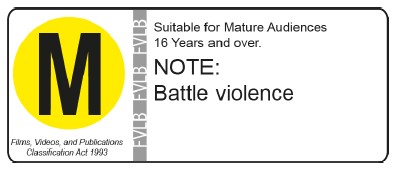 Bookings & ticket prepurchase essential: Ph (03) 687 7212 or email museum@timdc.govt.nz
Children must be accompanied by an adult.
Recommended viewing age 16+
Pre-purchase at the Museum front desk during Museum opening hours, or by bank deposit:
South Canterbury Museum Trust – 02-0888-0367322-000
Include these details with your payment:
Sabaton (Your Name) + 3pm (or 4.30pm if attending the later session)