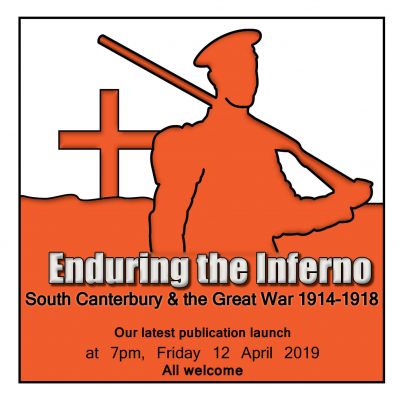 Join us to launch the publication Enduring the Inferno, commemorating the South Canterbury experience of World War One.
When: 12 April 2019 at 7pm
The publication draws upon the stories and experiences of South Canterbury men and women during the first World War that have been shared by the Museum's exhibitions and public programmes over the last five years.
Produced by the South Canterbury Museum, with support form the SCWWONE Commemorative Committee Trust, the lavishly illustrated 42 page book will be selling for $19.95 following the launch.