FARNIE, Stuart Cheyne
(Service number 15887)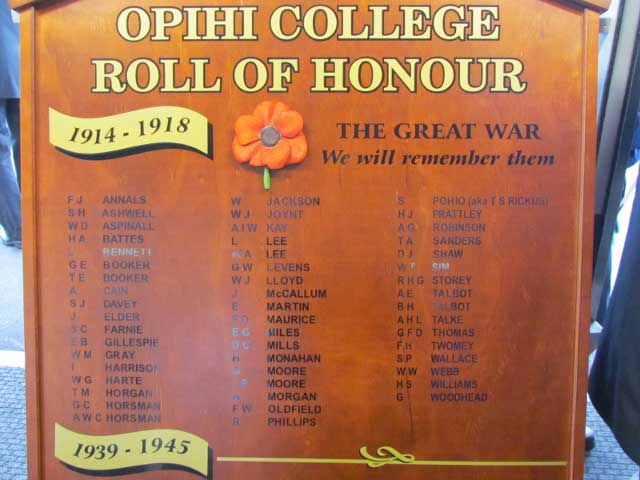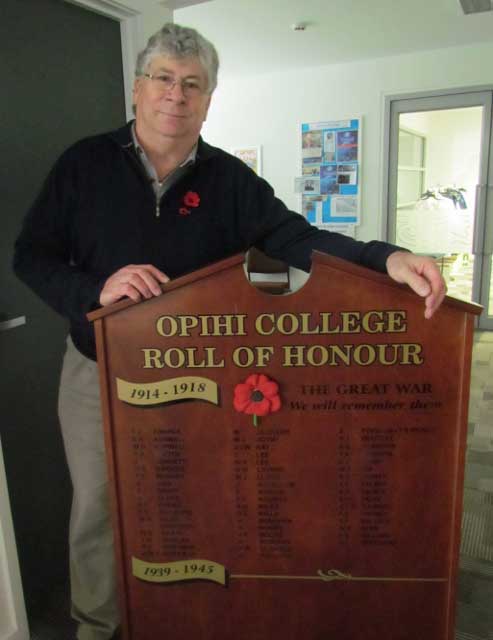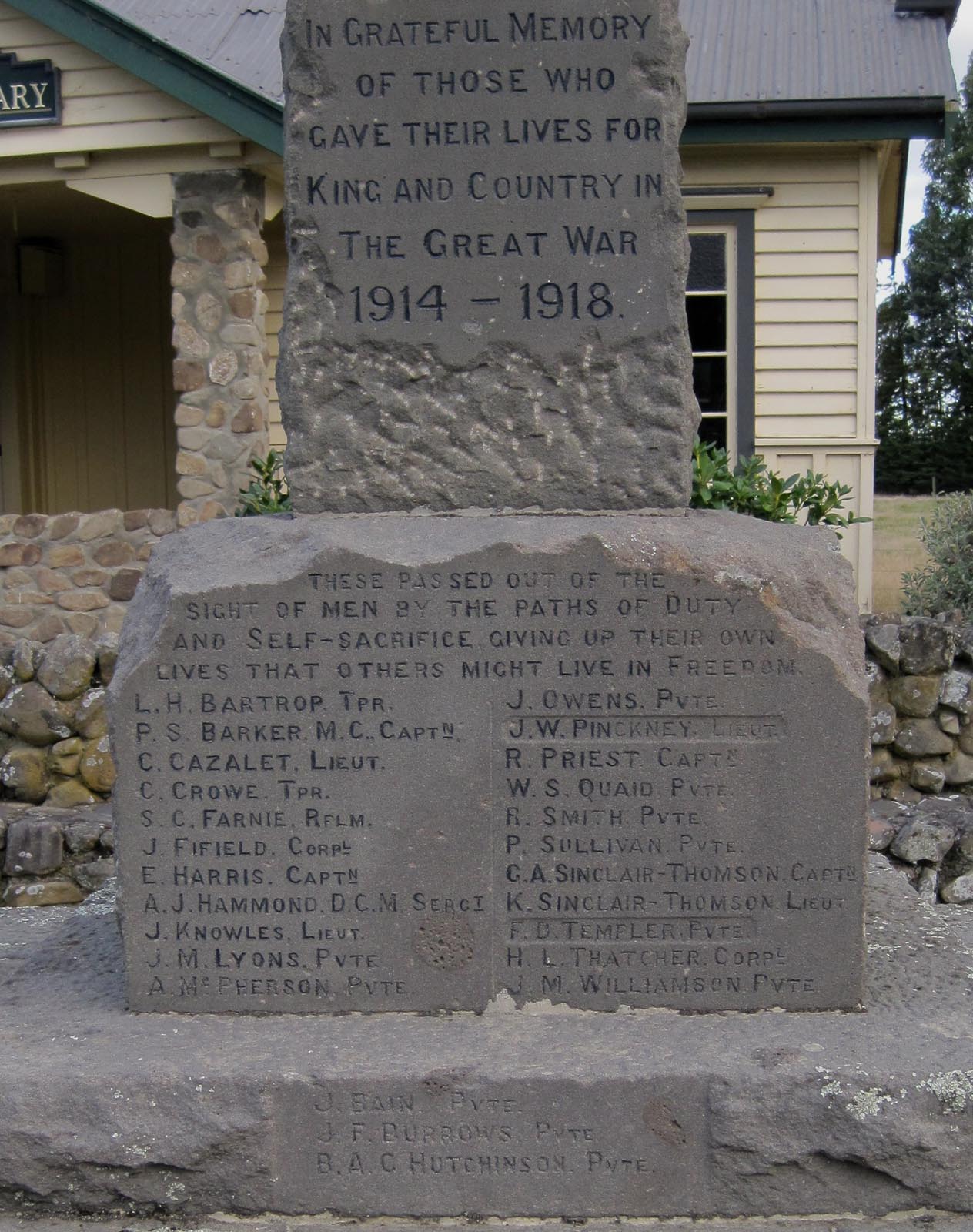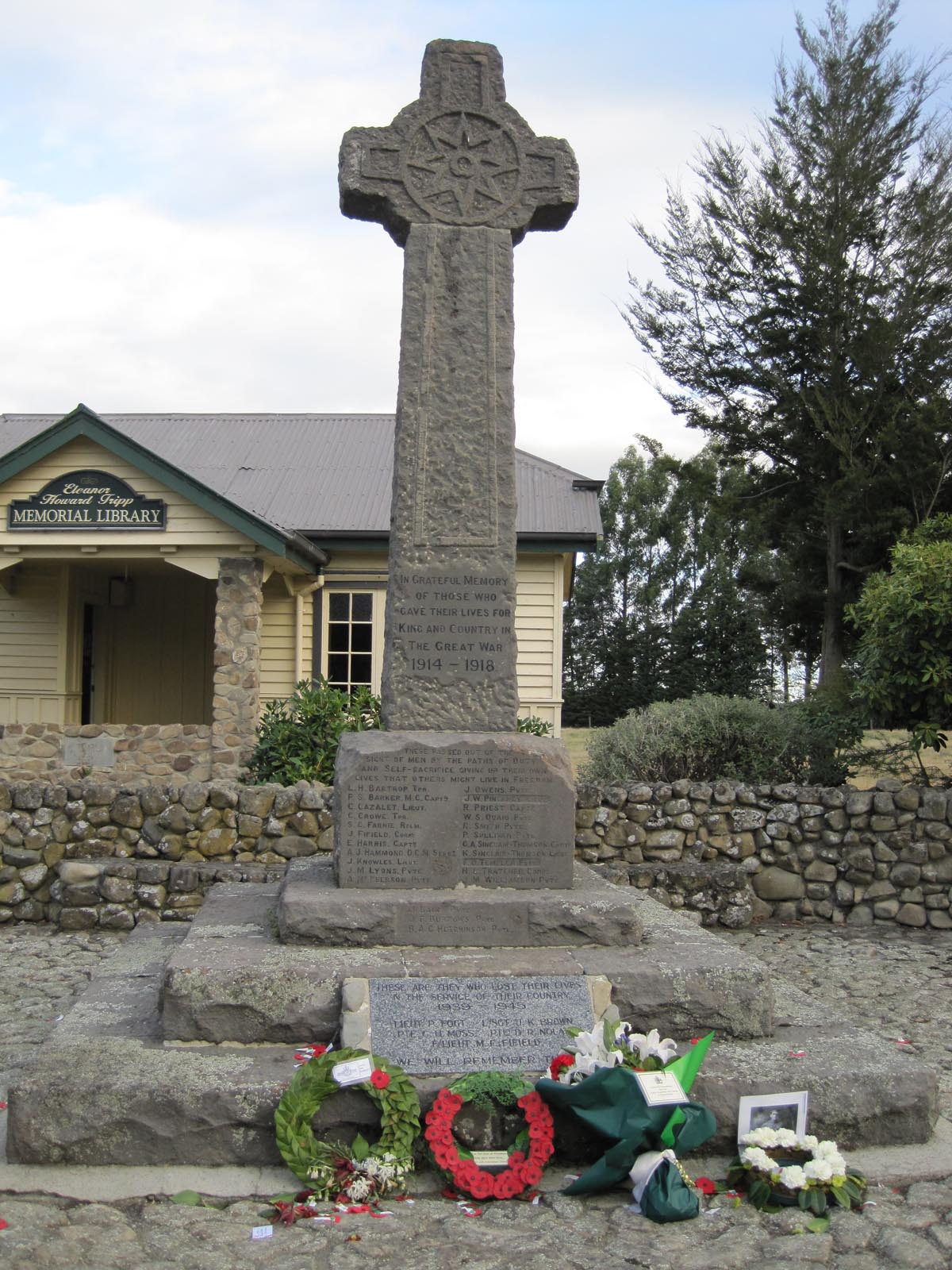 Aliases
First Rank
Rifleman
Last Rank
Rifleman
Birth
Date
28 September 1892
Place

of Birth

Geraldine
Enlistment Information
Date
5 April 1916
Age
23
Address

at Enlistment

Woodbury, South Canterbury, New Zealand
Occupation
Farmer

Previous

Military Experience
2nd South Canterbury Infantry Regiment
Marital Status
Single
Next of Kin
Mr Thomas Cheyne Farnie (father) Woodbury, Geraldine
Religion
Presbyterian
Medical

Information

5 foot 5 1/2 inches tall, weight 150 pounds (68kgs), chest 33-36 1/2 inches, fair complexion, grey eyes, dark hair.
Military Service
Served with
NZ Armed Forces
Served in
Army

Military

District
Embarkation Information
Body

on Embarkation

New Zealand Rifle Brigade
Unit

, Squadron, or Ship

6th Reinforcements 3rd Battalion, G Company
Date
26 July 1916
Transport
HMNZT 59 Waitemata

Embarked

From
Wellington, N.Z.
Destination
Devonport, England
Other Units

Served With

B Coy, 3 NZ Rifle Brigade
Last Unit

Served With

B Coy, 3 NZ Rifle Brigade
Military Awards
Campaigns
Western European
Service Medals
British War Medal, Victory Medal

Military

Awards
Award Circumstances and Date
No information
Prisoner of War Information
Date of Capture
Where Captured

and by Whom

Actions Prior to Capture
PoW Serial Number
PoW Camps
Days Interned
Liberation Date
Hospitals, Wounds, Diseases and Illnesses
3 July 1916 - Featherston Hospital - gastritis headache; 24 February to 20 March 1917- admitted to 3 NZ Field Ambulance - mumps; 25 February, transferred to No.7 General Hospital, St Omar; 5 May 1917 - Wounded in Action - gun shot wounds to thigh and scrotum - admitted to 1 NZ Field Ambulance - died same day.
Post-war Occupations
Death
Date
5 May 1917
Age
24
Place

of Death

France
Cause
Died of wounds
Notices
Memorial or Cemetery
Baileul Communal Cemetery Extension, Nord, France
Memorial Reference
III. B. 133
N

ew

Z

ealand

Memorials
Timaru Memorial Wall, Geraldine War Memorial, Woodbury War Memorial, Temuka War Memorial, Lincoln College Roll of Honour and the Temuka District High School Roll of Honour.
Biographical Notes
Stuart, the only son of Thomas Cheyne and Clara Mary Ure (nee Calder) Farnie, was born at Geraldine on 28 September 1892. His father Thomas was the son of Captain William Farnie and came out from Scotland at a very young age. He gained a M.A. degree at Otago University and took up teaching before entering a partnership with Mr Owen J. Hodge as a barrister and solicitor in Dunedin. He later went back to the teaching profession, being headmaster of various schools in the Canterbury district. Thomas died at Geraldine in 1930, aged 71, and is buried in the Timaru Cemetery. Stuart's mother Clara died some years later in 1949 at Invercargill, aged 81, but was buried at Timaru with her husband Thomas.
Stuart received his primary education at West Christchurch, Temuka Primary, and Woodbury schools. His secondary happened at Temuka and Geraldine District High Schools. At Geraldine DHS he passed the Junior Civil Service exams in January 1910, before he attending the Lincoln College Agricultural College where he excelled in athletics, swimming and rifle shooting. His three sisters also did well academically, all graduating from the Otago University. On 8 March 1916 Stuart was medically examined for war service at Geraldine. At the time he was working for Mr RT Richards at Four Peaks, Geraldine. He had previous military service with the 2nd South Canterbury Infantry Regiment (Territorial Force) and signed his enlistment papers on 5 April, 1916.
After a farewell social at the Temuka Drill Hall, and speeches from the Mayor Mr A Frew and the Rev AH Norris, he and the other local men marched behind the Timaru Municipal Band to the Temuka Railway Station where they boarded the express for Lyttelton and onward transport to camp at Trentham. He was described on his papers as being 5 foot 5 ½ inches tall, aged 23, single, Presbyterian, weighing 150 pounds (68kgs), with a chest measuring 33 – 36 ½ inches, fair complexion, grey eyes and dark hair. He nominated his father Thomas of Woodbury as his next of kin. At Trentham he was given the regimental number 15887, and posted to the 6th Reinforcements, G Company, 3 NZ Rifle Brigade (NZRB). Here he was issued with his basic equipment and infantry training took place before the troops moved to Featherston Camp for more in depth training in tactics, drill, bayonet fighting etc. On 3 July he had a short spell in the Featherston Hospital with "gastritis headache". Then, after some final leave, Stuart returned to camp at Trentham where the troops were reviewed by Lord Liverpool. On 25 July, after a reception by the Wellington Mayor, the troops marched through the streets to Glasgow Wharf, where the 15th Reinforcements NZ Expeditionary Force, the 9th Reinforcements NZRB's 1st and 2nd Battalion, and the 6th Reinforcements NZRB's 3rd and 4th Battalions, boarded HMNZT 59 "Waitemata" sailing on the next day's tide. The ship travelled the usual route with stops at Albany (Australia) and the Cape of Good Hope, before arriving at Devonport, England, on 3 October. During the voyage the usual sports and fitness training continued and a special sports day held on crossing the line. On disembarking Stuart marched into Sling Camp, the main NZ training camp sited in the heart of the Salisbury Plains, where he continued a short period of training with the 5th Reserve Battalion, 3 NZRB. Because of the heavy casualties the Division was suffering in France, he was only there until 20 October before departing for France, marching into camp at Etaples on 21 October.
At Etaples a quick period of intensive training was undertaken before Stuart was posted to B Company, 3 NZRB in the field on 5 November. Rifleman Farnie arrived in the River Lys area, near Armentieres during the worst winter on record, just in time to take part in the final weeks of the nightmare of the battle of the Somme which finished on 18 November 1916. The Allies had suffered the loss of 120,000 during the nearly five months of fighting; the Germans suffering even more casualties (160,000). Whilst the Allies were reinforced by troops as America had joined the war, the Germans were exhausted and retreated 40kms to the Hindenburg Line, a German defensive position built during the winter of 1916–1917 on the Western Front. On 13 December, during one of the harshest winters on record, the 3rd Battalion moved into new support positions in the appalling conditions of Dead Mule Gully, behind Polygonveld. This area was a sea of mud, dead mules and men, with an accompanying over-powering odour. Here the men had to live in shell holes and craters in full view of the enemy. The only way they had of reaching the line was on a duck-walk track made of wood. Each Brigade took turns in having a week on the almost non-existent front line. Here they stayed until late January 1917, during which time they had to supply large parties daily for wiring the subsidiary line in the old sector.
In February 1917 the battalion moved north from Armentieres into Belgium to the Cordonnerie Section, east of Laventie, where the preparations for the attack on the Messines Ridge began. Here his unit was practising the assault behind the lines on similar ground to that they would traverse. On February 22nd the Brigade relieved the 7th (British) Brigade in the Ploegsteert Sector in Belgium, about four miles north of Armentieres. The 3rd and 4th Battalions went into the front line from the Warnave River to St. Yves, taking over from the 8th Loyal North Lancashire's and the 3rd Worcester's, respectively. On 24 February 1917 Rifleman Farnie was admitted to No3 NZ Field Ambulance suffering from mumps. He was transferred to No 7 General Hospital at St Omar on 25 February for recovery. On 20 March, presumably recovered, he re-joined his unit in the field. By 20 April 1917 the Battalion was back in the vicinity of Messines. On 27 April the Battalion relieved the 1st Brigade in the front line in the Douve Sector. The period from 27 April to 5 May was characterized by great aerial and artillery activity and it was on 5 May that Stuart was wounded in action receiving gunshot wounds to his thigh and scrotum. He was admitted to No1 NZ Field Ambulance but unfortunately succumbed to his wounds the same day.
Stuart was buried in the Baileul Communial Cemetery Extension, Nord, France. Stuart had served in New Zealand from 5 April to 25 July 1916, and overseas from 26 July 1916 until his death on 17 May 1917. After the war his father Thomas was sent his war medals consisting of the British War Medal and Victory Medal, along with a scroll and plaque. His name is commemorated on the Timaru Memorial Wall, Geraldine War Memorial, Woodbury War Memorial, Temuka War Memorial, Lincoln College Roll of Honour and the Temuka District High School Roll of Honour.
Sources
NZ Defence Force Personnel Records, Archives NZ (February 2021); Commonwealth War Graves Commission website at https://www.cwgc.org/; New Zealand ANZACs in the Great War 1914-1918 (University of New South Wales) at https://nzef.adfa.edu.au/search?type=search&name=&regNum=15887&place=&pob=&fdwFateCode=all&fdwDate= ; "Recruiting" in the Timaru Herald 29 March 1916, "South Canterbruy area : Temuka" in the Star (Christchurch) 6 April 1916, "Roll of honour" in the Timaru Herald 21 May 1917, "In memorium" in the Timaru Herald 7 May 1919, and "Woodbury War memorial" in the Press 15 April 1922, all courtesy of Papers Past at https://paperspast.natlib.govt.nz/ [accessed February 2021]
External Links
Related Documents
No documents available.
Researched and Written by
Ted Hansen, SC branch NZSG
Currently Assigned to
Not assigned.
Licensed under a Creative Commons Attribution-NonCommercial 4.0 International License unless otherwise stated.
Tell us more
Do you have information that could be added to this story? Or related images that you are happy to share? Submit them here!