CHILDS, Charles
(Service number 21791)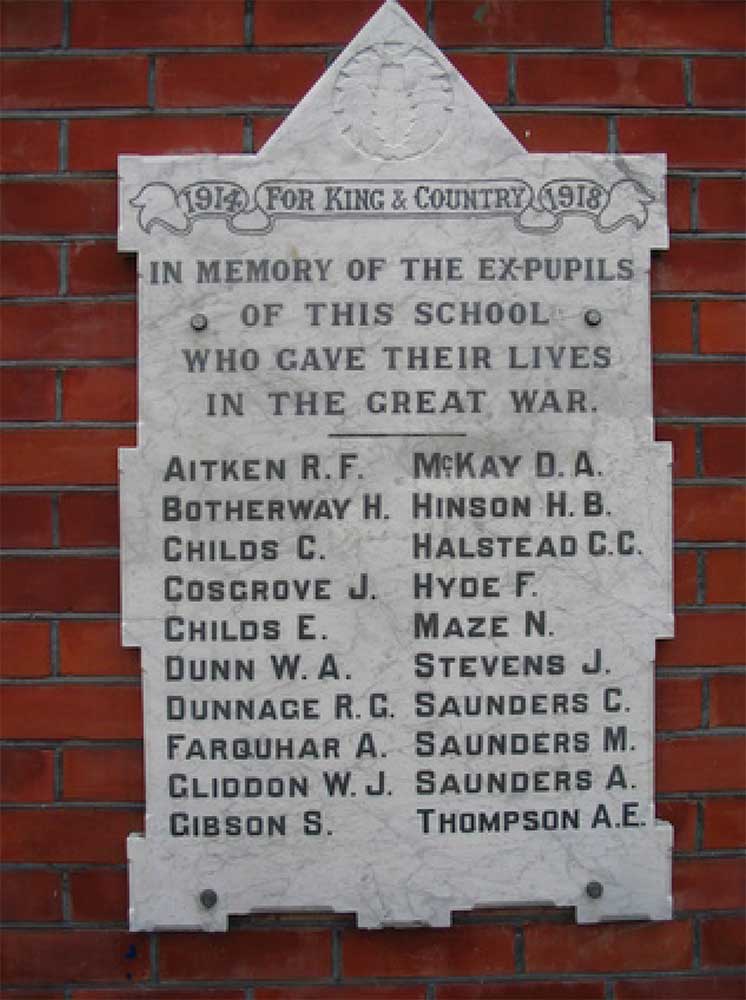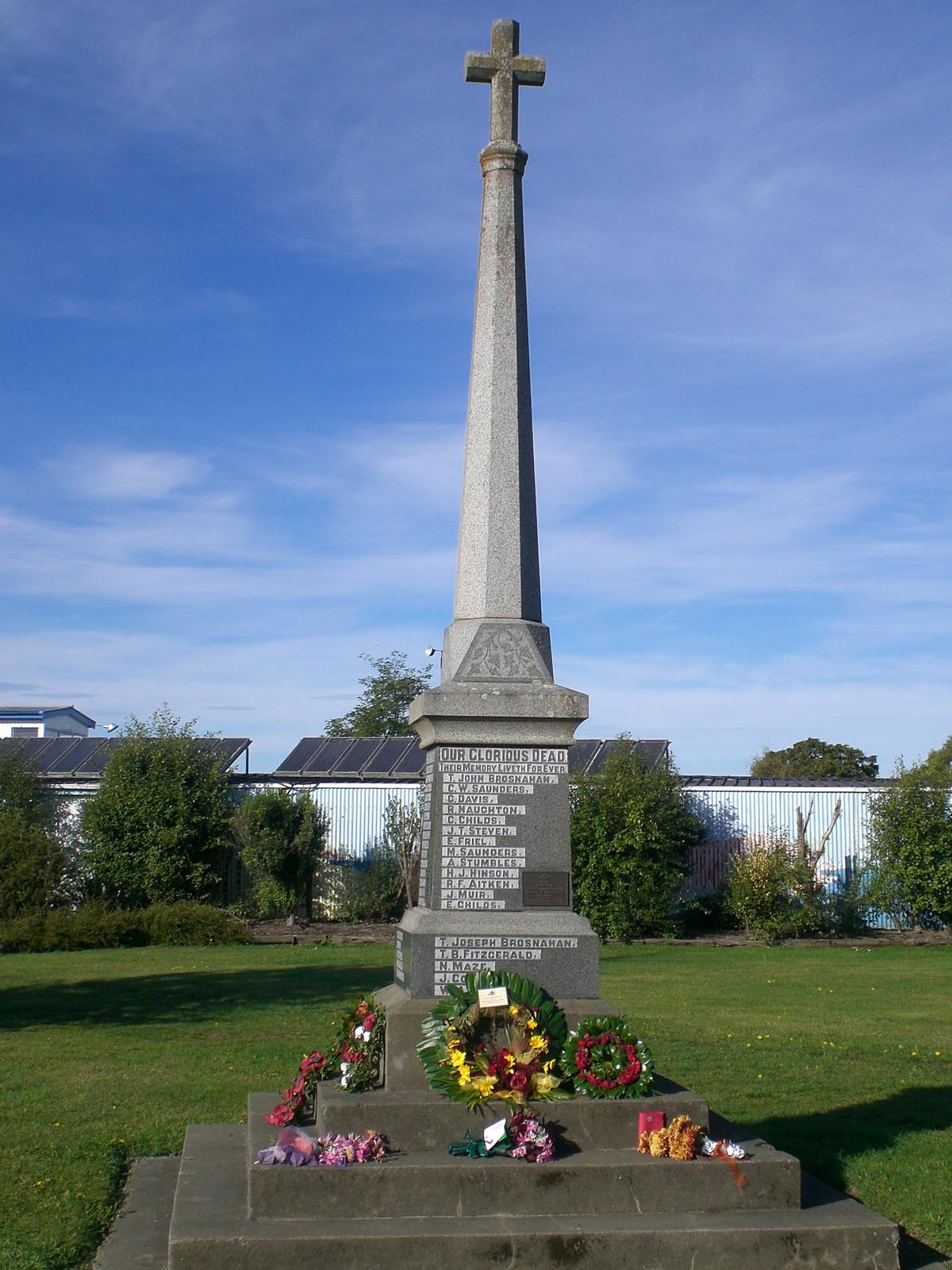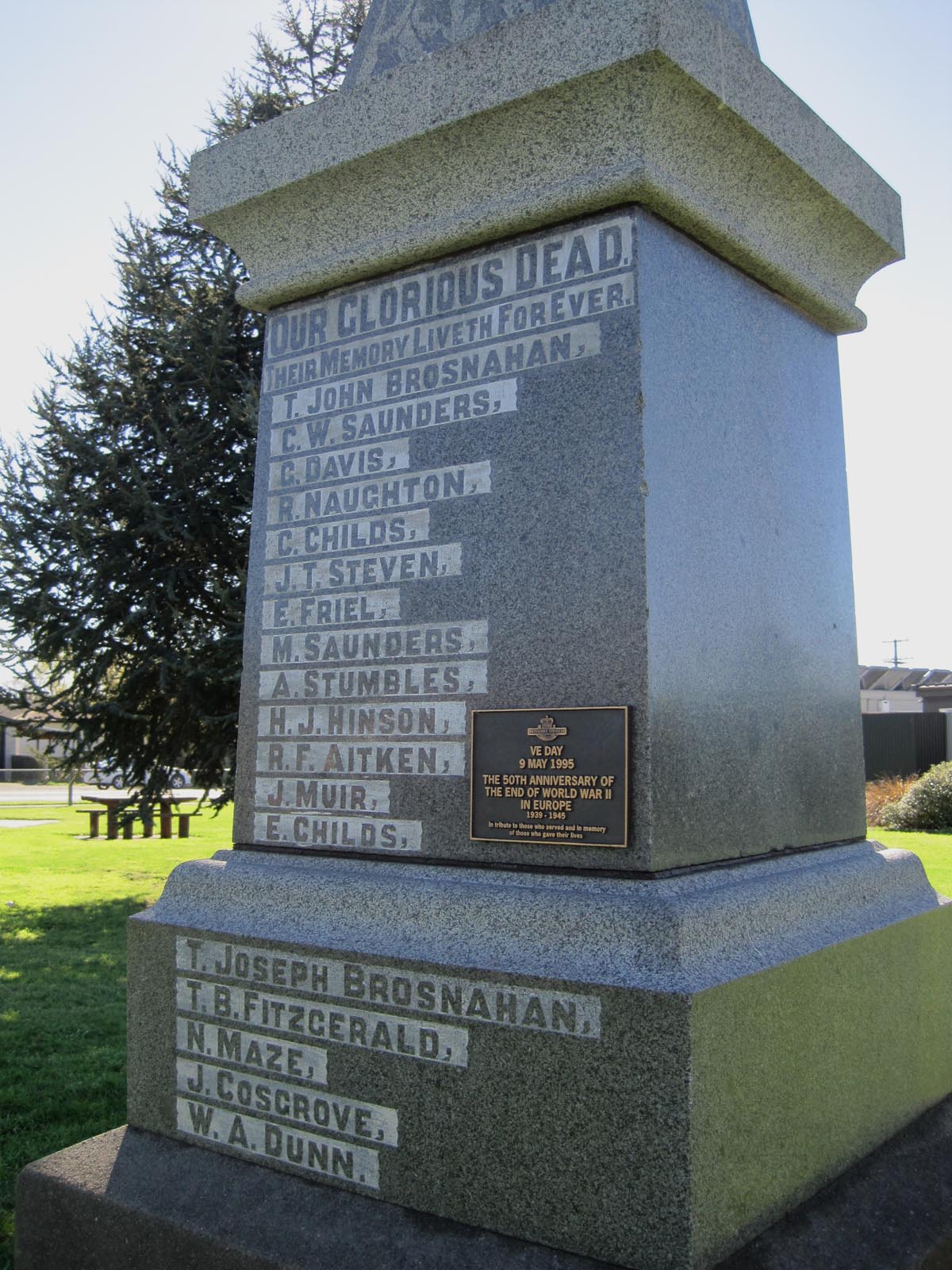 Aliases
Born Charles Albert CHILDS
First Rank
Rifleman
Last Rank
Rifleman
Birth
Date
31 May 1894
Place

of Birth

Pleasant Point
Enlistment Information
Date
3 May 1916
Age
21 years
Address

at Enlistment

Seafield
Occupation
Labourer

Previous

Military Experience
2nd South Canterbury Regiment  
Marital Status
Single
Next of Kin
Mr A. CHILDS (father), Pleasant Point, South Canterbury. 
Religion
Church of England
Medical

Information

Height 5 feet 9.5 inches. Weight 149 lbs. Chest measurement 33-35.5 inches. Complexion fair. Eyes blue. Hair brown.Sight - both eyes 6/6. Hearing and colour vision both normal. Limbs and chest well formed. Full and perfect movement of all joints. Heart and lungs normal. No illnesses. Free from hernia, varicocele, varicose veins, haemorrhoids, inveterate or contagious skin disease. Vaccinated. Good bodily and mental health. No slight defects. No fits.
Military Service
Served with
New Zealand Armed Forces
Served in
Army

Military

District
Embarkation Information
Body

on Embarkation

New Zealand Rifle Brigade
Unit

, Squadron, or Ship

7th Reinforcements 3rd Battalion, G Company
Date
21 August 1916
Transport
Mokoia 

Embarked

From
Wellington
Destination
Plymouth, England
Other Units

Served With

Last Unit

Served With

New Zealand Rifle Brigade, 1st Battalion
Military Awards
Campaigns
Western European (Messines)
Service Medals
British War Medal; Victory Medal

Military

Awards
Award Circumstances and Date
No information
Prisoner of War Information
Date of Capture
Where Captured

and by Whom

Actions Prior to Capture
PoW Serial Number
PoW Camps
Days Interned
Liberation Date
Hospitals, Wounds, Diseases and Illnesses
6 January 1917 sent to hospital, in France - sick. 13 January discharged to Camp. 29 January 1917 admitted to No 2 NZ Field Ambulance, and again on 3 February 1917. Rejoined Battalion on 10 February 1917.
Post-war Occupations
Death
Date
19 May 1917
Age
22 years
Place

of Death

Messines, Belgium
Cause
Killed in action
Notices
Timaru Herald, 8 June 1917
Memorial or Cemetery
Kandahar Farm Cemetery, Heuvelland, West-Vlaanderen, Belgium
Memorial Reference
I. D. 21.
N

ew

Z

ealand

Memorials
Timaru Memorial Wall; Pleasant Point War Memorial; Pleasant Point School Memorial
Biographical Notes
Charles Albert Childs was born on 31 May 1894 at Pleasant Point, and baptised in St Albans Anglican Church at Pleasant Point on 22 July 1894. He was the eldest son of Albert Edward Childs and Anna née Coleman. Throughout his brief life he seems to have used only the name Charles, even on enlistment. He started at Pleasant Point School in 1899 just after his 5th birthday, and returned there in 1904 after almost two years at Waitohi School. His mother died in 1902, when Charles was not eight years old. His father married Agnes Young the following year. Albert was an old resident of Pleasant Point and lived there until his death in 1925.
Charles Childs enlisted with the Infantry on 3 May 1916. His was one of thirteen enrolments in March 1916, when the Ashburton district saw a marked improvement in recruiting. The local authorities had quite a "field day", being kept busy enrolling men. The publicity given to the urgent demand for men, at the launch of the recruiting scheme, seemed to have the effect of "impressing their responsibilities upon the minds of young men". At the time Charles was a labourer for Mr J. McCormick at Seafield near Ashburton. Come May 1916 and Charles was one who answered the roll call at the Drill Shed in Ashburton. A large gathering, including many parents and friends, had formed to entertain the recruits who were leaving for camp to join the Reinforcements. Mr Nosworthy, MP, felt that those men who were leaving would do their share to uphold the honour of their country, and he hoped that he would have the pleasure of seeing every one of them returning to New Zealand. The Rev. Wright said "The hearts of New Zealanders were filled with pride at the fact that New Zealanders were not found wanting to go forth to fight at the call of their country. " He then wished the men good-bye, and hoped they would come back heroes. After they had partaken of a bountiful high tea, Mr Nosworthy thanked the recruits for offering their services to their country. The men then marched to the railway station, headed by the Citizens' Defence Corps and Salvation Army bands. There they were cheered on both the arrival and the departure of the train. Just prior to this send-off, C. Childs, a member of South Canterbury's quota for the 16th Reinforcements, left Timaru by the express for Trentham, after being entertained in the Stafford Tea Rooms by the Timaru Ladies Patriotic committee. After falling in and being addressed at the Drill Shed, the men proceeded to the station, led by the 2nd South Canterbury Regimental Band.
Charles nominated his father, Mr A. Childs, of Pleasant Point, as his next-of-kin. He was single, of Church of England adherence, in good physical and mental health, and belonged to the 2nd South Canterbury Regiment. Embarking as a rifleman with the New Zealand Rifle Brigade on the "Mokoia" on 21 August 1916, he was headed for England. From Sling he proceeded overseas in November 1916. In January 1917 he had a few brief admissions to the Field Ambulance with sickness and an injury to his index finger. For three weeks in March he was attached to the Cable Burying Party. Just two months later he was the one to be buried. On 19 May 1917 at Messines, Belgium, and 12 days short of his 23rd birthday, Rifleman Charles Childs was killed in action. His father received a cable to this effect in early June. Charles was well known in the Temuka district where he was "a great favourite".
He is buried in Kandahar Farm Cemetery in Belgium (just over two miles from where he was killed in the field), along with 32 other men who served with the New Zealand Expeditionary Force. His name is inscribed on the Timaru Memorial Wall, the Pleasant Point War Memorial and the Pleasant Point School Memorial. His medals – British War Medal and Victory Medal - were duly received by his father, as were the plaque and scroll. His father claimed for pay due to his deceased soldier son and declared that he did not intend seeking Letters of Administration.
In September 1921, the Pleasant Point War Memorial was unveiled in an impressive ceremony. Sited in a commanding position, it is an imposing monument constructed largely of Coromandel granite, with the names – including that of C. Childs - clearly engraved beneath the inscription – "Our Glorious Dead. Their Memory Liveth for Ever." Wreaths were laid on the steps and the "The Last Post" sounded by the bugler.
A tablet to the memory of the ex-pupils of the Pleasant Point District High School who lost their lives in the Great War, was unveiled in June 1922. After the singing of the National Anthem, the chairman of the school committee addressed the gathering. "He was pleased to say that the ex-pupils of the school had nobly come forward at their country's call, prepared to do or die in defence of what they considered right against might. He was sorry to say that twenty of these men had been called upon to make the supreme sacrifice, and those present were gathered that day to do honour to these fallen ex-pupils, by unveiling a tablet to their memory." A prayer was offered, the hymn "O God our Help" was sung; a scripture reading was given, after which "Kipling's Recessional" was sung. Mr T. D. Burnett, M.P., who unveiled the tablet, thanked the committee for the great privilege of being asked to do "honour to the brave sons of the district who had come forward prepared to do their utmost in their nation's trial." In pulling the tape, which let loose the Union Jack that was covering the tablet, Mr Burnett read the names of the deceased heroes – C. Childs and eighteen others. A prayer by the Rev. Hinson, the hymn "Abide with Me," and the sounding of the "Last Post" concluded the service. The tablet bears the following inscription. — "l9l4 For King and Country 1918."
In Memory of the Ex-pupils
Of this School,
Who gave their Lives
In the Great War.
There are very few mentions of this family in the local newspapers, and no headstones in the Pleasant Point cemetery to remember them. At a soldiers' welcome home social held in the Pleasant Point Oddfellows' Hall on 23 January 1918, sympathy was expressed for Mr Childs and his family on the loss of his two sons. And at the February 1918 meeting of the Pleasant Point District High School committee, a vote of sympathy was passed with the relatives of Mr Childs on the deaths of his sons at the front. A photo of Charles Childs, 21791, is printed in "Onward: Portraits of the New Zealand Expeditionary Force" Volume 3.
Sources
Auckland War Memorial Museum Cenotaph Database [20 October 2013]; NZ Defence Force Records (Archives NZ ref. AABK 18805 W5530 0024477) [29 April 2014]; CWGC [21 October 2013]; School Admission records (South Canterbury Branch NZSG) [2013]; NZ BDM Indexes (Department of Internal Affairs) [2013]; Baptism record (South Canterbury Branch church register transcription) [2013]; New Zealand Electoral Rolls (ancestry.com.au) [12 September 2017]; Ashburton Guardian, 13 March 1916, 4 May 1916, Press, 4 May 1916, Timaru Herald, 2 May 1916, 7 June 1917, 8 June 1917 [x 2], 2 & 4 February 1918, 27 June 1922, Temuka Leader, 9 June 1917, 17 September 1921 (Papers Past) [23 October 2013; 05 April 2014; 02 May 2014; 12 & 14 September 2017; 06 February 2018; 28 August 2021]; "Onward: Portraits of the New Zealand Expeditionary Force" Volume 3 (held by South Canterbury Branch NZSG)
External Links
Related Documents
Researched and Written by
Teresa Scott, Sc branch NZSG
Currently Assigned to
TS
Licensed under a Creative Commons Attribution-NonCommercial 4.0 International License unless otherwise stated.
Tell us more
Do you have information that could be added to this story? Or related images that you are happy to share? Submit them here!