ANNALS, Frederick James
(Service number 25/481)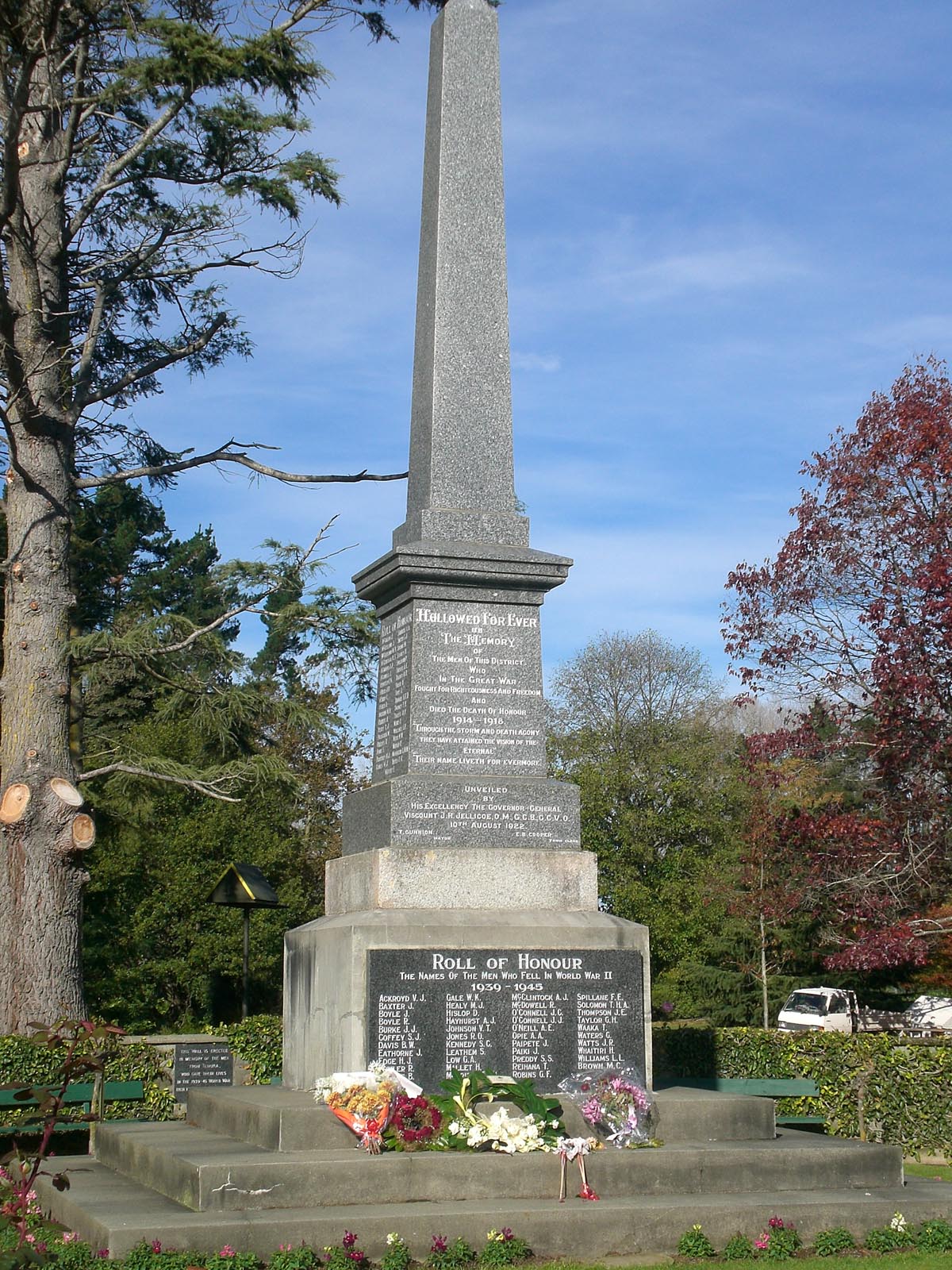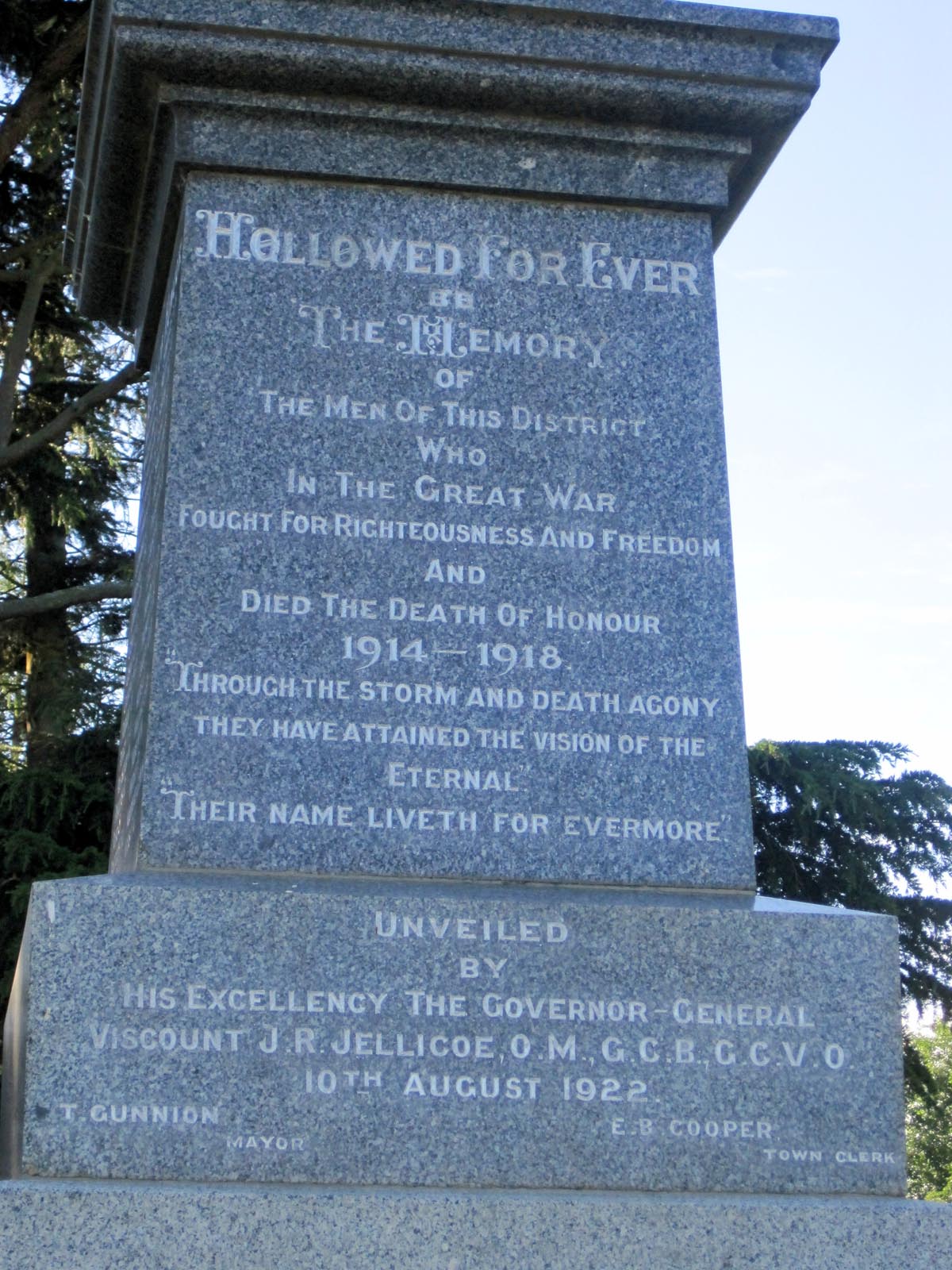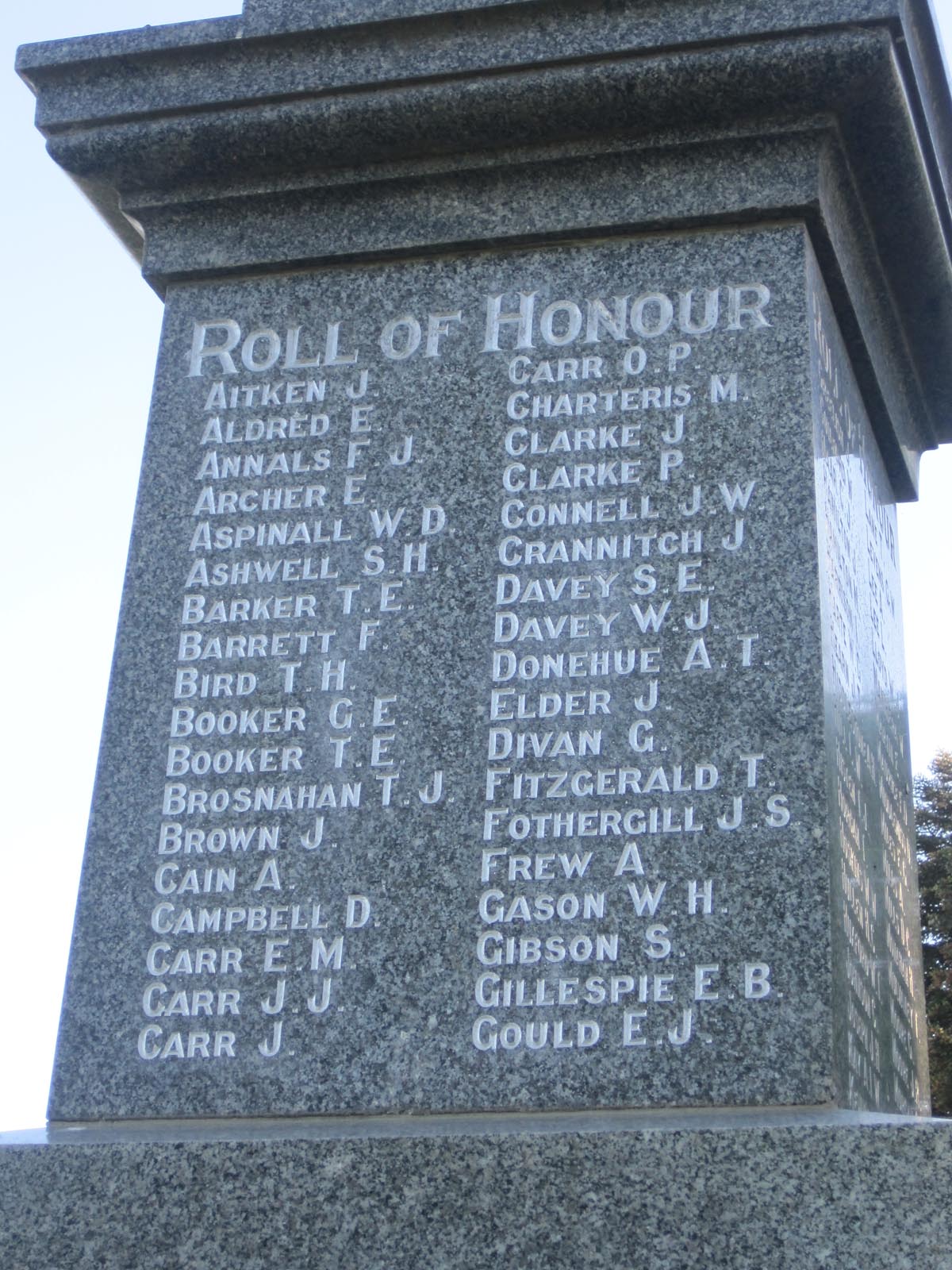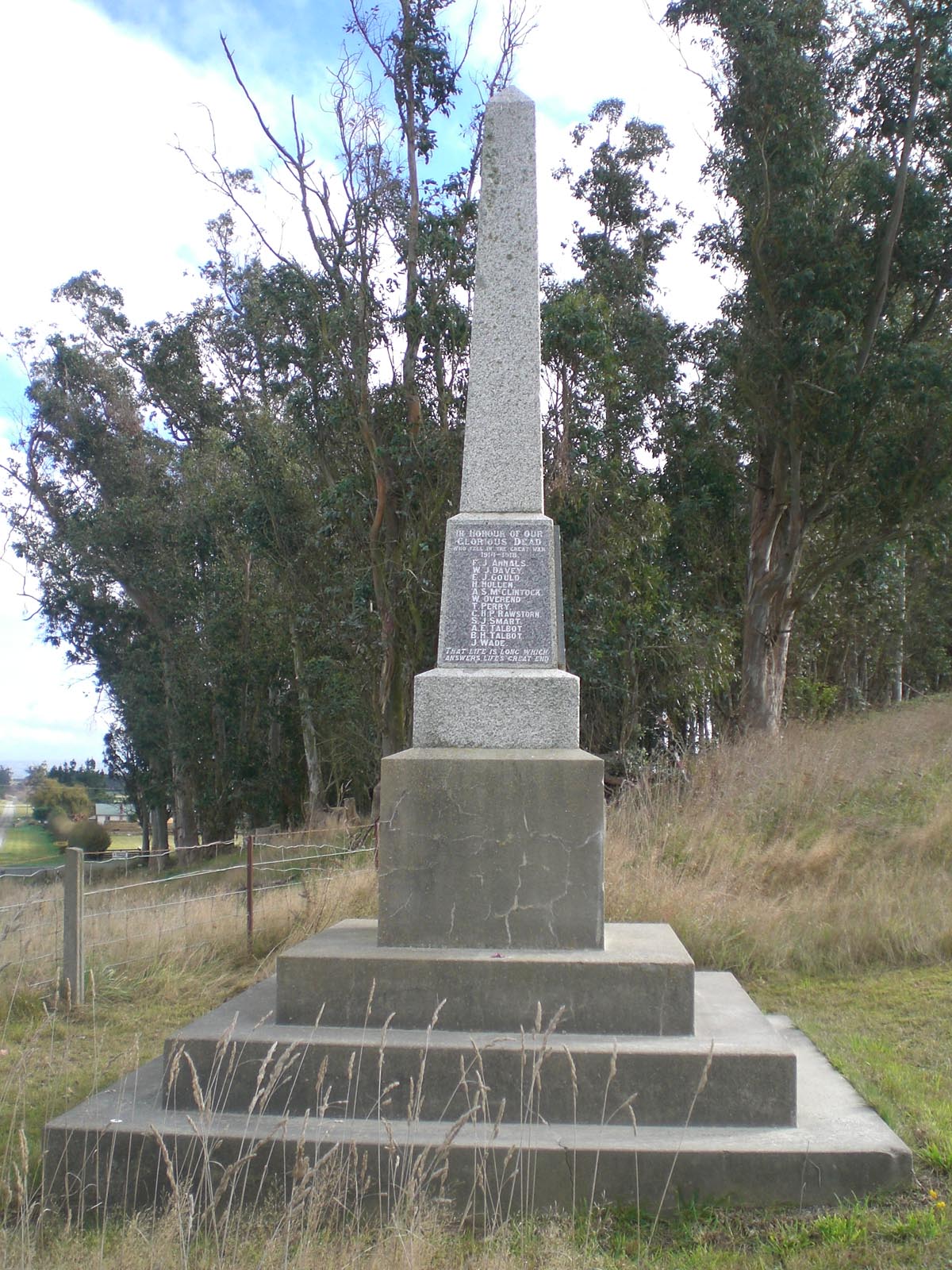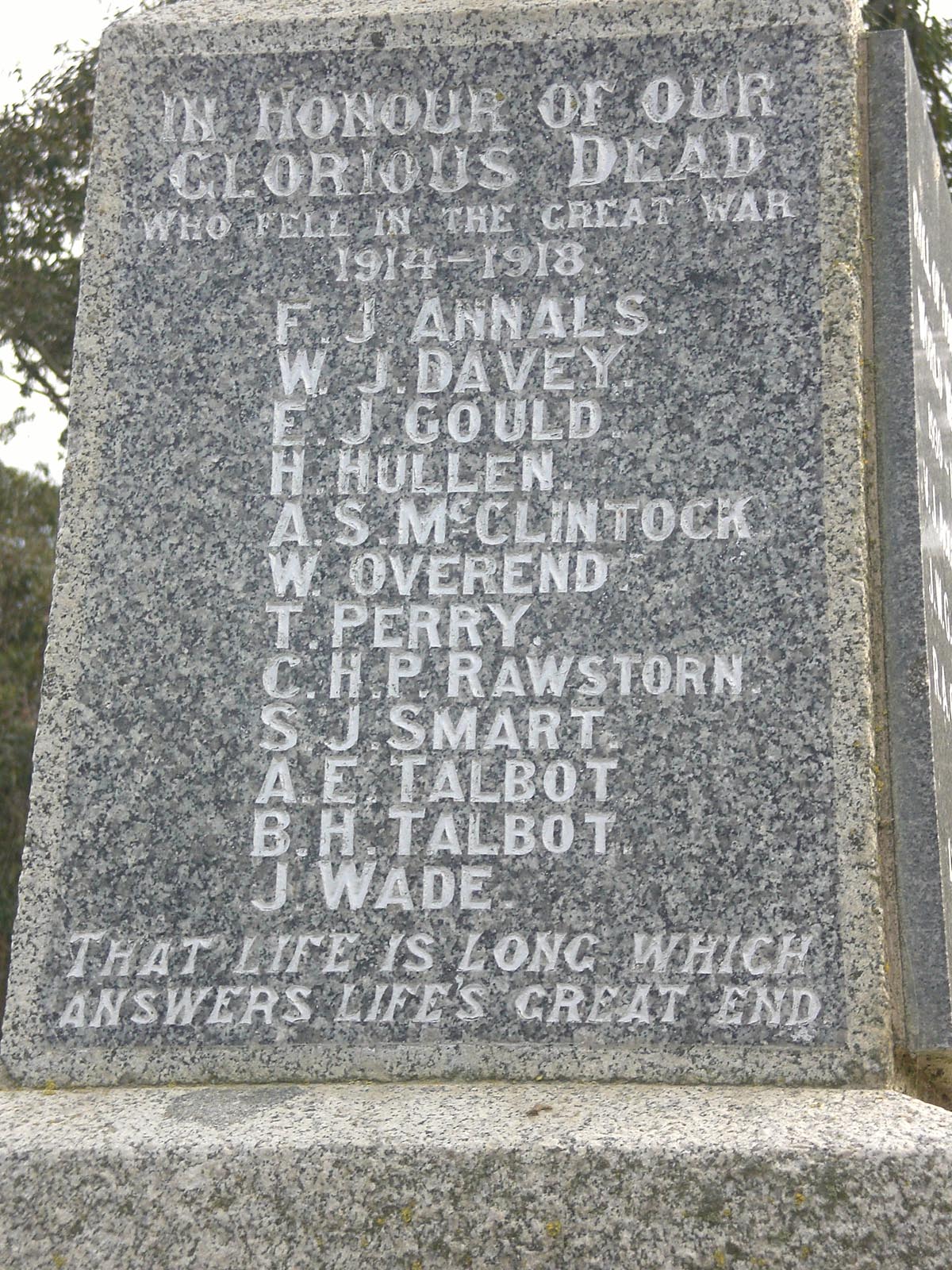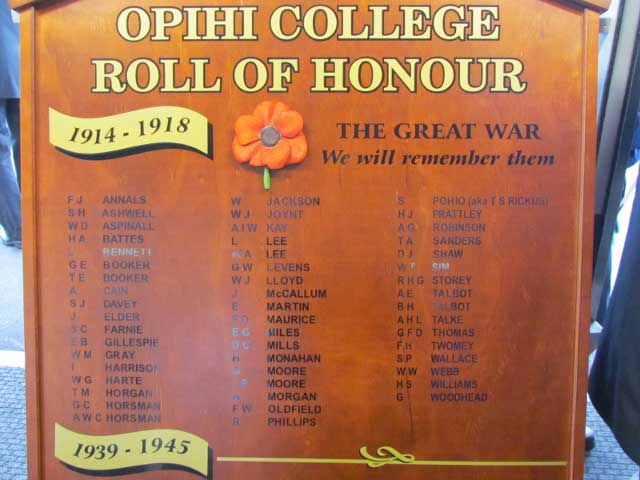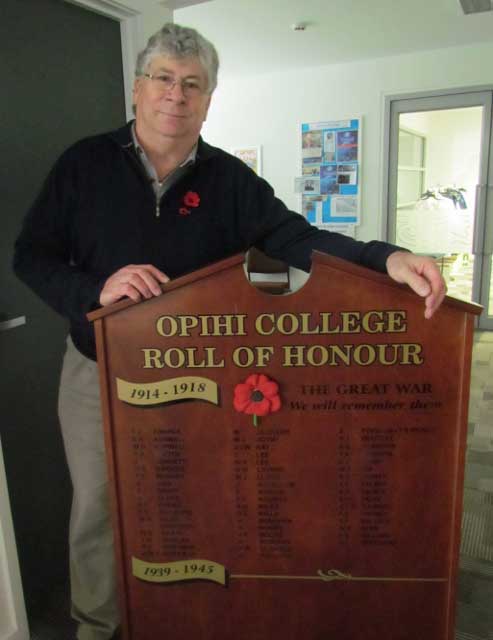 Aliases
Fred
First Rank
Rifleman
Last Rank
Rifleman
Birth
Date
23 September 1890
Place

of Birth

Belfield, near Orari
Enlistment Information
Date
12 October 1915
Age
24 years
Address

at Enlistment

J. Taylor [employer], Bombay, [New Zealand]
Occupation
Labourer

Previous

Military Experience
Hastings Territorials (still serving)
Marital Status
Single
Next of Kin
J. ANNALS (father), Waiapi, Temuka
Religion
Church of England; Methodist
Medical

Information

Height 5 feet 7 inches. Weight 146 lbs. Chest measurement 34-36½ inches. Complexion coloured? Eyes brown. Hair black. Sight normal. Hearing good. Colour vision normal. Limbs well formed. Full and perfect movement of all joints. Chest well formed. Heart normal. Lungs normal. Teeth good. Free of hernia, variococele, varicose veins, haemorrhoids, inveterate or contagious disease. Vaccinated. In good physical & mental health. No defects to interfere with performance.
Military Service
Served with
NZ Armed Forces
Served in
Army

Military

District
Embarkation Information
Body

on Embarkation

New Zealand Rifle Brigade
Unit

, Squadron, or Ship

3rd Battalion, A Company
Date
5 February 1916
Transport
Ulimaroa

Embarked

From
Wellington
Destination
Suez, Egypt (12 Mar 1916)
Other Units

Served With

Last Unit

Served With

New Zealand Rifle Brigade, 3rd Battalion
Military Awards
Campaigns
Egyptian; Western European (Somme)
Service Medals
British War Medal; Victory Medal

Military

Awards
Award Circumstances and Date
No information
Prisoner of War Information
Date of Capture
Where Captured

and by Whom

Actions Prior to Capture
PoW Serial Number
PoW Camps
Days Interned
Liberation Date
Hospitals, Wounds, Diseases and Illnesses
14 July 1916 - Hospitalized, before rejoining his Unit on 29 July; 15 Sep 1916 - Reported wounded, but subsequently reported missing and then determined killed.
Post-war Occupations
Death
Date
15 September 1916
Age
25 years 11 months
Place

of Death

Somme, France
Cause
Killed in action in the field
Notices
Timaru Herald, 30 April 1917
Memorial or Cemetery
Caterpillar Valley (New Zealand) Memorial, Caterpillar Cemetery, Longueval, Somme, France
Memorial Reference
N

ew

Z

ealand

Memorials
Timar War Memorial Wall Lower Waitohi War Memorial; Temuka War Memorial; Geraldine War Memorial (additions); Temuka Methodist Church Memorial Tablet; Temuka District High School Roll of Honour; Opihi College Roll of Honour (created by David Ellena, 2015)
Biographical Notes
Frederick James Annals (familiarly known as Fred) was the youngest son of James and Sarah Jane (née Evans) Annals, of Waiapi, Temuka, Timaru, this appearing to be the only family of the surname in New Zealand. James and Sarah had married in 1873 in England and were living in New Zealand by 1875. Frederick was born on 23 September 1890 at Belfield near Orari. As a child Fred attended first Belfield School, which was probably close to his home, then in 1899 he went to Temuka Primary School, followed by some time at Temuka District High School. The Belfield School opened in 1884, after a proposed school was mooted in mid 1883, Mr Annals being part of the committed elected for the purpose. He continued to serve on the committee for some years afterwards through the 1880s and 1890s. In March 1897 Mr J. Annals was successful in the ballot for land in the Waiapi Settlement on the Arowhenua Estate.
Fred was into sports, starting in 1903 with success in the Siamese Race, boys under 15, when he and his mate ran second in the first heat. On the same day Fred and his partner ran third in the first heat of the Blindfold Sack Race, boys over 12. He also played rugby, being selected in the Temuka Fourth Grade, A team for the seven-a-side tournament in Timaru in May 1908, and a few days later for the South Canterbury Rugby Union's seven-a-side tournament. Throughout the 1908 and 909 seasons he played regularly in the Temuka fourth grade team. He took part in cycling, and on 1 April 1909 raced on a 13 minute handicap in the Timaru to Geraldine and back road race, a distance of about 47 miles. That same year he competed in the 120 yards running race at the Boxing Day sports of the Temuka Caledonian Society.
In November 1913 F. J. Annals and two others were charged with failing to attend drill, the cases being adjourned till December 16th. He stated that he attended camp in Southland, thus the adjournment to verify the statement. Just under two years later - on 12th October 1915, aged 24 years - Fred Annals attested at Trentham. He had passed the medical test, in No. 4 group at Hamilton (New Zealand Herald), the month before. He was an adherent to the Methodist Church although he gave the Church of England as his religion on enlisting. Aged just 24 years, he was single, a labourer at Bombay, but of Waiapi, Temuka, in good physical shape, vaccinated and had good teeth and no defects to interfere with performance. He had registered for compulsory military training and, on enlistment, was serving in the Hastings Territorials. In 1911 he had still been living at home at Waiapi, a ploughman. He embarked with the New Zealand Rifle Brigade at Wellington on 5 February 1916 per the "Ulimaroa", destined for Suez, which he reached on 12 March. He had nominated his father, J. Annals, of Waiapi, Temuka, as his next-of-kin. A month after reaching Egypt he was on his way to France, where all his active service was to occur.
Frederick Annals was hospitalized on 14 July 1916 with measles, before rejoining his unit on 29 July. Next, he was reported wounded on 15 September 1916, but subsequently reported missing, before it was determined, by Court of Enquiry on 9 March 1917, that he had been killed in action on 15 September 1916, at the Somme, France, aged 25 years 11 months. Mr J. Annals, Waiapi, Temuka, received a cable message to this effect from the Minister of Defence later in March 1917 - "Regret to advise you that cable message received this day reports reports that Court of Enquiry declares 25/841 [sic] F. J. Annals, previously reported missing, now killed in action, 15th September, 1916. Please accept my sincerest sympathy in the loss which you and New Zealand have suffered." The Temuka Leader was to ask Auckland papers to copy the intimation as Rifleman Annals had relatives and friends there. The Roll of honour insert in the Timaru Herald of 30 April 1917 also requested North Island papers to copy. The Court of Enquiry heard that an English artilleryman had handed over on 28 or 29 Sep 1916 a paybook which he said he had taken from beside a dead body some days previously. The paybook was that of Rifleman Annals. He did not say where he had found the body. "He was a fine young fellow, much liked and respected by all who knew him" (Temuka Leader). Touching In Memoriam notices were inserted by his parents, brothers and sisters in the newspaper in 1917, 1918 and 1919 – "It is not death, 'tis but a dream, Though parting now we'll meet again, Don'y weep for him, all pain is o'er, Not lost, but only gone before." "Killed in action say the cables, that is all the tale they tell, Of the brave young lad who loved us, Of the lad we loved so well;"
Fred's medals – British War Medal and Victory Medal - were despatched to his father at Waiapi near Temuka, as were the scroll and plaque. In 1949 as a result of a letter from Mr W. H. Gomez, of Te Kowhai R. D., Frankton, the bronze memorial plaque bearing the name Frederick James Annals, was forwarded to Mr James Annals, his father, at Waiapi, Temuka, who was noted as his next of kin and living at this address in 1921. In his letter dated 29th June 1949, Mr Gomez advised Base Records in Wellington, that while digging his garden, he had unearthed the plaque. He gives a very detailed description of the plaque. One must wonder at how the plaque came to be buried in a garden in Frankton. But how touching of Mr Gomez to want to have it returned to the family. He noted the inscription around the edge of a plaque – "He died for freedom and honour."
Like so many others of the time who probably didn't contemplate such an early death, Fred did not leave a will. At enlistment Fred recorded the Church of England as his religion but he had been a member of the Temuka Methodist Church. The Temuka Methodist Church Memorial Tablet was unveiled in connection with the 1926 Anzac Day services, by the Mayor who said that "the men whose names were written in letters of gold on the Memorial Tablet had given their lives to save us from an enemy who would have held us in bondage for all time. They had responded to the call of duty, and the sympathy of those assembled, went out that night to the relatives and friends." The Roll of Honour, bears the text, "Fight the good fight of Faith,", and the names of thirteen men, among them that of F. J. Annals. During the service anthems and appropriate hymns were sung by the choir, and a feeling rendering of the solo, "He Wipes the Tear from Every Eye" was given.
Rifleman F. J. Annals is remembered on the Timaru Memorial Wall, the Lower Waitohi War Memorial, the Temuka War Memorial and included in the additions to the Geraldine War Memorial, Temuka Methodist Church Memorial Tablet, Temuka District High School Roll of Honour, and on the newly created Opihi College Roll of Honour. His name is inscribed on the Caterpillar Valley (New Zealand) Memorial, Caterpillar Cemetery, Longueval, Somme, France. From January 1917 his name appeared on the "Active Service List" printed regularly in the Temuka Leader.
The names inscribed on the Waitohi Memorial are embraced by the inscriptions "In honour of our glorious dead who fell In the Great War 1914-1918" and "That life is long which answers life's great end". The memorial, which is a granite obelisk mounted on a granite base, was unveiled on Anzac Day 1922 by Mr T. D. Burnett, M.P., who made an earnest appeal to all to show their appreciation of the sacrifices made by the men whose memory they had come to honour.
The Roll of Honour erected at the Temuka District High School to perpetuate the memory of the ex-pupils of the school who lost their lives in the Great War, was unveiled in June 1921 in the presence of a large gathering, comprising nearly all the pupils of the school and some hundreds of adults. Proceedings commenced with the singing of "O God our help" and the saying of the Lord's Prayer. The chairman said "These men went forth to do battle for right against a strong and mighty foe, knowing that they might not return to their own again. It was therefore our duty as fellow citizens to do something to keep their names ever green in our minds and hearts." Fourteen months later the Temuka borough memorial was unveiled before a very large gathering in the domain, including Temuka Territorials and Cadets, Temuka and Geraldine returned soldiers, the Temuka Pipe Band, the Salvation Army Band, the children of the district schools , national and local dignitaries, and local folk. Opening proceedings, the Mayor said "We regret that this occasion has arisen, but having done so we must look back with pride at the actions of those who rose to the call of the Motherland, which was in peril. Many of those brave boys left these shores did not return, and we have erected this memorial to their memory, . . . " Following hymns and scripture readings, His Excellency the Governor-General formally unveiled the monument and the local M.P. read out the names inscribed thereon.
His brother Henry served as William Henry Andrews, 8/3467, and was also killed in action in the same battle and on the same date, 15 September 1916, both within the first hour of the Battle of Flers, the Somme, Frederick near Delville Hill, on the right flank of the New Zealand offensive, and Henry near High Wood, on the left flank. [Richard Powell, great-nephew]. Thus James and Sarah Annals lost two sons on the same date and in the same conflict. All four sons served in World War One. Fred's brothers Walter and George also both served in World War One, as did his brother-in-law, Robert Guilford, (husband of Ethel Kazia Annals). George Nelson Gale, a nephew of the Annals brothers, son of their oldest sister Mary Harriett Annals and Samuel Gale, died on 15 December 1944, in Italy, while serving in World War II (aged 36 yrs), of Geraldine. Nephew William Patrick Guilford also served in World War II, as did Walter's son, Roderick Bruce Annals. In June 1918, Mr J. Annals, who had by this time lost two sons in the war, donated to the Prisoners of War Fund in the Opihi-Rangitata district. Mr and Mrs Annals died within six weeks of each other in 1933.
Sources
Auckland War Memorial Museum Cenotaph Database [03 August 2013]; N Z Defence Force Personnel Records (Archives NZ Ref. AABK 18805 W5520 0008895) [08 September 2013]; CWGC [03 August 2013]; NZ BDM Indexes (Department of Internal Affairs) [August 2013; 08 September 2013]; "Temuka through the years"; School Admission records (South Canterbury Branch NZSG transcriptions) [August 2013]; NZ Electoral Rolls (ancestry.com.au); Temuka Leader, 5 July 1883, 2 February 1884, 23 April 1891, 5 December 1903, 21 May 1908, 20 March 1917, 1 May 1917, 25 June 1921, 26 & 29 November 1921, 27 April 1922, 12 August 1922, 27 April 1926, Timaru Herald, 28 April 1893, 1 April 1897, 25 May 1908, 25 March 1909, 2 April 1909, 22 December 1909, 5 November 1913, 17 October 1916, 19 December 1916, 20 & 21 March 1917, 30 April 1917, 03 & 30 May 1917, 15 September 1917, 24 June 1918, 16 September 1918, 15 September 1919, Press, 5 November 1913, 2 May 1917, New Zealand Herald, 7 September 1915, Poverty Bay Herald, 16 October 1916, 9 May 1917, New Zealand Times, 17 October 1916, Waimate Daily Advertiser, 17 October 1916, Otago Witness, 8 November 1916, Wanganui Chronicle, 20 March 1917 (Papers Past) [August 2013, 27 June 1914; 27 May 2015, 11 July 2015; 21, 23 & 24 November 2017; 20 January 2018; 19 December 2018; 30 April 2019; 24 & 25 May 2019]; "Robert and Ethel Kezia Guilford" on 150th Anniversary William and Mary Benbow at http://winsomegriffin.com/Benbow/RobertGuilford2.html [August 2013]; SCRoll web submission by R Powell, 22 April 2016; Timaru Herald, 4 July 1933 (Timaru District Library) [28 May 2019]
External Links
Related Documents
No documents available.
Researched and Written by
Teresa Scott, SC branch NZSG
Currently Assigned to
TS
Licensed under a Creative Commons Attribution-NonCommercial 4.0 International License unless otherwise stated.
Tell us more
Do you have information that could be added to this story? Or related images that you are happy to share? Submit them here!