SLOW, Ernest
(Service number 10/178)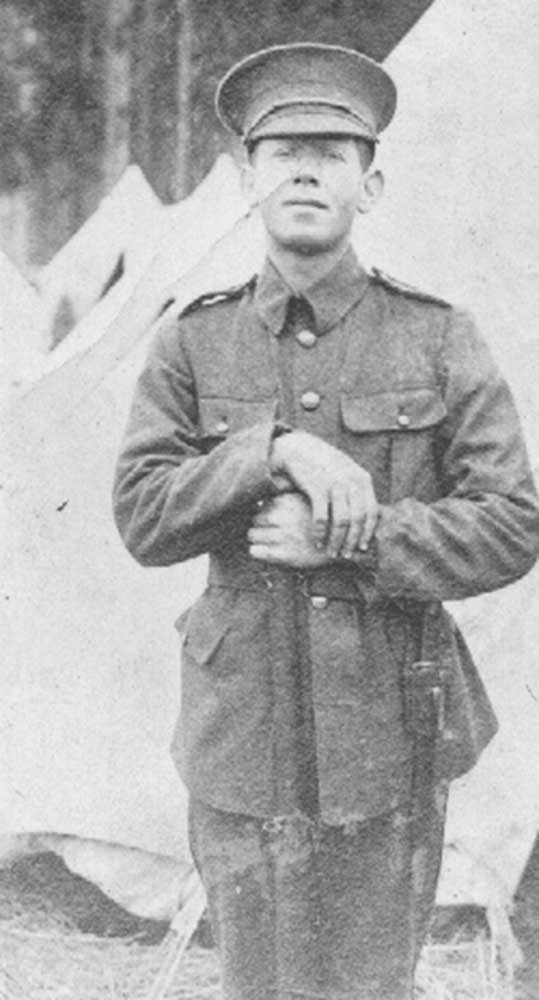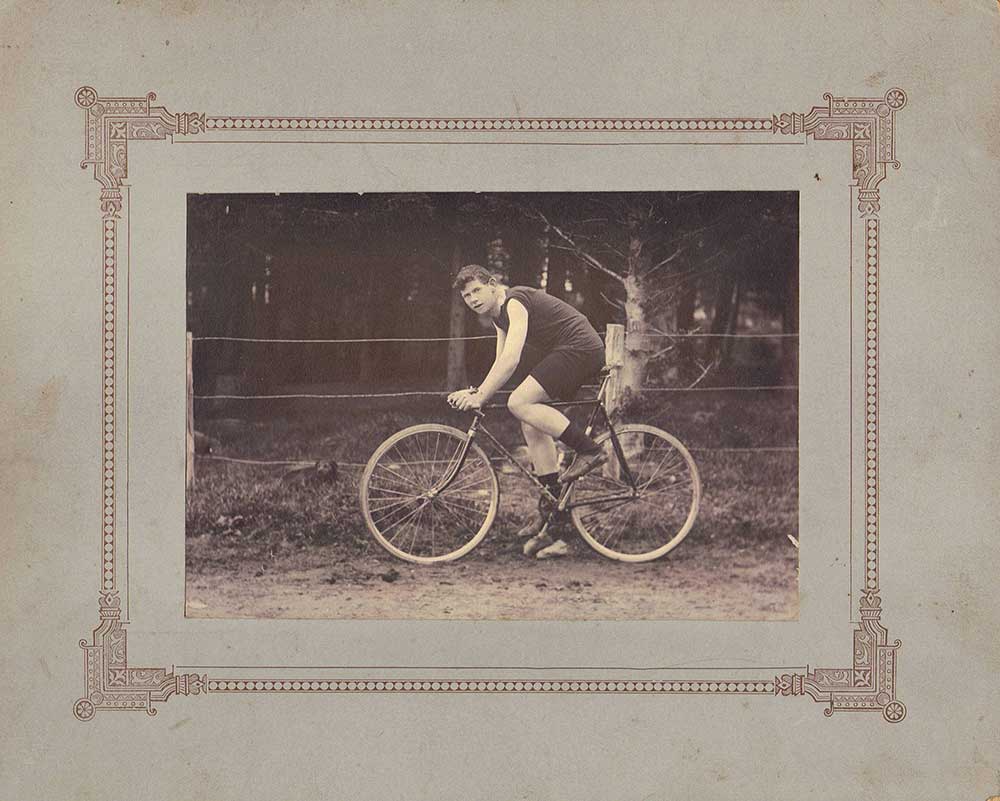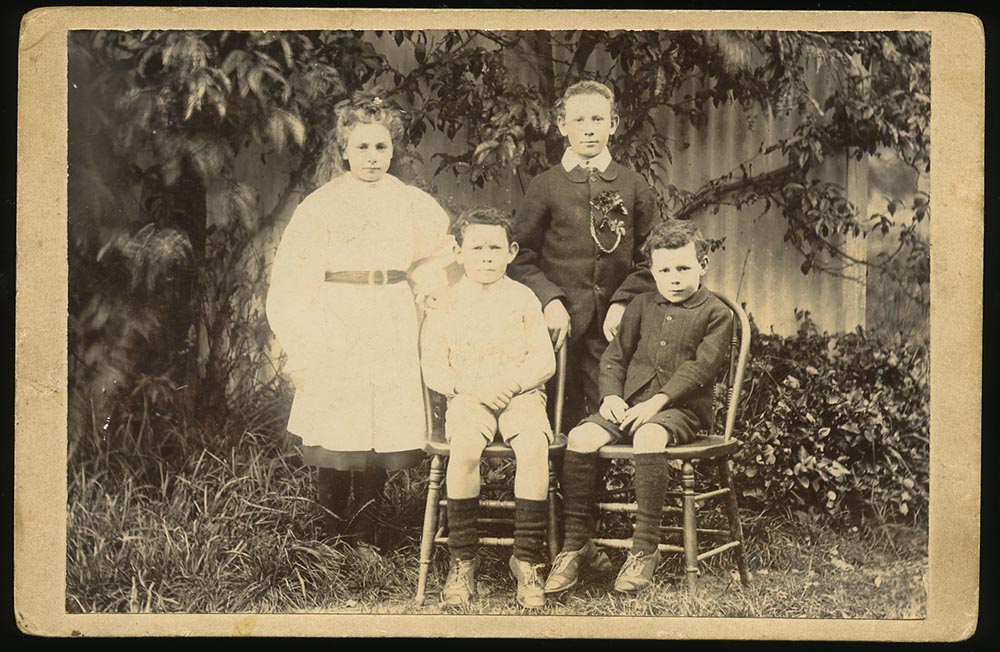 Aliases
Ernie, enlisted as "Edward"
First Rank
Private
Last Rank
Private
Birth
Date
6 May 1891
Place

of Birth

Fairlie, New Zealand
Enlistment Information
Date
11 August 1914
Age
23
Address

at Enlistment

care Mr C. Cameron, Flat Point, Masterton
Occupation
Shearer

Previous

Military Experience
2nd South Canterbury Regiment
Marital Status
Single
Next of Kin
Mrs F. A. Slow, Fairlie, South Canterbury, New Zealand
Religion
Church of England
Medical

Information

5 foot 9 inches tall, weight 170 pounds (77 kgs), chest 36-41 inches, auburn hair, fair complexion, blue eyes, good teeth, mole on right buttock.
Military Service
Served with
NZ Armed Forces
Served in
Army

Military

District
Embarkation Information
Body

on Embarkation

Main Body
Unit

, Squadron, or Ship

17th Ruahini Company, Wellington Infantry Battalion
Date
16 October 1914
Transport
HMNZT 10, Arawa

Embarked

From
Wellington, New Zealand
Destination
Suez, Egypt
Other Units

Served With

Last Unit

Served With

17th Ruahini Company, Wellington Infantry Battalion
Military Awards
Campaigns
Egypt, Balkans (Gallipoli)
Service Medals
1914-1915 Star, British War Medal, Victory Medal

Military

Awards
Award Circumstances and Date
No information
Prisoner of War Information
Date of Capture
Where Captured

and by Whom

Actions Prior to Capture
PoW Serial Number
PoW Camps
Days Interned
Liberation Date
Discharge
| | | | |
| --- | --- | --- | --- |
| Date | 17 May 1916 | Reason | Medically unfit |
Hospitals, Wounds, Diseases and Illnesses
8 May 1915 - Gallipoli - gunshot wound to right thigh - evacuated to "Royal George" 15 May - transferred to St Andrews Hospital, Malta - 1 August admitteds to hospital, Alexandria; 16 August 1915 - Gallipoli - admitted to "Scotian", varicoele; 11 September 1915 - Gallipoli - gunshot wound to right thigh (2nd wound) - admitted to NZ General Hospital, Abbassia; 23 September 1915 - sent home aboard the "Tofua".
Post-war Occupations
Shearer, Rabbiter, Fencer
Death
Date
2 May 1960
Age
69 years
Place

of Death

Fairlie, New Zealand
Cause
Suffocation in his cottage fire at Fairlie Reserve
Notices
Department of Internal Affairs, 23 June 1960
Memorial or Cemetery
Fairlie Cemetery
Memorial Reference
Plot code FA, A6, 27
N

ew

Z

ealand

Memorials
Biographical Notes
Edward (birth name Ernest and aka Ernie) Slow was born at Fairlie on May 6, 1891. He was the second son of Frederick Adolphus Slow, born in St Pancras, Middlesex, England, in 1833, and Mary Phidelphia (nee Williams) who was born at Tavistock, Devon, England in 1852. Frederick had come out to New Zealand early on. In 1860 was residing in the Wairau Valley, Blenheim, and by 1881, was in the Burkes Pass area where he worked as a shearer. Frederick died when Ernest was just six years old. Both Frederick and Mary had previously been married; Frederick in 1861 to Jane Handley (1827-1872) at Wairau Valley, and to Mary at Fairlie Creek in 1886. Mary's first marriage was to Alexander Jamieson Bell at Timaru in 1874, and they had three sons, Arthur 1875, Cameron 1877 and Francis 1878.
Ernest attended the Silverstream and Fairlie Schools, and later followed his father into the shearing game. He was a well know road cyclist and had come second in the Timaru to Christchurch road race in 1911, just having been beaten for first place. When he enlisted at Masterton on August 11, 1914, he was employed by Mr C Cameron at Flat Point, and was posted to the 17th Ruahini Company, part of the Wellington Infantry Battalion. Being single he nominated his mother Mary who was still living at Fairlie as his next of kin. He was of a good build being 5 foot 9 inches in height, weighing 170 pounds (77 kgs), with a chest measuring 36 to 41 inches, with auburn hair, a fair complexion, blue eyes, good teeth and a mole on his right buttock. He was also noted as being Anglican.
Having enlisted in the Wairarapa, he was sent to the Awapuni Racecourse in Palmerston North for his infantry training. Their commander was Lieutenant-Colonel William Malone who was later to become one of the best know New Zealanders who fought at Gallipoli and made the Wellingtons distinctive with their lemon-squeezer felt hats. On September 23, the Wellington men travelled to Wellington by train where they boarded their allocated ship HMNZT10, "Arawa" (1318 men and 215 horses), part of the 10 ship convoy making up the Main Body. Because of the danger of the prowling German cruisers "Scharnhorst" and "Gneisenaua" at large in the Pacific, the sailing of the convoy was delayed. The troops had to either sleep on board their transports or at temporary camps around the city. The convoy escort was originally made up of two old Royal Navy cruisers which would have been no match for the German ships, so they had to wait for the arrival of the powerful armoured cruiser "Minotaur" and the Japanese battle cruiser "Ibuki". Finally on October 16, 1914, the convoy sailed having a short stop at Hobart before meeting the 28 ships carrying the Australian Imperial Forces at Albany, Western Australia. On October 29, this huge convoy carrying 20,000 men and 7500 horses began their long journey to Egypt with a stop at Colombo, Ceylon, for re-coaling, before reaching Alexandria on December 3.
Training in Egypt in late 1914 and early 1915 was tough as Lt Col Malone drove his men hard and he was hated for it. Here he weeded out those who did not come up to his standards and they worked harder and longer than any other battalion in the brigade. January and February was spent at the Suez Canal in support of Indian troops, guarding against a rumoured Turkish attack, before returning to Zeitoun on 26 February. Hard training continued until April 10, when orders were received to proceed to Alexandria where they boarded the "Itonus", sailing the next day for Lemnos, arriving on April 15. At Lemnos more training took place on boat drills, climbing up and down the ship's side on rope ladders in full kit long marches ashore. On Sunday about midday April 25, the Ruahine Company arrived off the Cove at Gaba Tepe aboard the "Lutzow" and by 6pm all were ashore where Malone immediately began to impose order on the weak defences and consolidating the ANZAC Corps perimeters.
About May 8, at Walker's Ridge, Private Slow received a gunshot wound to his right thigh and was evacuated to the "Royal George" on May 15 (Casualty List No 21 May 17, 1915). On May 23, he was discharged from the "Royal George" at Malta to St Andrews Hospital, where he recuperated, until being sent back to Alexandria on the "Karoa", arriving there on August 1. On August 3, he again embarked for the Dardanelles, re-joining his unit on August 13. This was just after Lt Col Malone had been killed on August 8 during the fighting on Chunuk Bair. At this time ernie's unit was on Cheshire Ridge and the day after he was reported as missing. Obviously he was found again as on August 16, he was taken on board SS "Scotian" and treated for varicoele. He was soon back with his unit, but on September 11 he received a second gunshot wound to his right thigh and was admitted to the NZ General Hospital at Abbassia (Casualty List No 181 Sep 18, 1915). The muscles on his leg began to waste, so on August 31, he was transferred to the Special Camp at Suez to wait for transfer back to New Zealand. Finally on September 23, he boarded SS "Tofua" at Suez, arriving at Port Chalmers on October 26. After receiving further treatment and sick leave Ernest was discharged from the army on May 17, 1916, as medically unfit for further service. Having served a total of 1 year and 281 days, Ernest was awarded the 1914-1915 Star, British War Medal and Victory Medal.
On leaving the army he returned to the Wairarapa district, where he was shearing for Mr W Holmes at Pukanui Station, and was living at Glencoe House in Masterton. Here he again took up cycle racing. In October 1916 he was again called up for service but probably did not enter camp because of his earlier injuries. By 1928 Ernie was back in Fairlie living at Gorge Road. Because of a dispute over the Gorge Road property, he appeared in 1929 before the Timaru Court, charged with arson. His mother had recently died at the house, and his brother Ballance was the owner.
Ernie become well-known in the McKenzie County. Ernie spent all his life in the high country and there was not a station job he could not do. For years he was a gun shearer, he was a good rabbiter and a fencer. Even when he was a comparatively old man he built the snow line fence at Glentanner station. Later he was to become a well-known poet and author of the ballad "The Devil's Daughter",, 'The Godley Ghost' and of many other poems and ballads. The ballad "The Devils Daughter" was later made into an animated cartoon by famous cinematographer Bob Stenhouse. This cartoon was nominated for an Academy Award in 1985. In an article in the newspaper written by a William Vance, Ernie's self-reliance and independence was commented on. He was a man of dignity, nothing petty or mean about the man and he was never heard to say a mean word about anyone.
Ernest died tragically of suffocation on May 2, 1960, aged 70 years, when his cottage on the Fairlie Reserve caught fire. He is buried in the Fairlie Cemetery. Newspaper articles at the time say that Ernie had retired to bed and at about 11pm a fire started near the coal range in the kitchen. Family stories are that Ernie was drunk again. A neighbour, E Cullimore, was awoken by another neighbour when the fire was discovered and rang the fire brigade. A family member recalls how, while visiting Kimbell some time later, they had spoken to Brian Beattie's wife. Apparently on the day Ernie died, Brian had been on the bus coming back from Timaru with Ernie and was told he had been to see a publisher about getting his poems published.
Ernest had two brothers also serve overseas during World War One: 32397 Lance Corporal Ballance Seddon McKenzie Slow who served in Western Europe with the New Zealand Rifle Brigade; and 2/1200 Bombadier Frederick John Slow, who served with the New Zealand Field Artillery. Frederick died of wounds on October 23, 1916, received during the Battle of the Somme on October 21. He is buried in the Dartmoor Cemetery, Becordel-Becourt, Somme, France. Two of Ernest's half-brothers also served in the armed forces: SA7602 Trooper Frances Henry Bell served as a member of the 9th New Zealand Mounted Rifles during the 2nd Boer War; and Cameron served as 10/2070 Private Bell with the Wellington Infantry Regiment at Gallipoli and in Western Europe. Cameron was also killed on the Somme on September 27, 1916, and his name is listed on the Caterpillar Valley (NZ) Memorial, Longueval, Somme, France.
Sources
Auckland War Memorial Museum Cenotaph Database [04 January 2017]; Fairlie Cemetery headstone transcription (South Canterbury Branch NZSG cemetery records) [04 January 2017]; New Zealand Herald, 13 April 1918 (Papers Past) [31 December 2016]; SCRoll web submissions by V Slow, 20 & 21 December 2017
External Links
Related Documents
Researched and Written by
Ted Hansen, SC branch NZSG
Currently Assigned to
Not assigned.
Licensed under a Creative Commons Attribution-NonCommercial 4.0 International License unless otherwise stated.
Tell us more
Do you have information that could be added to this story? Or related images that you are happy to share? Submit them here!