POLASCHEK, William
(Service number 14144)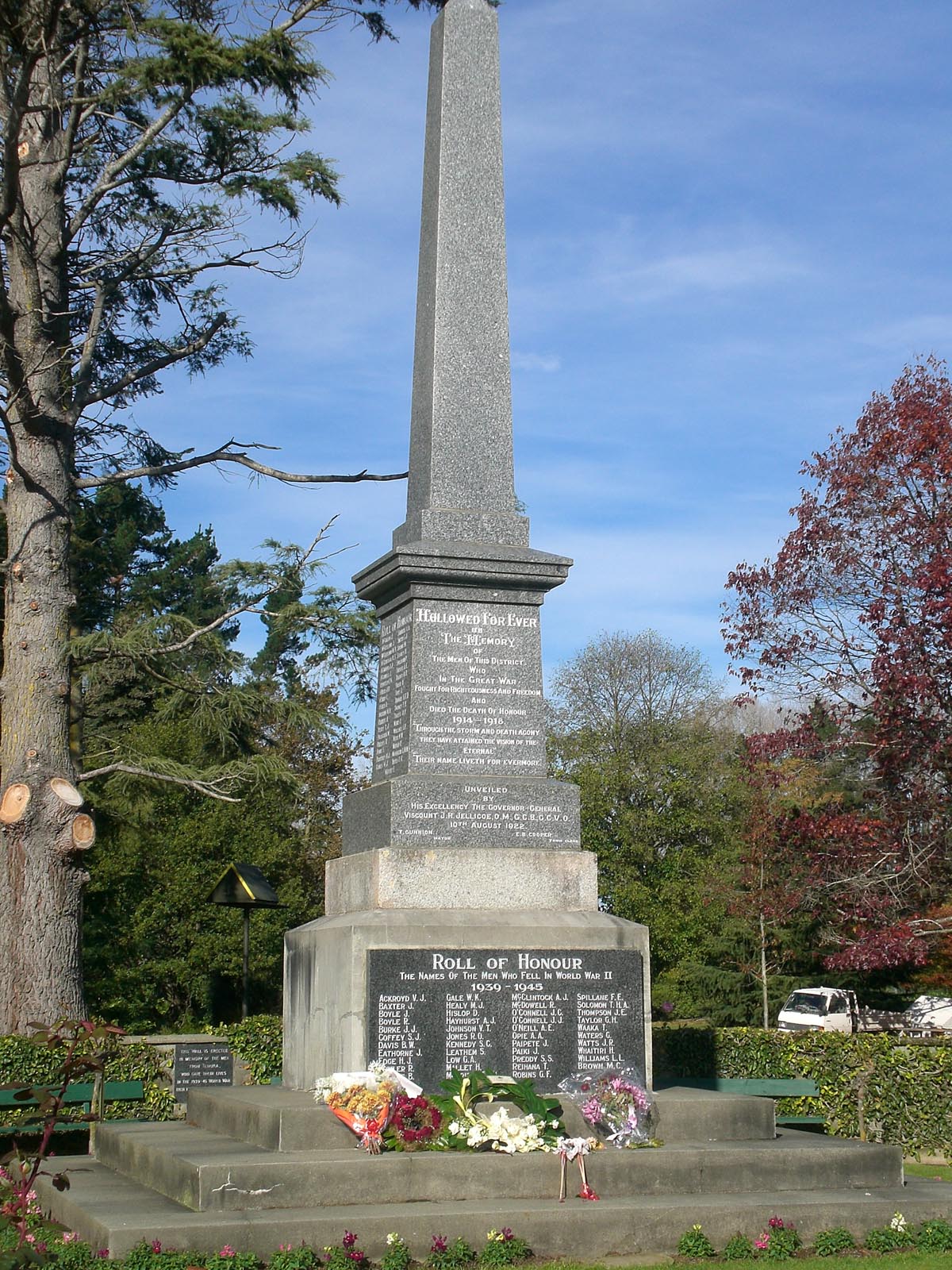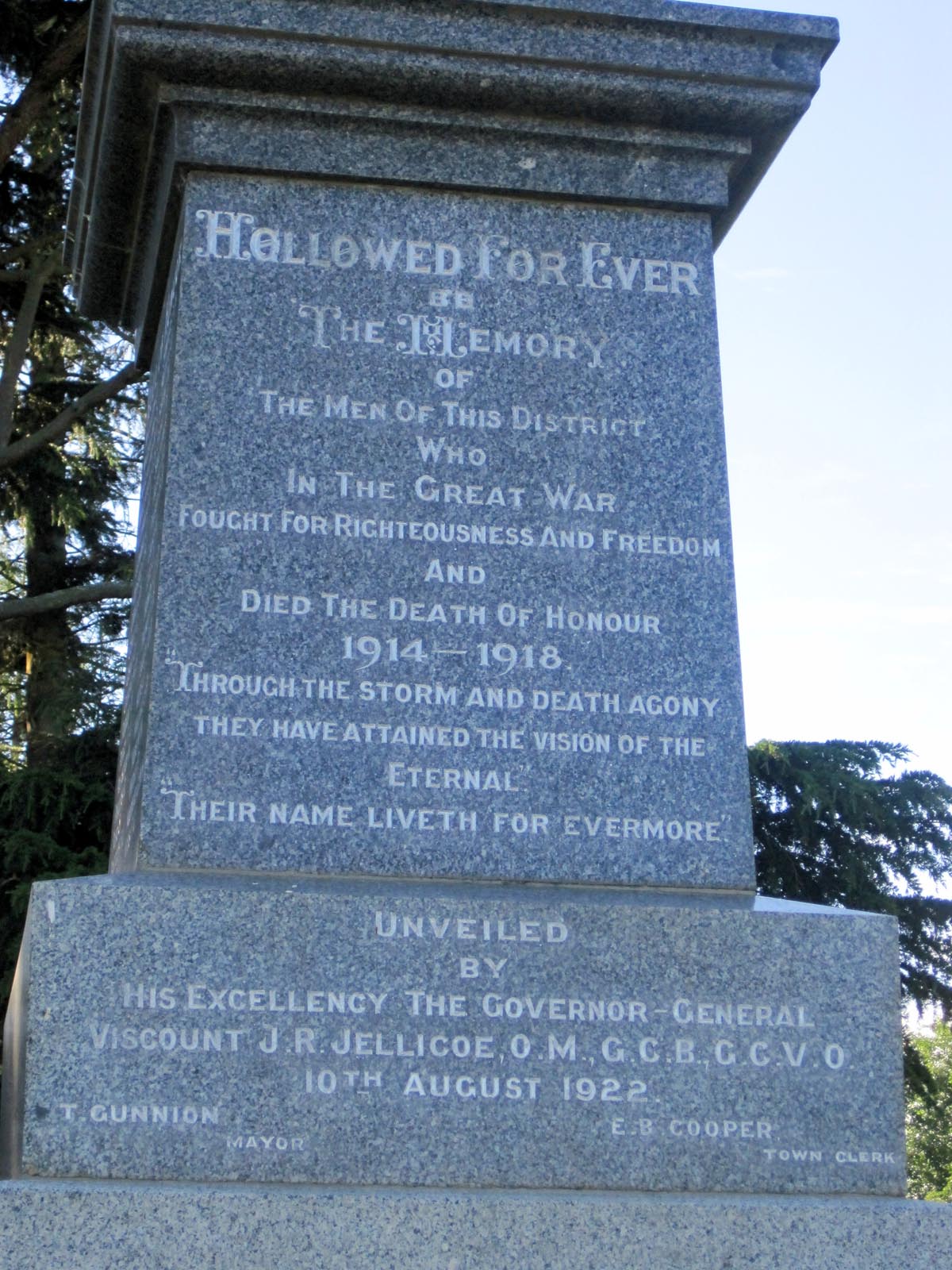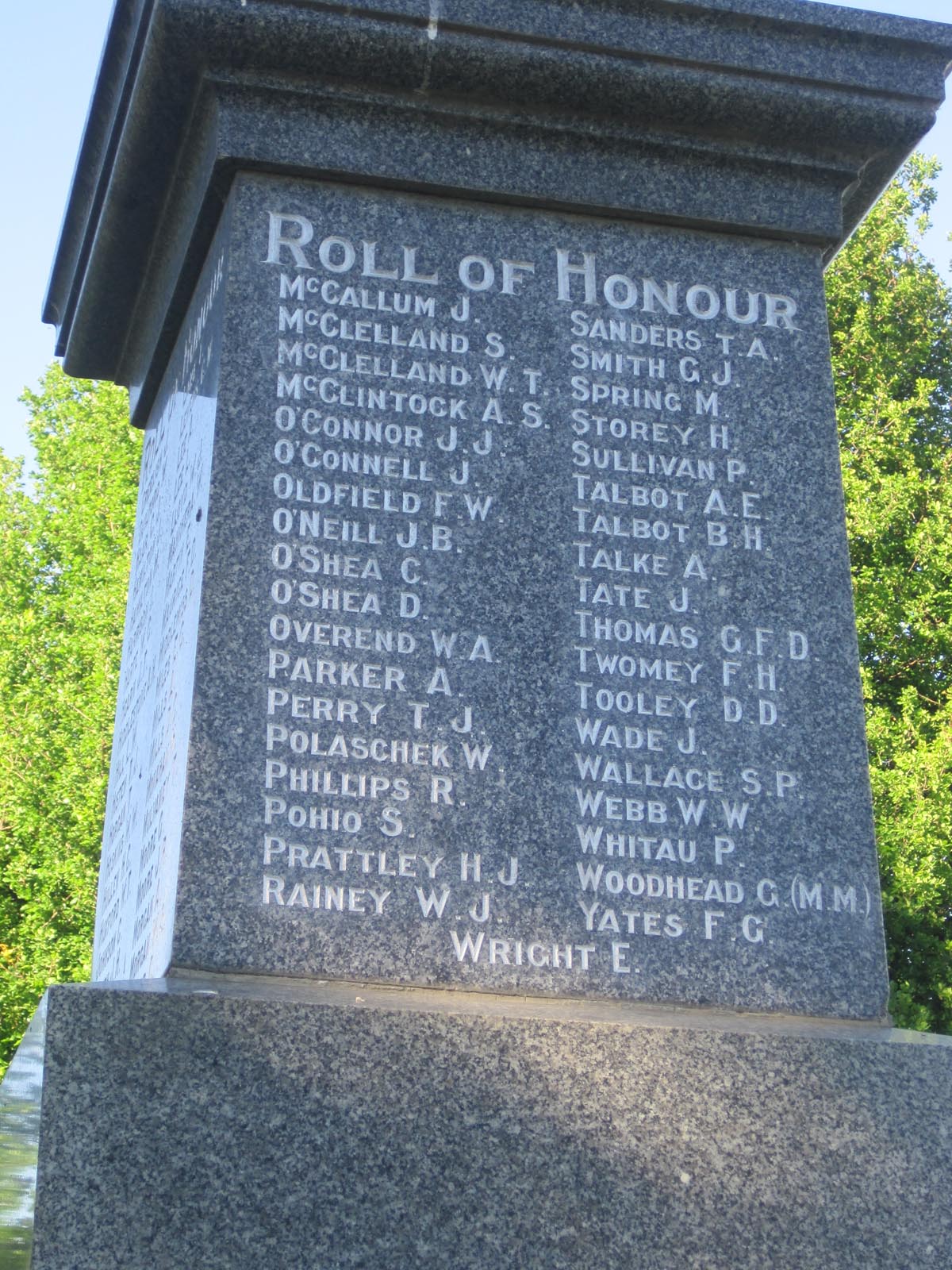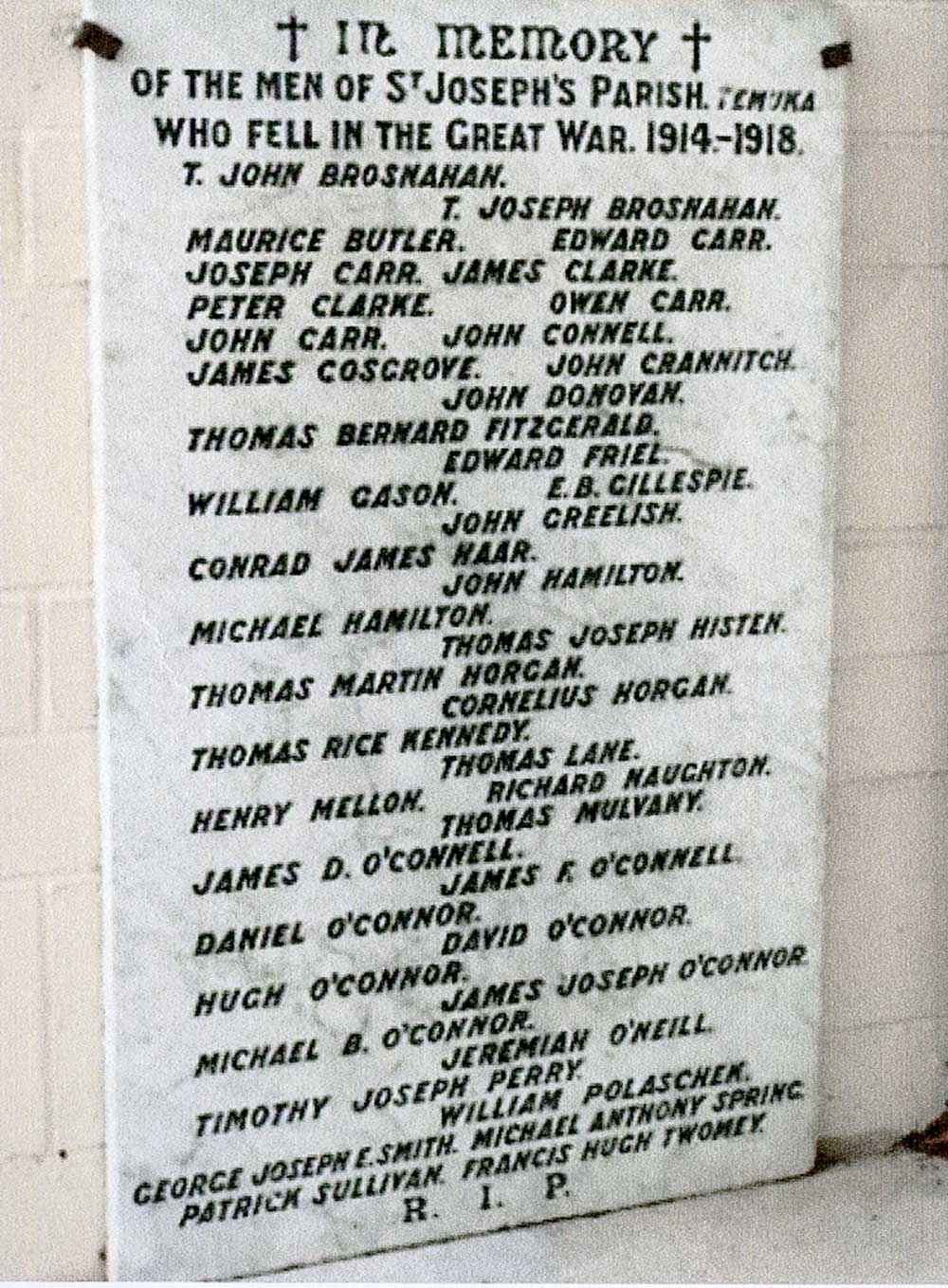 Aliases
First Rank
Rifleman
Last Rank
Private
Birth
Date
30 June 1881
Place

of Birth

Temuka
Enlistment Information
Date
8 March 1916
Age
34 years
Address

at Enlistment

Styx, Canterbury
Occupation
Ploughman

Previous

Military Experience
Marital Status
Single
Next of Kin
Joseph POLASCHEK (brother), Styx, Canterbury
Religion
Roman Catholic
Medical

Information

Height 5 ft 6 in. Weight 130 lbs. Chest 31-33 inches. Complexion medium. Eyes brown. Hair brown. Sight 6/6 for both eyes. Hearing normal. Colour vision good. Limbs and chest well formed. Full & perfect movement of all joints. Heart and lungs normal. Teeth fair. Free from hernia, varicocele, varicose veins, haemorrhoids, inveterate or contagious skin disease. Vaccinated. Good bodily and mental health. No slight defects. No illnesses. No fits. No absence from work.
Military Service
Served with
NZ Armed Forces
Served in
Army

Military

District
Embarkation Information
Body

on Embarkation

New Zealand Rifle Brigade
Unit

, Squadron, or Ship

5th Reinforcements 3rd Battalion, G Company
Date
26 June 1916
Transport
Tahiti

Embarked

From
Wellington
Destination
Devonport, Devon, England
Other Units

Served With

Last Unit

Served With

Canterbury Infantry Regiment, 1st Battalion, G Company
Military Awards
Campaigns
Service Medals
British War Medal; Victory Medal

Military

Awards
Award Circumstances and Date
No information
Prisoner of War Information
Date of Capture
Where Captured

and by Whom

Actions Prior to Capture
PoW Serial Number
PoW Camps
Days Interned
Liberation Date
Hospitals, Wounds, Diseases and Illnesses
25 August 1917 he went to Hospital, sick; and again on 6 September 1917 (hernia) after having rejoined his unit.
Post-war Occupations
Death
Date
12 October 1917
Age
36 years
Place

of Death

In the Field, Belgium
Cause
Killed in action
Notices
Memorial or Cemetery
Tyne Cot Memorial, Tyne Cot Cemetery, Zonnebeke, West-Vlaanderen, Belgium
Memorial Reference
N.Z. Apse, Panel 2.
N

ew

Z

ealand

Memorials
Timaru Memorial Wallu; Temuka RSA Roll of Honour; St Joseph's Church, Temuka; Temuka War Memorial
Biographical Notes
William Polaschek was born on 30 June 1881 (not 1885 as recorded on his file) at Temuka, the son of Teresa Polaschek. His birth was not registered until 1884. And it was in January 1887 when an order was granted in the Temuka Magistrate's Court to enable Mrs Polaschek to adopt a child she wished to adopt – William. His birth name is unknown, and whether there was any relationship. Teresa and her husband Josef Polaschek, with 9-year old son Josef, of Austria, came to New Zealand by the "Rakaia" in 1874, both aged about 35 years. They had left Hamburg for London on 26 December 1873. Teresa died in 1894, a widow, 59 years old, "after an illness of eighteen years". Josef senior died shortly after their arrival in New Zealand.
Willie was educated at St Joseph's Catholic School, Temuka. There he was a regular performer in the annual school concerts, demonstrating his talent as early as 1887 as a Queen's page, and in a dialogue entitled "Lazy Sheep". "Masters Scannell and Polaschek – two bright little boys apparently about six years of age each – received a great ovation for the manly way in which they played their part." The next year he had a dialogue part and a solo part - "Master Polaschek, a diminutive little fellow of about 7 years of age, sang very cleverly, with due appreciation of the music; in fact, he was surprisingly good for his age." At the school concert in December 1889, he played the part of Robin in "Red Riding Hood", was in a boys' group dialogue "The Colonists", and in another item was in the chorus. The roles continued in 1890, 1891 and 1892 – drama, dialogue and songs. He wore a full sailor costume for his song "Every inch a sailor", and also the recognised Irish costume for "An illigant Irish gintleman". In the 1893 drama he played the central part of Caesar, a boy about 10 years of age. "Caesar found a splendid impersonator in Master Polaschek, who put much realism into his part." In the cantata "Red Riding Hood's Rescue" William portrayed the woodman who struck the wolf with his axe just in the nick of time to Save Red Riding Hood. More character parts and song followed in 1894, 1895, 1896 and 1897. In 1895 he was one who met with the most enthusiastic reception, this for several songs and good acting. And in 1896 he had to respond to a "very vociferous encore". Year in and year out, the Sisters of St Joseph were credited with superb training of the school pupils.
At the 1892 Easter Sunday High Mass, young William, not yet eleven years old, was one of two boys who sustained the bass solos in the Mass. Miss Bartos of Waimate, a singer of note who was later to marry Joseph Polaschek, sang solos with the St Joseph's Church choir prior to Easter 1892. When the Right Rev. Dr Grimes visited St Joseph's School, Temuka in June 1896, William was again among the pupils who provided a surprise of exceedingly enjoyable entertainment, rendering "The Printer" with taste. Early in 1897 he showed skill in a different area – at the Temuka Floral and Horticultural Society show he won second prize for drawing in pencil. In 1900 he was one who sang songs at intervals at a social held in aid of the Milford School prize fund, having probably volunteered his talent gratis. He contributed songs again at Milford, for the social organised by the bachelors in August 1903, for a plain and fancy dress ball held in the Milford schoolroom in August 1904, and for the 1908 annual social. In 1912 his songs were greatly appreciated at a plain and fancy dress ball in aid of the piano fund, which was held in the Clandeboye schoolroom. .
While his brother Joseph was very much into sports, Willie was into singing and performing. But in 1902 William rode in the Temuka Bicycle Club's road race from Temuka to Orari and back. In August 1908 he was present on Laddy at at a hunt with the hounds at Mr P. Wareing's homestead. All the riders enjoyed the hospitality and various courses across neighbouring farms.
William and a nephew had a narrow escape from a serious accident when they took Joseph's horse and trap for a load of straw, in September 1905. While they were unloading the straw, the young lad being on top of it, the horse bolted. William managed to catch the horse but was jammed against a gate post. The post was rotten and gave way, saving him from injury. After a struggle the horse was got back on its feet and re-harnessed before dropping dead on the drive home. He had another nasty accident in January 1907. When he was riding at a good pace from Temuka to Timaru, the forks of his bicycle broke, sending him on his face on the road near the Timaru racecourse. With his face and hands cut and his thumb dislocated, it was some time before he recovered. A third accident occurred in March 1907. William was driving a three-horse team from Milford to Temuka and had reached Temuka when a motor car coming from Timaru went suddenly past. The team bolted towards the Temuka bridge, the shaft horse fell and was dragged about 50 yards before he managed to pull them up. "Polaschek stuck manfully to the reins, although he was thrown out of the dray on to the shafter, and it was owing to his exertions that the accident was not more serious." The shaft horse was badly cut but the other horses were unhurt.
Prior to the war William engaged in farm labouring work mostly in the Temuka area, with stints at Studholme Junction and Otaio. Come March 1916, a ploughman residing at Styx, William was one of the men medically examined at the King Edward Barracks in Christchurch. He named his brother Joseph Polaschek, of Styx, Canterbury, as his next-of-kin. Joseph, who was born about 1864 and was attending Milford School in 1878, was his half-brother. Three months later he embarked on the Tahiti with the 5th Reinforcements, destined for Devonport, England. William incurred punishments four times; once at Trentham for not complying with an order re removable clothing on shelves (26 March 1916), once at Featherston for being absent from bathing parade, for which he received respectively 3 days and 2 days Confined to Barracks; in the Field (7 January 1917) for being absent from tattoo and for losing coat (value £1. 11s. 3d.), when he had to pay for a coat; on 3 March 1917 in the Field he forfeited pay for being absent.
After training at Sling he proceeded overseas. Twice shortly before his death he was admitted to hospital and the Field Ambulance (sickness and hernia) but was soon back in the field. All too soon William Polaschek was a casualty – killed in the assault on Ridge Hill on 12 October 1917, falling on New Zealand's blackest day, having been exactly twelve months in the firing-line. Lieut. Ivor George Prichard wrote to Joseph from France – "On the 13th [sic] he (William) was one of those who volunteered for stretcher-bearing, and all that day helped to carry his wounded comrades through mud, in places up to his waist. He arrived back to us in the support line about 5 p.m., and, having scraped his puttees, was in the act of putting them on a tree to become as dry as possible when a shell landed near him, killing him instantly by the concussion. We could not carry his body out, so we buried him in No Man's Land, now our territory." One of the hundreds whose bodies were not later recovered, Private William Polaschek is honoured on the Tyne Cot Memorial, Tyne Cot Cemetery, Zonnebeke, West-Vlaanderen, Belgium. His name is recorded on the Timaru Memorial Wall, the Temuka War Memorial, , the Temuka RSA Roll of Honour and the Temuka St Joseph's Church Memorial.
The Temuka St Joseph's Church Memorial, an "exceedingly beautiful" monument to the memory of those who had fallen in the war, was unveiled after a Memorial Service on 25 April 1922. During the service appropriate music was provided by the choir and an excellent address was delivered by the Rev. Dr. Kennedy. The name of William Polaschek was heard again on Anzac Day, 1927. A Requiem Mass was celebrated at St Joseph's Church, Temuka. The celebrant preached a very stirring sermon based on the Book of Wisdom (Chapter III, Verses 2-5). He pointed out that the Gallipoli campaign and later "gigantic episodes" would remain for all time a wonderful symbol of the age-old courage of men. He reminded the lads present that the enormous sacrifices made by the soldiers of New Zealand and other parts of the Empire were helping them to have brighter and better lives, and that all should render thanks to God, who had delivered them out of the hands of the enemy.
The Temuka Borough memorial was unveiled in August 1922 before a very large gathering in the domain, including Temuka Territorials and Cadets, Temuka and Geraldine returned soldiers, the Temuka Pipe Band, the Salvation Army Band, the children of the district schools, national and local dignitaries, and local folk. Opening proceedings, the Mayor said "We regret that this occasion has arisen, but having done so we must look back with pride at the actions of those who rose to the call of the Motherland, which was in peril. Many of those brave boys who left these shores did not return, and we have erected this memorial to their memory, . . ." Following hymns and scripture readings, His Excellency the Governor-General formally unveiled the monument and the local M.P. read out the names inscribed thereon.
William's medals (British War Medal and Victory Medal), plaque and scroll were despatched to his foster brother Joseph, by then of 14 Byron St., Sydenham, Christchurch. No Will was left and in 1919 Joseph made a claim for any pay due to William. Joseph's son, Joseph John Jerome Polaschek, was called up late in the war. William Polaschek, 14144, was a fine character, a talented and generous man, one who had been a great favourite at annual concerts at St Joseph's School, Temuka, and a friend to many in Temuka.
Sources
Auckland War Memorial Museum Cenotaph Database [08 October 2013]; NZ Defence Force Personnel Records (Archives NZ ref. AABK 18805 W5550 0093498) [11 April 2014]; CWGC [09 October 2013]; Timaru Herald, 13 January 1887, 17 September 1902, Temuka Leader, 13 January 1887, 20 December 1887, 20 December 1888, 19 December 1889, 18 December 1890, 19 December 1891, 20 December 1892, 21 December 1893, 4 January 1894 [x 2], 20 December 1894, 19 December 1895, 18 June 1896, 19 December 1896, 9 January 1897, 18 December 1897, 31 May 1900, 18 August 1903, 20 August 1904, 14 September 1905, 15 January 1907, 17 March 1908, 4 & 25 August 1908, 26 September 1912, 22 January 1918, 26 April 1922, 12 August 1922, 26 April 1927, New Zealand Tablet, 29 April 1892, Otago Daily Times, 26 October 1917, Press, 7 March 1916, 15 November 1917, 16 October 1918, Feilding Star, 25 October 1917, New Zealand Times, 26 October 1917, Star, 18 January 1918, Sun, 19 January 1918 (Papers Past) [20 June 2016; 16 October 2013, 12 July 2016, 16 October 2016; 02 March 2017; 08, 09 & 12 August 2017]; NZ BDM Indexes (Department of Internal Affairs [08 August 2017]; NZ Electoral Rolls (ancestry.com.au]
External Links
Related Documents
Researched and Written by
Teresa Scott, SC branch NZSG
Currently Assigned to
TS
Licensed under a Creative Commons Attribution-NonCommercial 4.0 International License unless otherwise stated.
Tell us more
Do you have information that could be added to this story? Or related images that you are happy to share? Submit them here!