PERRY, Timothy Joseph
(Service number 28912)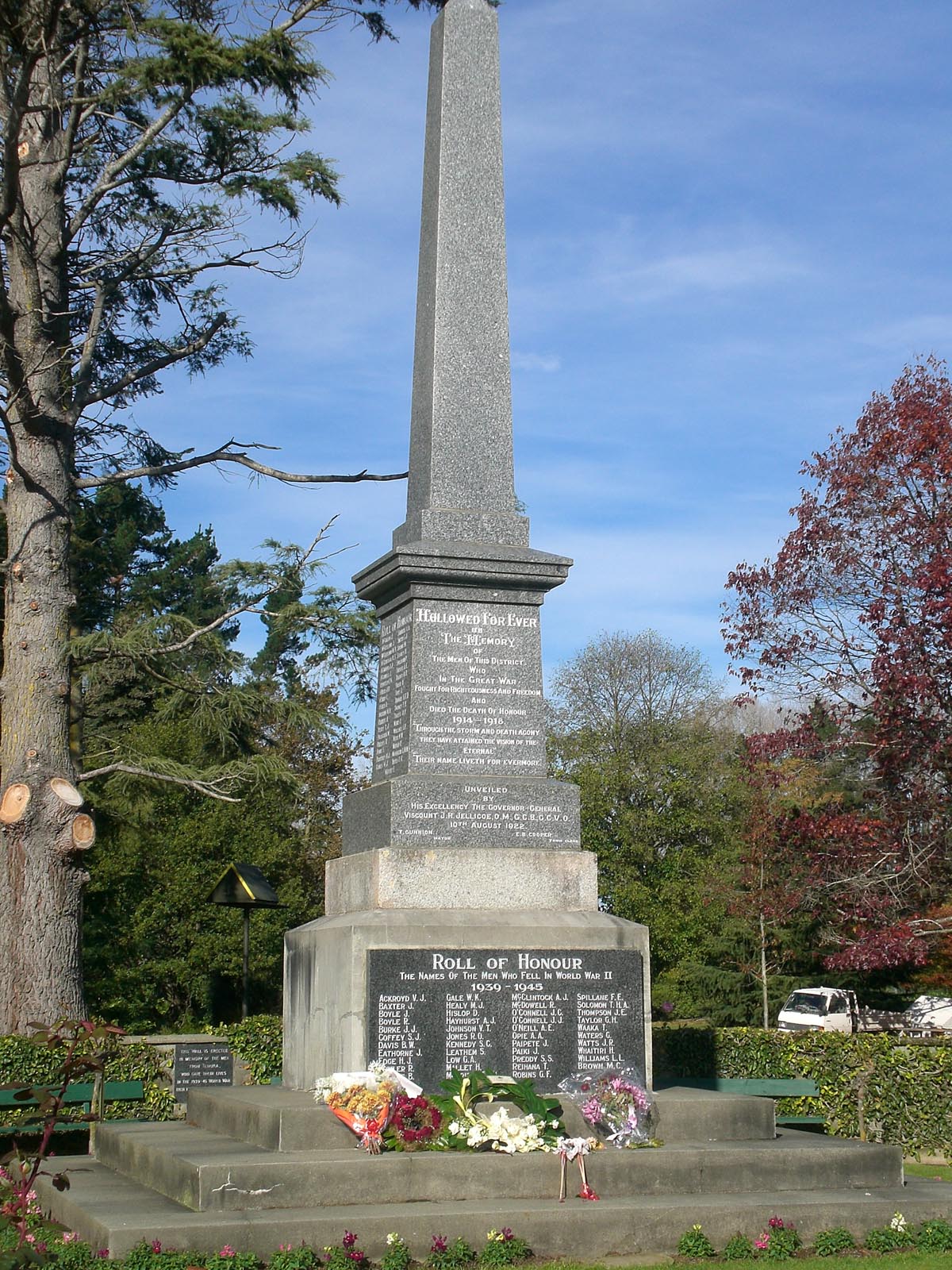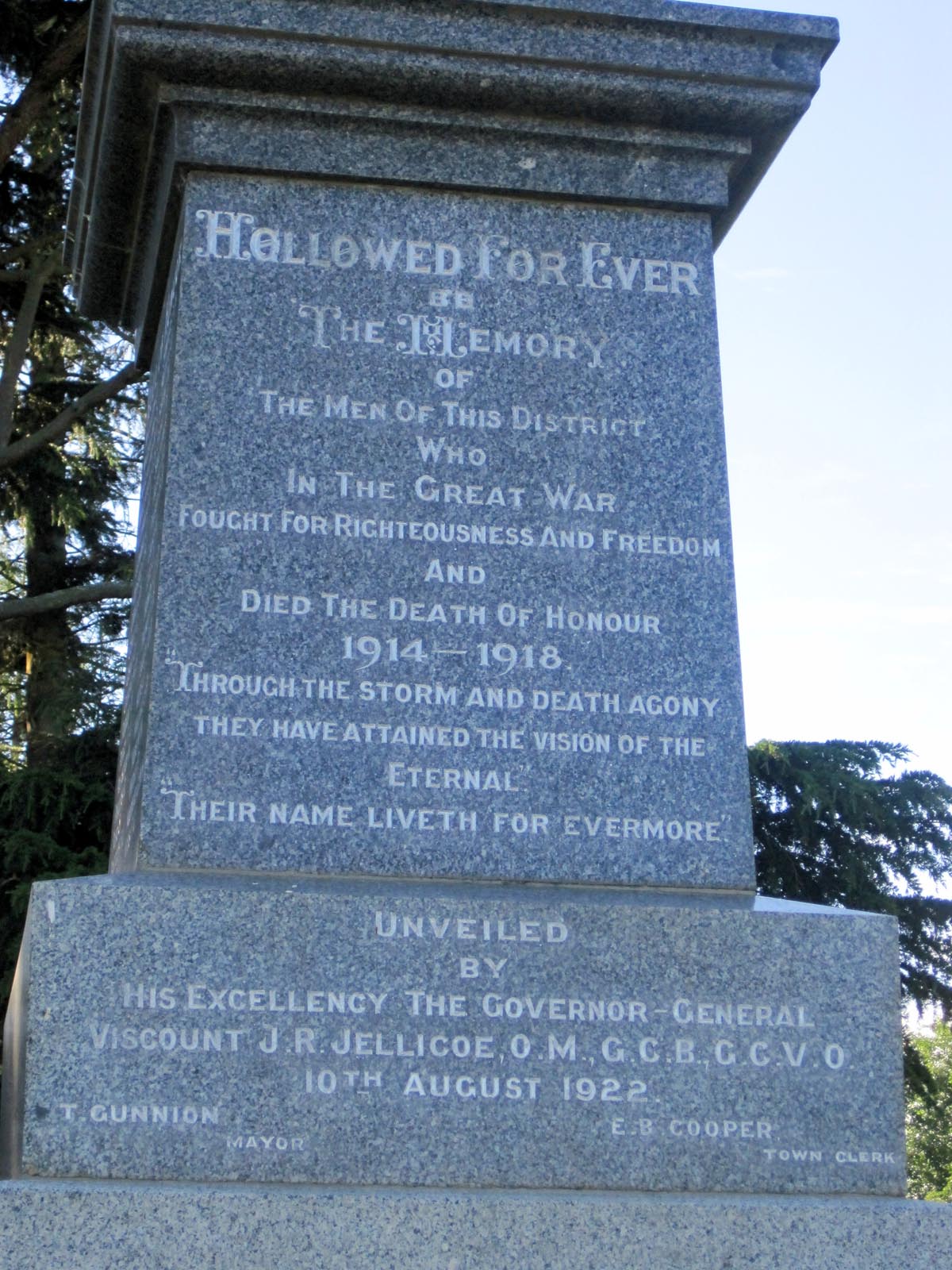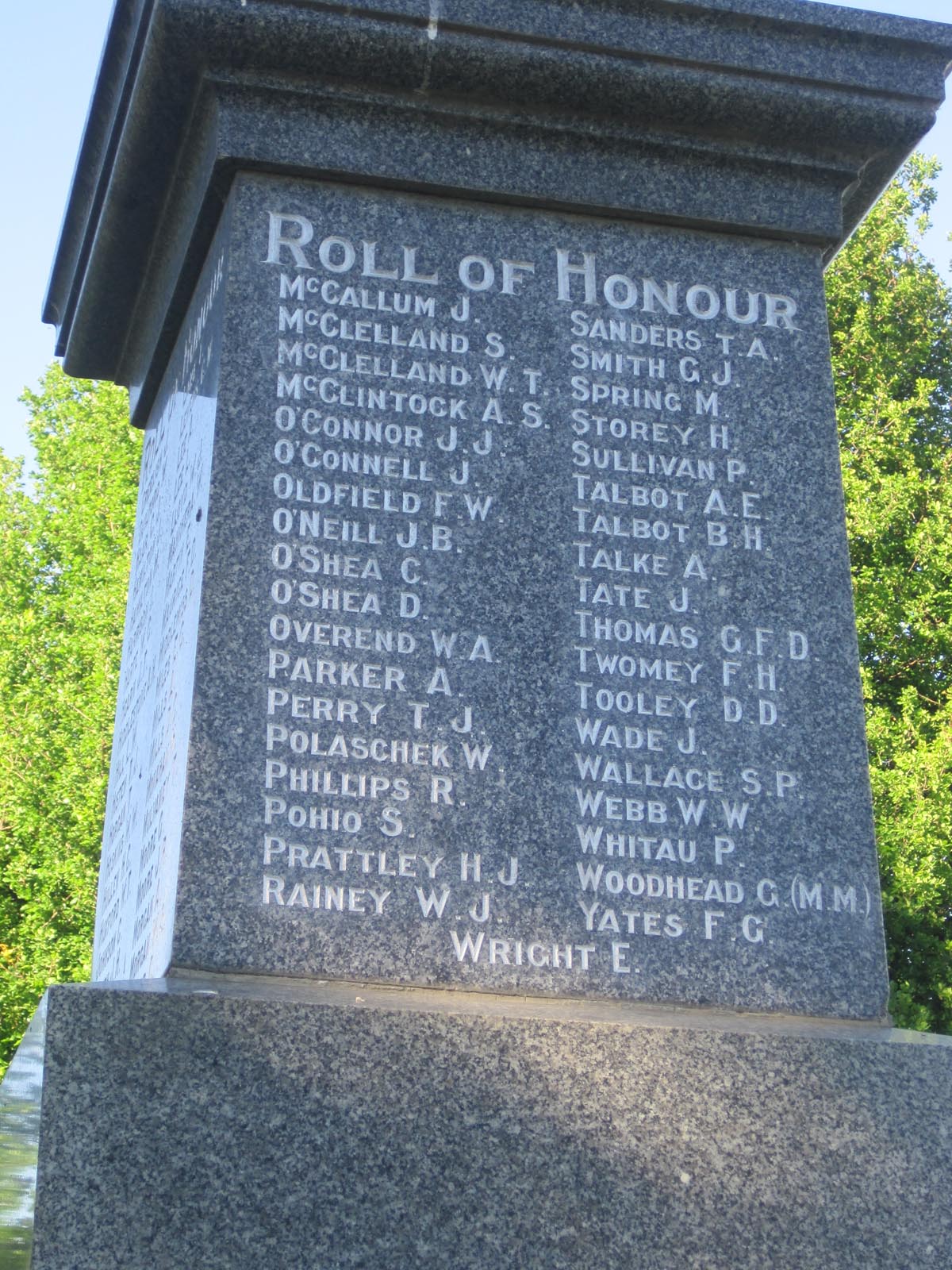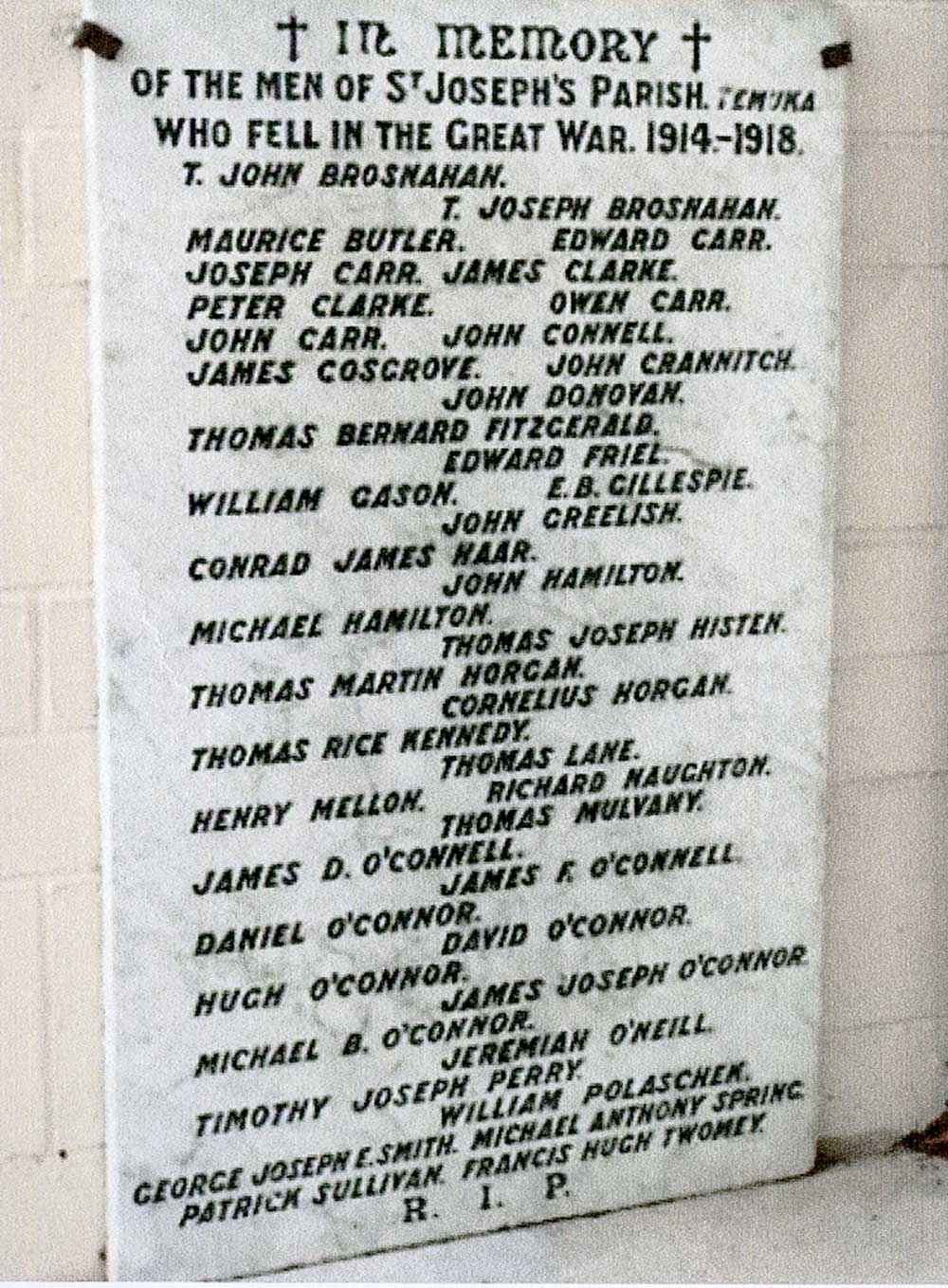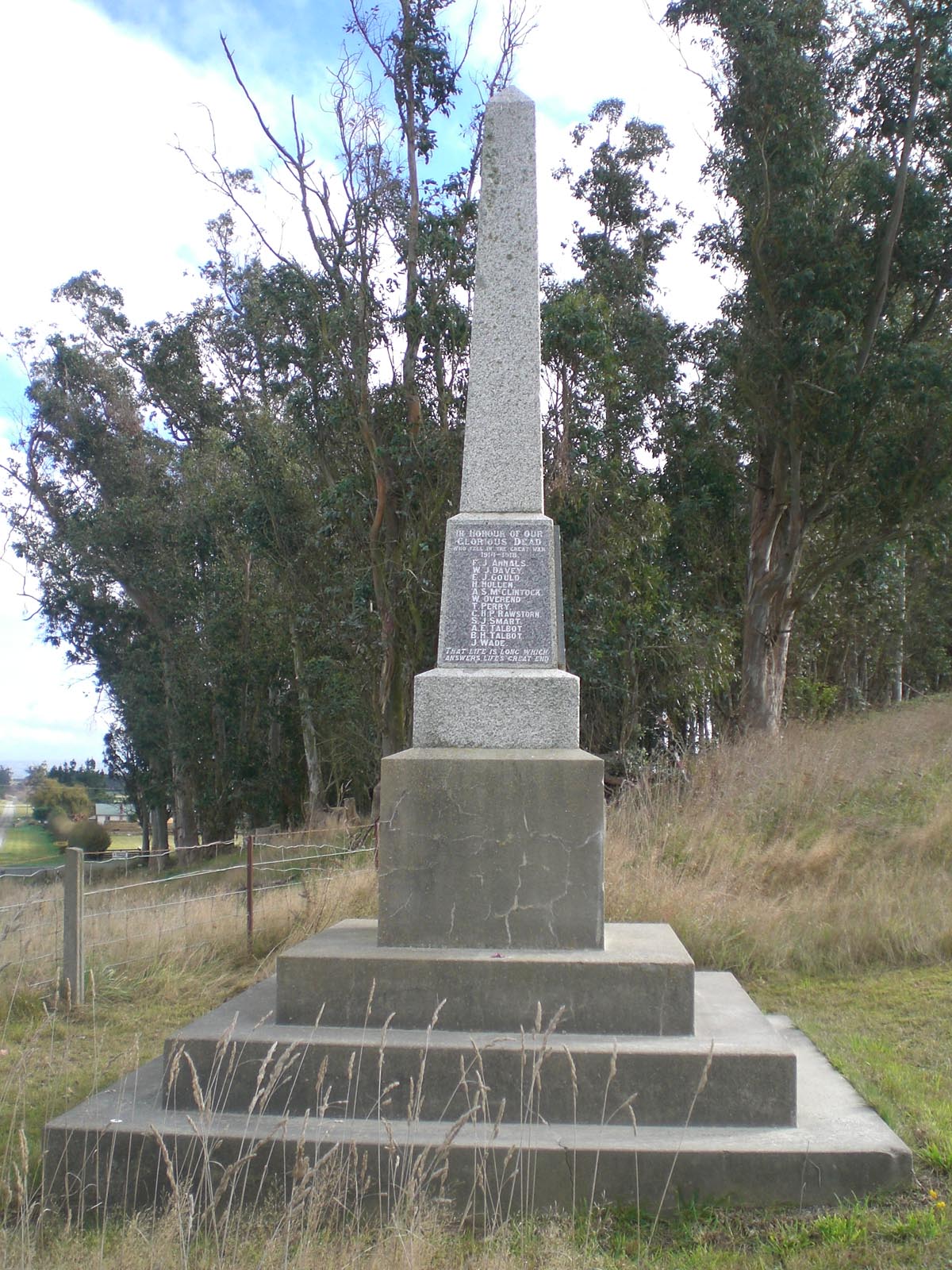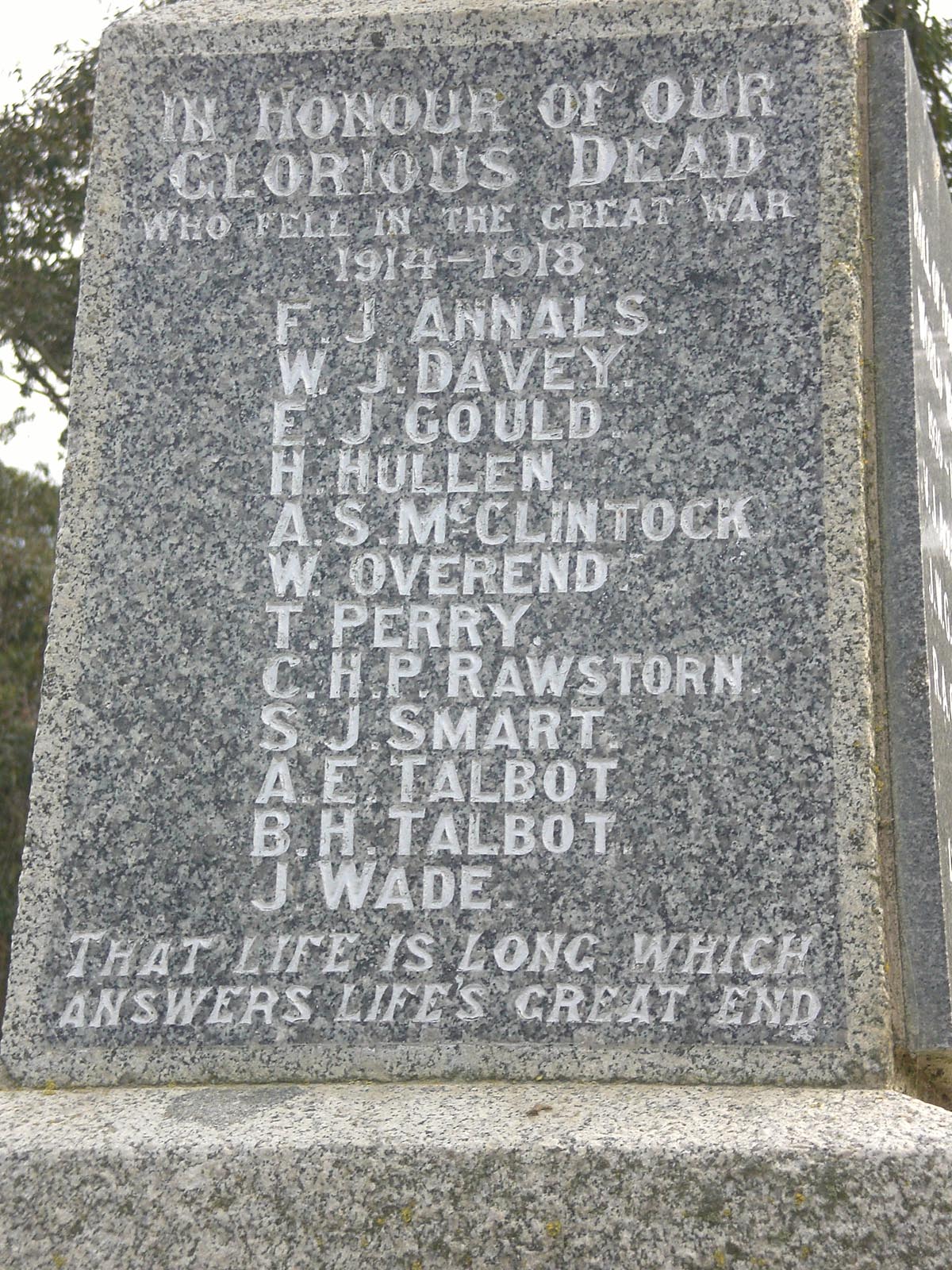 Aliases
First Rank
Private
Last Rank
Private
Birth
Date
13 April 1893
Place

of Birth

Levels, Timaru
Enlistment Information
Date
29 June 1916
Age
23 years 2 months
Address

at Enlistment

C/o Mrs T. SHEEN, Temuka
Occupation
Shepherd

Previous

Military Experience
Marital Status
Single
Next of Kin
Mrs W. PERRY (mother), Temuka
Religion
Roman Catholic
Medical

Information

Height 5 feet 7 inches. Weight 135 lbs. Chest measurement 33-36 inches. Complexion fresh. Eyes grey. Hair brown. Sight, hearing & colour vision all normal. Limbs well formed. Full & perfect movement of all joints. Chest well formed. Heart & lungs normal. No illnesses. Free from hernia, varicocele, varicose veins, haemorrhoids, inveterate or contagious skin disease. Vaccinated. Good bodily & mental health. No slight defects. No fits. Fit.
Military Service
Served with
NZ Armed Forces
Served in
Army

Military

District
Embarkation Information
Body

on Embarkation

New Zealand Expeditionary Force
Unit

, Squadron, or Ship

18th Reinforcements, J Company
Date
11 October 1916
Transport
Tofua

Embarked

From
Wellington
Destination
Plymouth, England
Other Units

Served With

Last Unit

Served With

Canterbury Infantry Regiment
Military Awards
Campaigns
Western European
Service Medals
British War Medal; Victory Medal

Military

Awards
Award Circumstances and Date
No information
Prisoner of War Information
Date of Capture
Where Captured

and by Whom

Actions Prior to Capture
PoW Serial Number
PoW Camps
Days Interned
Liberation Date
Hospitals, Wounds, Diseases and Illnesses
Post-war Occupations
Death
Date
3 December 1917
Age
24 years
Place

of Death

In the Field, Ypres, Belgium
Cause
Killed in action
Notices
Press, 21 December 1917; Timaru Herald, 21 December 1917; Temuka Leader, 22 December 1917
Memorial or Cemetery
Buttes New British Cemetery (N.Z.) Memorial, Polygon Wood; Temuka Cemetery (memorial on mother's stone)
Memorial Reference
General Section, Row 214, Plot 371
N

ew

Z

ealand

Memorials
Timaru Memorial Wall; Temuka RSA Roll of Honour; St Joseph's Church, Temuka; Waitohi War Memorial; Temuka War Memorial; Rakaia War Memorial
Biographical Notes
Timothy Joseph Perry was born on 13 April 1893 at Levels near Temuka and baptised on 30 April in the Temuka Catholic Parish. Known as Tim, he was the second son of William (Bill) Perry and his wife Catherine (Kate) née Brosnahan, of Waitohi, Temuka, and ninth in a family of eleven. Both William and Catherine came to New Zealand from County Kerry, Ireland. Tim was most likely educated at the Kerrytown or Temuka Convent School.
Timothy Joseph Perry of Bankside registered with the Kaiapoi Group in May 1916. At Bankside he had been a drover and shepherd for J. Benbow. Two months later T. J. Perry enlisted at Timaru, from Temuka. When Tim enlisted he was a shepherd for Mr C. T. Jessop, Methven (his brother-in-law), and gave his address as C/o Mrs T Sheen, Temuka. Mrs Sheen was his older sister Frances (Fanny) Perry. He had also worked in sheep-farming with his brother. He named his mother, Mrs W. Perry, of Temuka, as his next-of-kin. On the death of his mother in February 1921, his father, Mr Wm Perry became his legal next-of-kin.
Private Perry and three fellow members of the 18th Reinforcements left Temuka on a Saturday afternoon in mid September 1916. Bagpipe music accompanied a procession through the town to the station where a large crowd of relatives had gathered. The Mayor, in commending the action the men had taken in going to the Front, wished them the best of luck and a safe return. The Friday night before Tim was a guest at a very enjoyable farewell social evening in the Waitohi schoolroom. On behalf of the residents, the chairman of the Waitohi Patriotic Committee presented him with a money belt. He congratulated Privates Perry and Goodeve on the step they had taken and observed that the people of Waitohi would watch their soldier careers with interest. Following a euchre competition, dancing continued till an early hour.
Single, Roman Catholic, of fresh complexion, healthy and fit, he embarked on the "Tofua" with the 18th Reinforcements, leaving Wellington on 11 October 1916 and disembarking at Devonport, England on 29 December. He proceeded overseas to Etaples, France from Sling Camp on 1 February 1917, joining the 1st Battalion of the Canterbury Infantry Regiment a month later. Thereafter no news seemed like good news, until . . . .
Private Timothy Joseph Perry, 28912, was killed in action on 3 December 1917 at Ypres, Belgium. Mrs Perry received the news by cable on 18 December and his name appeared in Casualty List 744 issued on 19 December. Twenty-four year old Tim Perry was described as of a very quiet disposition. His name is inscribed on the Buttes New British Cemetery (N.Z.) Memorial, Polygon Wood.
Timothy had been born into a large family – three sons and eight daughters. His brother Arthur died in 1913 and a sister, Nora Hanifin, in 1915. Mrs Perry died in February 1921, and Tim's older brother, William John, died on 21 June 1921 in a tragic accident when he was found dead beneath his gig near Temuka. Thus William Perry senior suffered great loss from 1913 till 1921. He was the recipient of Timothy's medals – British War Medal and Victory Medal, and the memorial plaque and scroll. On 3 December 1918 the family remembered their son and brother, T. J. Perry who died "Somewhere in France" –
We pictured his safe return,
And longed to clasp his hand;
But God has postponed the meeting,
ʹTwill be in a better land.
And his name featured in the Roll of Honour printed regularly in the Temuka Leader.
On 10 May 1918 probate was granted to the appointed executors - Thomas Abernethy Sheen, merchant of Temuka, and Charles Thomas Jessep, farmer of Methven, both being brothers-in-law. To them the voucher for Miltary Pay was directed. In March 1920. Timothy Joseph Perry had signed his will on 12 September 1916 and bequeathed all his effects and property to his mother. Veronica Perry, the youngest of the family, married Alistair Kennedy, a returned soldier. Tim's cousin and namesake – Timothy Joseph Brosnahan was killed in action in 1918, and another cousin served – Daniel Scannell. Timothy is remembered on his mother's headstone over her plot in the Temuka, where his two brothers are also buried. He is remembered also on the Timaru Memorial Wall, Timaru, the Temuka RSA Roll of Honour, the St Joseph's Church, Temuka Roll of Honour, the Waitohi War Memorial, the Temuka War Memorial, and the Rakaia War Memorial (as J. T. PERRY).
At a welcome home to soldiers at Rakaia in August 1919, gold medals were presented to each of them. A medal was to be forwarded to the next-of-kin of Private T. J. Perry, killed in action. Timothy Perry was one of ten men in the Waitohi district who had made the supreme sacrifice. Individual memorial certificates were to be delivered to their relatives by the Waitohi Flat Presentation and Memorial Committee, and their names were to be inscribed on the War Memorial. The name Perry T. J. Pvt. appeared in the 1921 list of names to be inscribed on the Temuka Memorial. In August 1922 the Temuka Borough memorial was unveiled before a very large gathering (more than 2000) in the domain, including Temuka Territorials and Cadets, Temuka and Geraldine returned soldiers, the Temuka Pipe Band, the Salvation Army Band, the children of the district schools, national and local dignitaries, and local folk. Opening proceedings, the Mayor said "We regret that this occasion has arisen, but having done so we must look back with pride at the actions of those who rose to the call of the Motherland, which was in peril. Many of those brave boys who left these shores did not return, and we have erected this memorial to their memory, . . ." Following hymns and scripture readings, His Excellency the Governor-General formally unveiled the monument and the local M.P. read out the names inscribed thereon. The relatives of Tim Perry laid a beautiful wreath at the base of the monument.
The St Joseph's Church, Temuka, Memorial, an "exceedingly beautiful" monument to the memory of those who had fallen in the war, was unveiled after a Memorial Service on 25 April 1922. During the service appropriate music was provided by the choir and an excellent address was delivered by the Rev. Dr. Kennedy. The name of Timothy Perry was heard again on Anzac Day, 1927. A Requiem Mass was celebrated at St Joseph's Church, Temuka. The celebrant preached a very stirring sermon based on the Book of Wisdom (Chapter III, Verses 2-5). He pointed out that the Gallipoli campaign and later "gigantic episodes" would remain for all time a wonderful symbol of the age-old courage of men. He reminded the lads present that the enormous sacrifices made by the soldiers of New Zealand and other parts of the Empire were helping them to have brighter and better lives, and that all should render thanks to God, who had delivered them out of the hands of the enemy. The Rakaia Memorial is inscribed thus -
PRO PATRIA
1914 - 1918
IN MEMORY OF THOSE WHO GAVE THEMSELVES FOR THE EMPIRE
GREATER LOVE HATH NO MAN THAN THIS, THAT A MAN LAY DOWN HIS LIFE FOR HIS FRIENDS.
Sources
Auckland War Memorial Museum Cenotaph Database [08 October 2013]; Z Defence Force Personnel Records (Archives NZ ref. AABK 18805 W5550 0092207) [22 April 2014]; CWGC [09 October 2013]; Temuka Leader, 1 May 1900, 1 January 1907, 26 February 1914, 22 & 27 December 1917, 5 December 1918, 23 March 1920, 5 March 1921, 23 & 25 June 1921, 29 November 1921, 1 December 1921, 26 April 1922, 12 & 15 August 1922, 26 April 1927, Timaru Herald, 13 April 1916, 27 June 1916, 19 & 21 September 1916, 19 & 21 December 1917, 3 December 1918, 10 November 1919, Press, 13 May 1916, 20 December 1917, 21 August 1919, Sun, 6 May 1916, New Zealand Times, 19 December 1917, Press, 21 December 1917, 3 December 1918, Ashburton Guardian, 22 June 1921, Evening Post, 22 June 1921 (Papers Past) [13 & 16 October 2013; 25 July 2014; 18 August 2014; 14 April 2015; 04 & 15 July 2016; 18 October 2017; 08 & 12 November 2017]; Temuka Cemetery headstone image (Timaru District Council); Probate record (Archives NZ/FamilySearch) [09 June 2016]; NZ BDM Indexes (Department of Internal Affairs); New Zealand Electoral Rolls (ancestry.com.au); Christchurch Catholic Diocese Baptism records (CD held by South Canterbury Branch NZSG) [12 November 2017]; Timaru Herald, 5 March 1921, 6 July 1927 (Timaru District Library) [15 November 2017]
External Links
Related Documents
Researched and Written by
Teres Scott, SC brnach NZSG
Currently Assigned to
TS
Licensed under a Creative Commons Attribution-NonCommercial 4.0 International License unless otherwise stated.
Tell us more
Do you have information that could be added to this story? Or related images that you are happy to share? Submit them here!