PARKER, Arthur 
(Service number 7/98)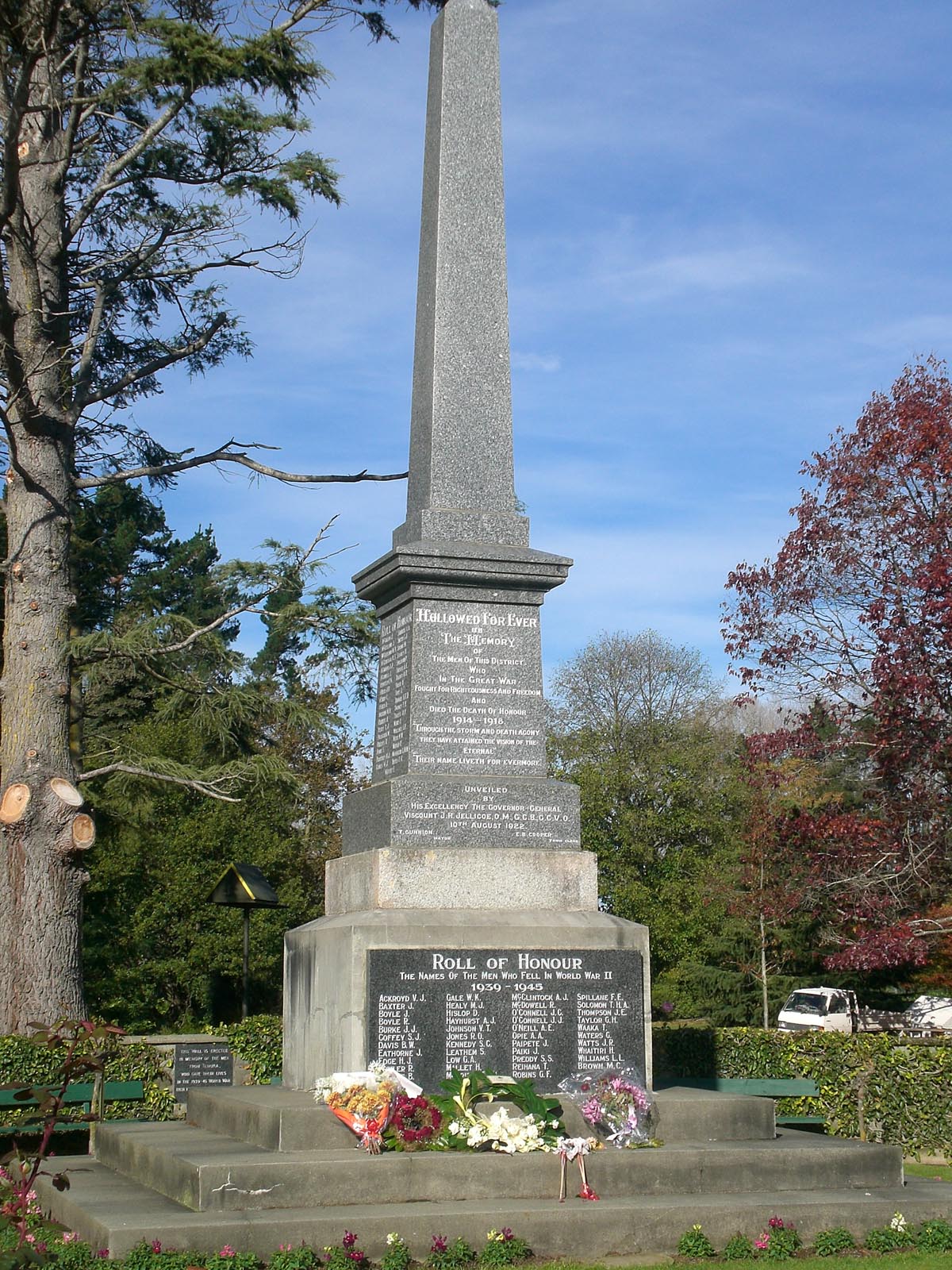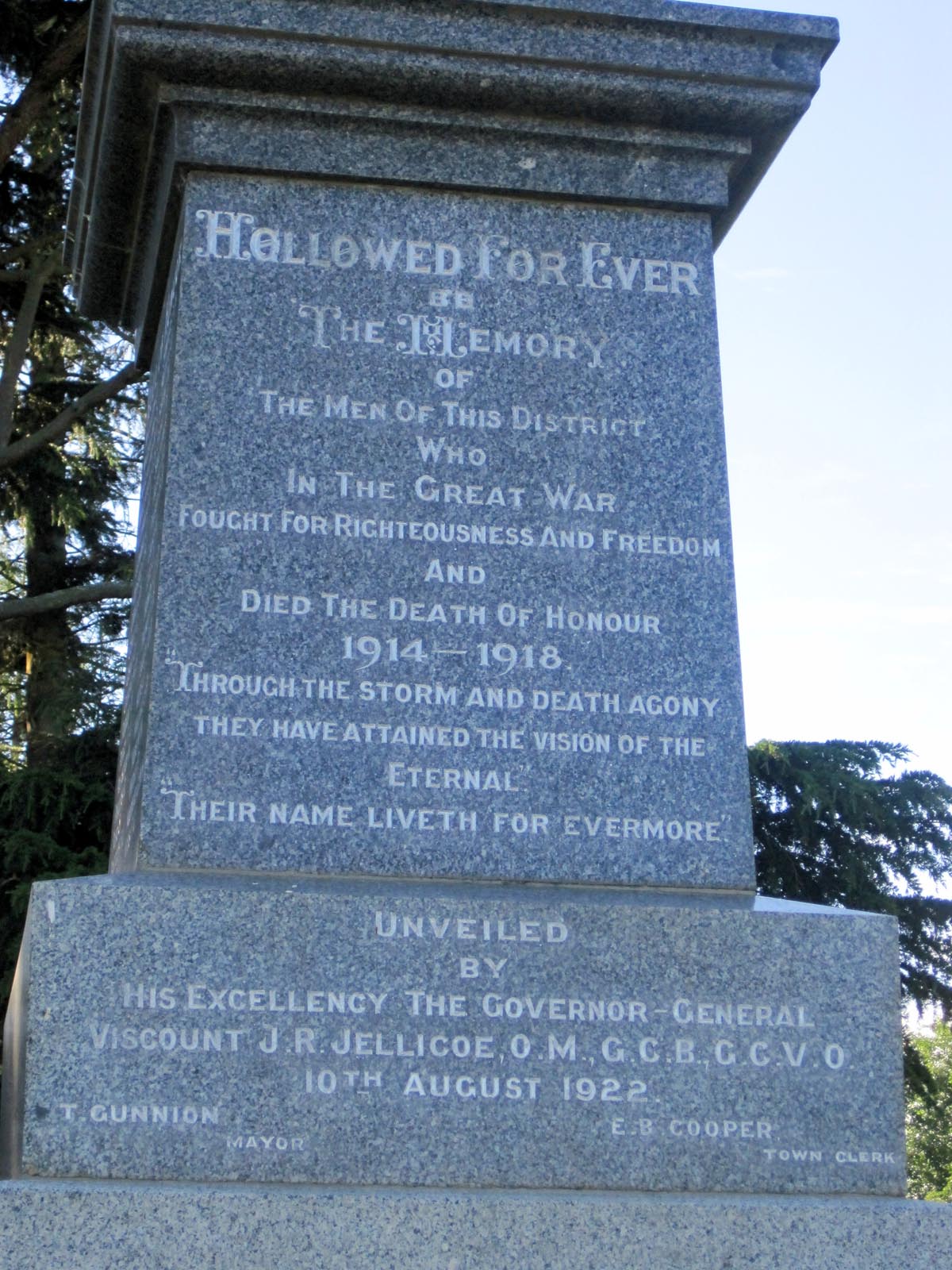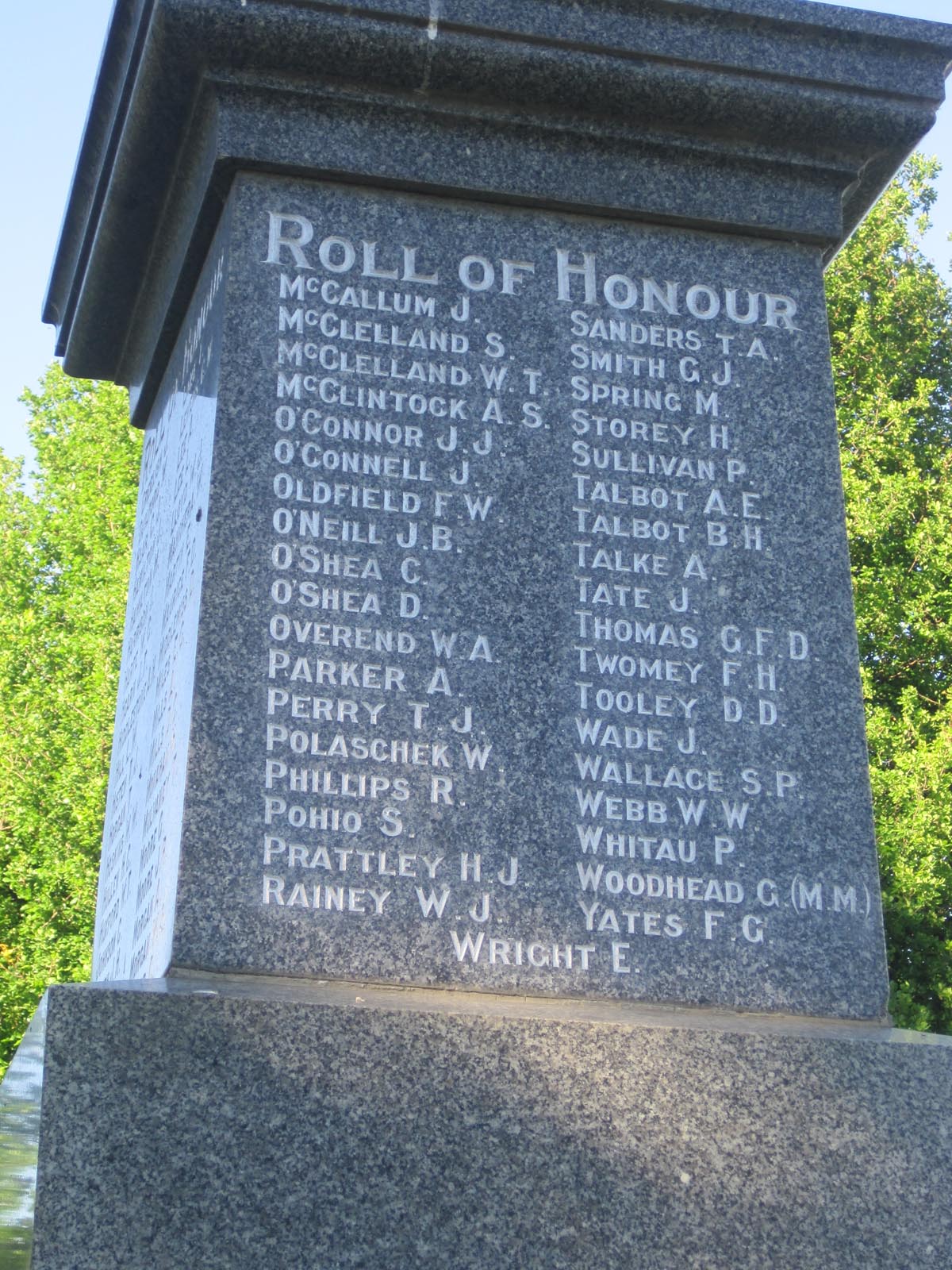 Aliases
First Rank
Trooper
Last Rank
Trooper
Birth
Date
17 February 1891
Place

of Birth

Hobart, Tasmania
Enlistment Information
Date
15 August 1914
Age
23 years
Address

at Enlistment

Care of Mrs McCallum, Temuka
Occupation
Teamster

Previous

Military Experience
Marital Status
Single
Next of Kin
Thomas Edward PARKER (father), Dipton, Southland
Religion
Presbyterian
Medical

Information

Height 5 feet 4½ inches. Weight 126 lbs. Chest measurement 33-35½ inches. Complexion fair. Eyes blue. Hair auburn. Sight and hearing both normal. Colour vision good. Limbs and chest well formed. Full & perfect movement of all joints. Heart and lungs normal. Teeth good. Free from hernia, varicocele, varicose veins, haemorrhoids, inveterate or contagious skin disease. Not vaccinated as at 15 August 1914, but was vaccinated on 10 January 1915. Good bodily and mental health. No slight defects.
Military Service
Served with
NZ Armed Forces
Served in
Army

Military

District
Embarkation Information
Body

on Embarkation

Main Body
Unit

, Squadron, or Ship

Canterbury Mounted Rifles
Date
16 October 1914
Transport
Tahiti or Athenic

Embarked

From
Lyttelton, Canterbury
Destination
Suez, Egypt
Other Units

Served With

Last Unit

Served With

Canterbury Mounted Rifles
Military Awards
Campaigns
Balkans (Gallipoli) 1915
Service Medals
1914-15 Star; British War Medal; Victory Medal

Military

Awards
Award Circumstances and Date
No information
Prisoner of War Information
Date of Capture
Where Captured

and by Whom

Actions Prior to Capture
PoW Serial Number
PoW Camps
Days Interned
Liberation Date
Hospitals, Wounds, Diseases and Illnesses
Post-war Occupations
Death
Date
28 August 1915
Age
24 years
Place

of Death

Dardanelles, Gallipoli, Turkey
Cause
Killed in action
Notices
Memorial or Cemetery
Hill 60 (New Zealand) Memorial, Hill 60 Cemetery, Turkey
Memorial Reference
N

ew

Z

ealand

Memorials
Timaru Memorial Wall; Temuka War Memorial; Temuka RSA Roll of Honour; Dipton War Memorial; Riverton Memorial
Biographical Notes
Arthur Parker, known as "Bunt", was the youngest son of Thomas Edward (Tom) and Margaret (née Paterson) Parker, of 256 Yarrow St, Lindisfern, Invercargill, and previously of Dipton, where Arthur went to school, along with all his surviving siblings. He was born in Hobart, Tasmania, Australia on 17 February 1891, one of three children born there before the family returned to Dipton, Southland, in 1892. His father was from Australia. Mrs Parker died in 1908 and was buried at Dipton, Mr Parker being buried with her in 1923.
He was one of the first to enlist, doing so on 15 August 1914 in Timaru. At the time he was living at Temuka, working as a teamster for Mr McCallum, 23 years old, single and Presbyterian. He was a member of the Temuka Presbyterian Church. There, just a month earlier at the annual meeting, A. Parker was elected to the general committee of the Temuka Presbyterian Young Men's Bible Class. Arthur had previously registered for compulsory military training, at Riverton, but had 33 per cent rejection. He was 5 feet 4½ inches tall, weighed 126 pounds, and had a chest measurement of 33-35½ inches. His complexion was fair, his eyes blue, and his hair auburn. His sight, hearing and colour vision were all good, and his teeth were good. His limbs and chest were well formed, his joints in good working order, and his heart and lungs normal. He was free of all diseases and defects. As of 15 August 1915 he had not been vaccinated, but was vaccinated on 10 January 1915. He named his father, Thomas Edward Parker, of Dipton, Southland, as next-of-kin, and gave his own address as Care of Mrs McCallum, Temuka.
Trooper Arthur Parker departed with the Mounted Men by the slow train from Timaru on 17 August 1914, amidst much excitement in the town, whilst their horses were trucked at the Smithfield siding, Waimataitai. The Mayor spoke of the pride in them and said that they were going forward with stout hearts and strong arms. "Be true lads to your King and Empire, to yourselves and your country, and put your trust in God," he said. Little did they know what lay ahead. And on 16 October he embarked with the Main Body (Canterbury Mounted Rifles) at Lyttelton, destined for Suez, Egypt. He disembarked at Alexandria on 3 December, where he embarked for the Dardanelles on 9 May 1915.
Trooper Arthur Parker, Canterbury Mounted Rifles, was killed in action on 28 August 1915 at the Dardanelles, Gallipoli, aged 24 years. First, he was reported missing on 28 August 1915, then, on the finding of a Board of Enquiry, held on the 14 January 1916 at Zeitoun, he was declared missing, believed dead - killed in action on 28 August 1915. So just ten months after embarking, this young man was dead in a foreign land.
The Southland Times of 10 April 1916 printed a very touching tribute written to Mr Thomas Parker, Dipton, on 2 February 1916 from Stirling, Scotland, by Captain R. Neill Guthrie, Medical Officer to the Canterbury Mounted Rifles. ". . . . . . . . I am prompted to write because of my admiration for Parker, his courage, and devotion to duty. Probably you know that he served as one of the stretcher-bearers. Latterly he took on the duties of my right hand assistant. I was struck with the quickness with which he picked up his work, and the never-tiring manner in which he performed it. I had the utmost confidence in him, and when I was wounded and temporarily unable to carry on my work myself, I instructed him to go forward and take charge of the stretcher-bearers. Late in the day 1 got into touch with him again, and found that he was working heroically. He had put up a regimental aid post, and, with the assistance of some stretcher-bearers, had collected and attended to over thirty wounded men. No man on Gallipoli has done nobler work than Parker and his friend White did on August 21. If your son's deeds do not receive any official recognition, rest assured that all who served with him in the C.M.R. remember him as their noblest and truest comrade. . . . . I heard of Parker's end. It came as nobly and gallantly as he had worked. He crawled out front the trench under heavy fire to the assistance of a wounded man and was shot. . . . . ." In 2015, on the 100thy anniversary of Anzac Day, two nephews of Arthur Parker, sons of Arthur's two youngest sisters, revealed anew, with pride and admiration, the heroic actions of their uncle. One nephew held a framed portrait of his uncle, the other was custodian of the original letter, their most treasured possessions.
Arthur left a Will drafted when he enlisted. He appointed his brother Charles Edward Parker, of Waimatuku, as his sole executor and bequeathed all his real and personal estate to him. His medals – 1914-1915 Star, British War Medal and Victory Medal - were sent to C. E. Parker, his legatee, of Dipton, Southland. His plaque and scroll were sent to his father. Arthur's brother Henry Parker also served in World War I and was seriously wounded in 1917 at Messines, and another brother, Charles Edward Parker, was called up. A photograph of "Trooper A. Parker, Canterbury Mounted, missing" was printed in the Otago Witness of 6 October 1915; another photograph was printed on 10 November 1915, after it was known that he had been killed. Both have been attached to his Cenotaph Database record.
The name of Arthur Parker is inscribed on the Hill 60 (New Zealand) Memorial in Turkey, one of the memorials to the victims of the Gallipoli campaign. Hill 60 was attacked on 21 August by a composite Anzac force of Australians, New Zealanders, British and Ghurkas. After 8 days' intense fighting, the greatest part of the crest, though not the actual summit, had been captured. A feat which Arthur and 182 other New Zealanders did not live to see. He is remembered on the Timaru War Memorial Wall, Temuka War Memorial, Temuka RSA Roll of Honour, Dipton War Memorial "In Grateful Memory of the Fallen") and Riverton War Memorial. The Temuka borough memorial was unveiled in August 1922 before a very large gathering in the domain, including Temuka Territorials and Cadets, Temuka and Geraldine returned soldiers, the Temuka Pipe Band, the Salvation Army Band, the children of the district schools, national and local dignitaries, and local folk. Opening proceedings, the Mayor said "We regret that this occasion has arisen, but having done so we must look back with pride at the actions of those who rose to the call of the Motherland, which was in peril. Many of those brave boys left these shores did not return, and we have erected this memorial to their memory, . . . " Following hymns and scripture readings, His Excellency the Governor-General formally unveiled the monument and the local M.P. read out the names inscribed thereon.
The Riverton memorial was unveiled on Anzac Day 1924, following a service in the theatre. After the "Reveille" was sounded , the hymn "O God, Our Help in Ages Past" was sung, prayer and scripture reading were given, the address at the service was delivered – "The service which we are holding is somewhat unique as we are going to unveil a memorial to the men who fought and laid down their lives, so that we might live in freedom." The service concluded with the singing of "Abide With Me," and the Benediction. Then followed the unveiling ceremony of the monument. "We have gathered to-day," said the chairman of the Memorial Committee, "to take part in the solemn rite of assisting in doing honour to our dead by unveiling the memorial to the fallen soldiers of this district." He hoped that the day would soon come when war would cease and peace and good will reign on earth. After Mr Joseph Hunter, who lost four sons in the war, performed the unveiling and laid the first wreath, the "Last Post" was sounded. Beneath the inscription "Their name liveth for evermore, their glory shall not be blotted out. Grant to them O Lord, Eternal Rest" are the names of the fallen from Riverton and district. The name of Arthur Parker was one of 30 on the Dipton Memorial which were read out by Dipton school children at the 2014 Anzac Day service, after they and their teacher had done some research into these men.
Sources
Auckland War Memorial Museum Cenotaph Database [25 November 2013]; NZ Defence Force Personnel Records (Archives NZ ref. AABK 18805 W5549 0090029) [04 May 2014, 28 August 2014]; CWGC [30 November 2013]; Temuka Leader, 29 July 1914, 24 March 1917, 12 August 1922, Timaru Herald, 18 August 1914, 21 September 1915, 21 January 1916, Evening Post, 21 September 1915, Mataura Ensign, 21 September 1915, Southland Times, 21 September 1915, Otago Witness, 6 October 1915, 10 November 1915, Sun, 20 January 1916, Feilding Star, 20 January 1916, Waimate Daily Advertiser, 21 January 1916, Southland Times, 10 April 1916, Western Star, 23 May 1922, 29 April 1924 (Papers Past) [06 May 2014; 30 August 2014; 17 & 18 November 2019]; NZ BDM Indexes (Department of Internal Affairs); Australia Birth Index (ancestry.com.au) [30 August 2014]; School Admission reference; Remembering Our Dipton ANZACs 2014 (www.dipton.co.nz) [16 August 2014]; Images of Dipton & Riverton War Memorials (nzhistory.govt.nz) [18 November 2019]; The Southland Times, 24 April 2015 (www.stuff.co.nz) [18 November 2019]
External Links
Related Documents
Researched and Written by
Teresa Scott, SC branch NZSG
Currently Assigned to
TS
Licensed under a Creative Commons Attribution-NonCommercial 4.0 International License unless otherwise stated.
Tell us more
Do you have information that could be added to this story? Or related images that you are happy to share? Submit them here!