GRANT, David
(Service number 6/409)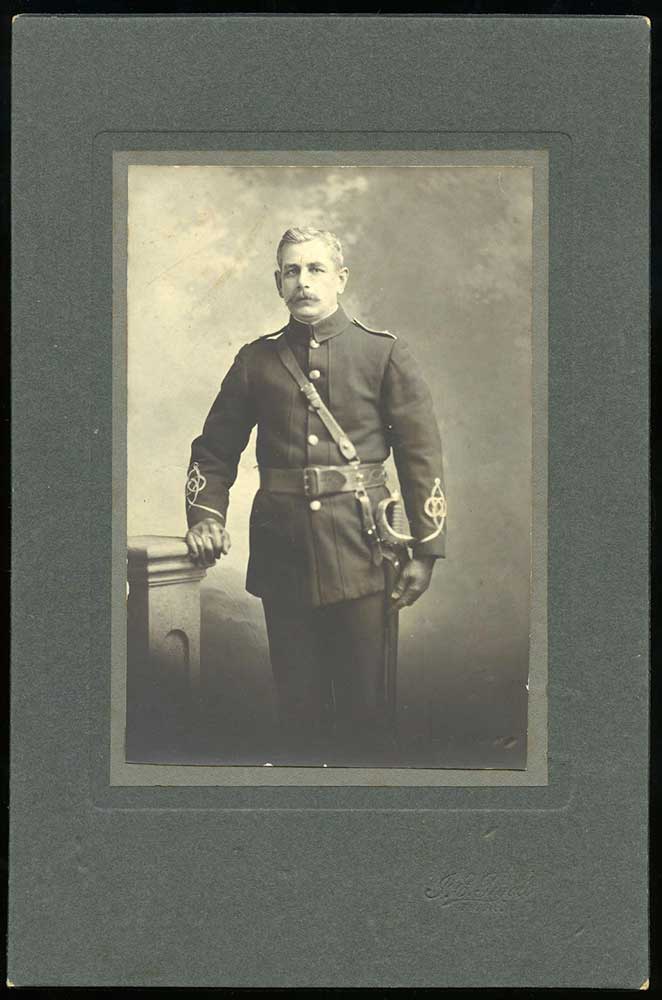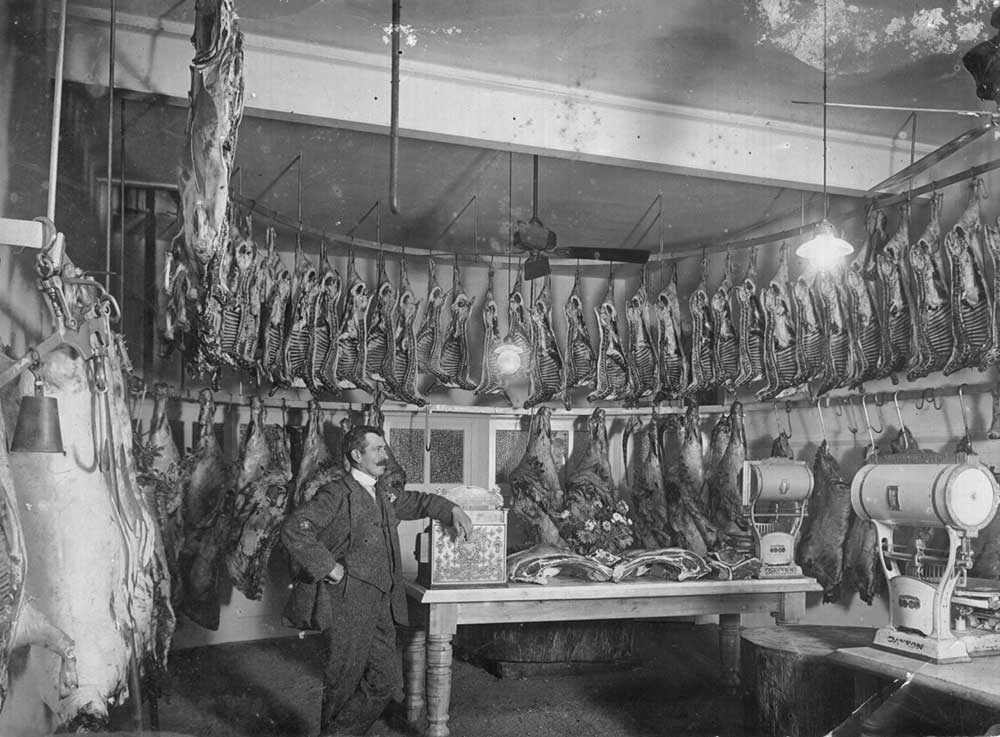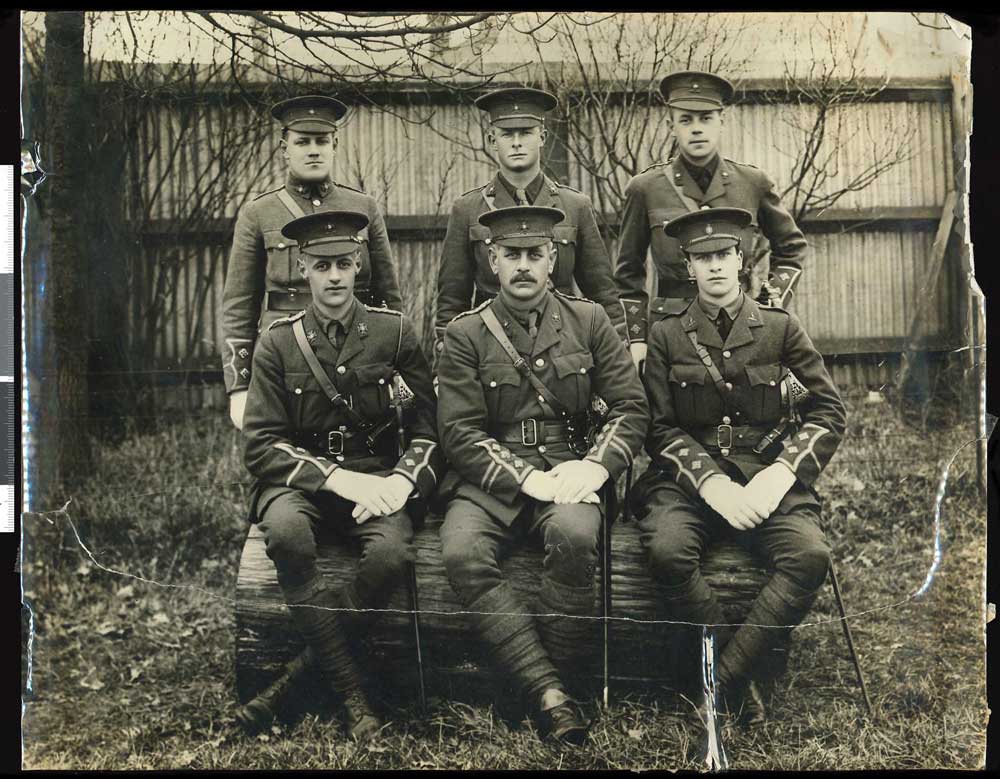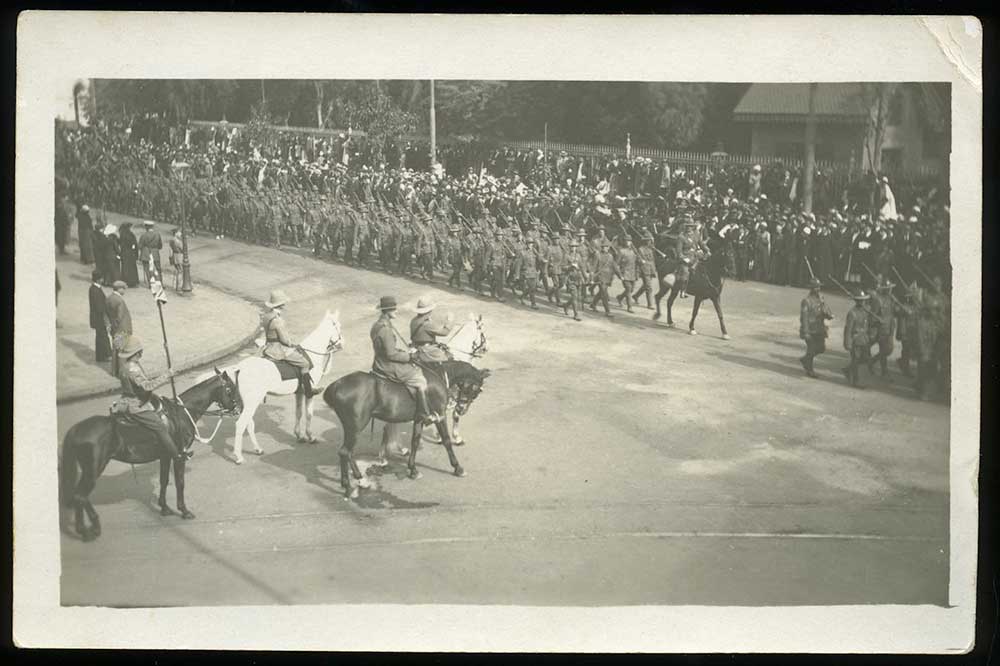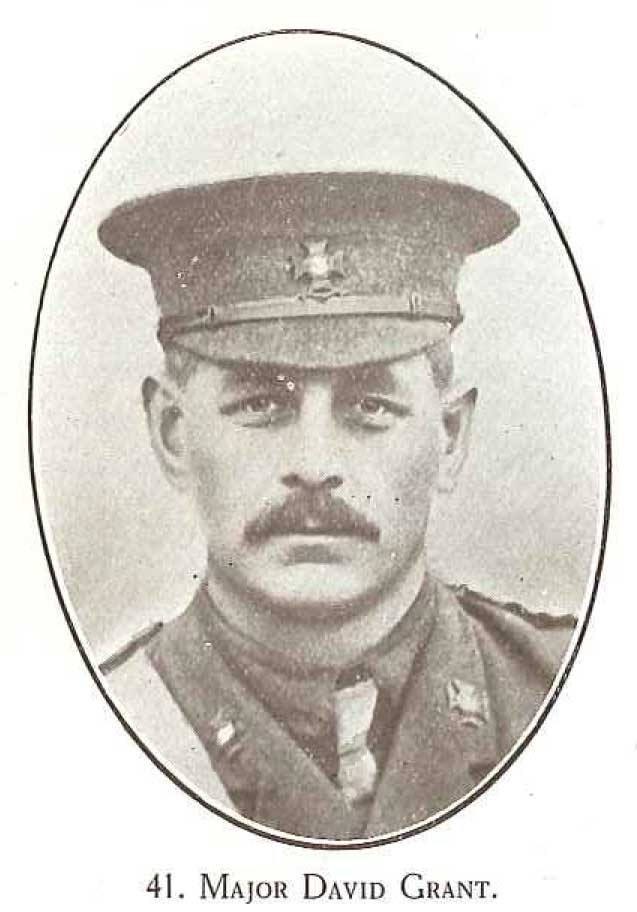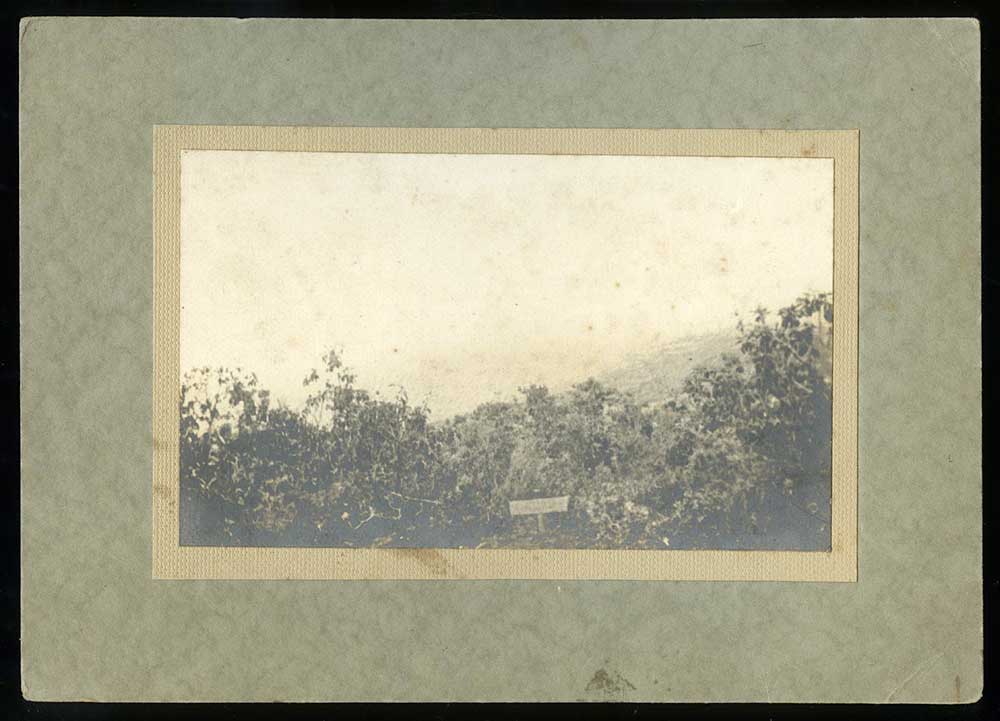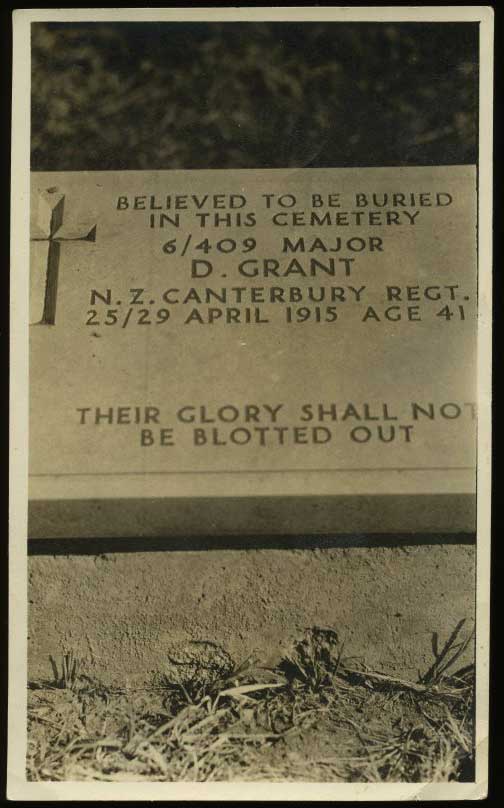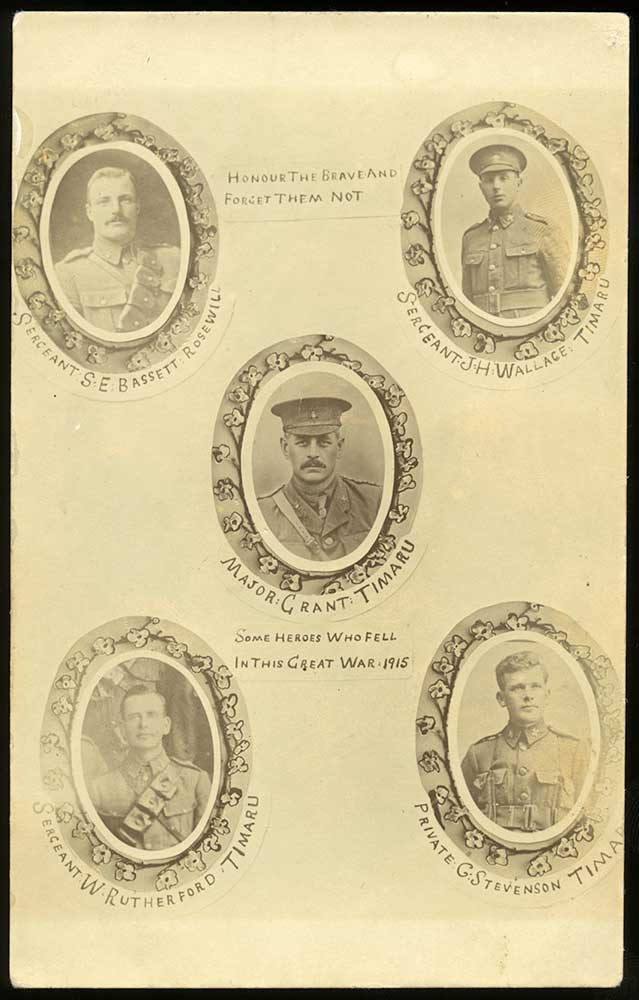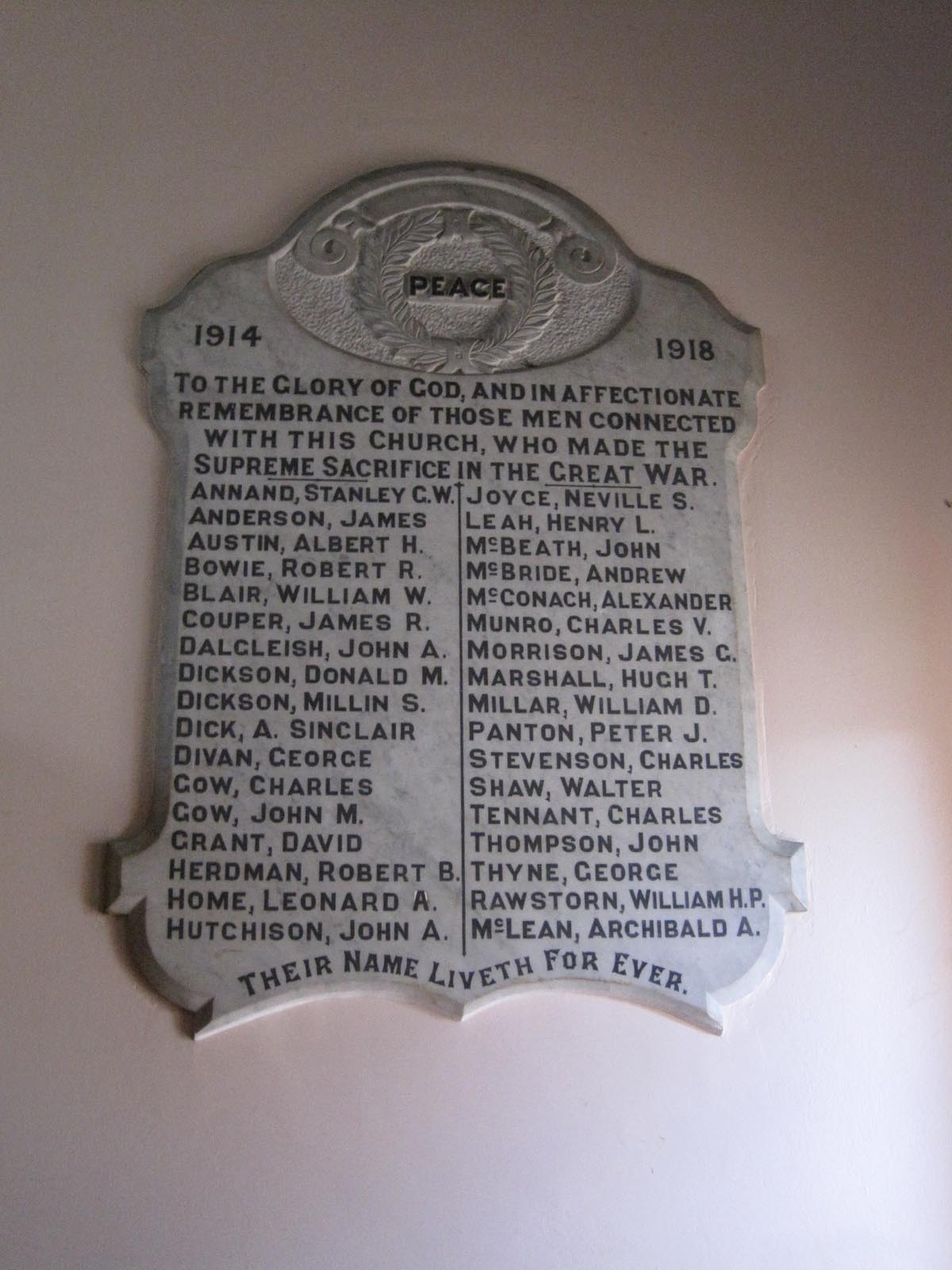 Aliases
First Rank
Major
Last Rank
Major
Birth
Date
22 November 1873
Place

of Birth

Geraldine, New Zealand
Enlistment Information
Date
17 August 1914
Age
40
Address

at Enlistment

23 Le Cren Street, Timaru, New Zealand
Occupation
Butcher

Previous

Military Experience
Duntroon Rifles & 2nd (South Canterbury) Regiment (formerly Timaru City Rifles)
Marital Status
Married
Next of Kin
Mrs Ann W. Grant (wife), 23 Le Cren Street, Timaru, New Zealand
Religion
Presbyterian
Medical

Information

Height 5 foot 10 3/4 inches, weight 182 lbs, chest 38 inches, fair complexion, grey eyes, grey hair, good teeth, 2 inch scar on back of thigh
Military Service
Served with
NZ Armed Forces
Served in
Army

Military

District
Embarkation Information
Body

on Embarkation

Main Body
Unit

, Squadron, or Ship

Canterbury Infantry Battalion
Date
16 October 1914
Transport
Tahiti or Athenic

Embarked

From
Lyttelton, Canterbury, New Zealand
Destination
Suez, Egypt
Other Units

Served With

Last Unit

Served With

Canterbury Infantry Battalion
Military Awards
Campaigns
Egyptian & Gallipoli
Service Medals
1914-1915 Star, British War Medal, Victory Medal

Military

Awards
Award Circumstances and Date
No information
Prisoner of War Information
Date of Capture
Where Captured

and by Whom

Actions Prior to Capture
PoW Serial Number
PoW Camps
Days Interned
Liberation Date
Hospitals, Wounds, Diseases and Illnesses
Post-war Occupations
Death
Date
25 April 1915
Age
41
Place

of Death

Gallipoli, Turkey
Cause
Killed in action
Notices
Memorial or Cemetery
Walker's Ridge Cemetery, Anzac, Turkey
Memorial Reference
Special Memorial 10
N

ew

Z

ealand

Memorials
On Memorial wall, Timaru; Geraldine War Memorial & Duntroon War Memorial; Chalmers Church Memorial Plaque
Biographical Notes
David was born at Orari Gorge Station, where his father was a shepherd, on 22 November 1873. David was the eldest son of four boys and five girls belonging to Archibald and Louisa (nee Simmonds) Grant. Family stories recount that he was a good scholar and it was a disappointment to his teacher that he left school early.
In the Duntroon Presbyterian Church (near Oamaru) on 28 October 1903, David married Ann Watt Liddell, and they were to have five children. David was a well-respected member of the community, an office bearer in the local church, and a volunteer in local military activities. Sometime around 1904 or 1905 they moved to Havelock where he worked for his uncle, W Simmonds, in his butchery shop. In 1907, he moved his family to Timaru and settled in York Street. Initially he worked for a local butcher, Mr Sutherland, and then with his brother. He went on to develop a partnership with Thomas Seaton to run their own butcher's shop in Stafford Street. He was also a prominent member of the Chalmers Church, as well as being a member of the Lodge Koranga of Freemasons. Soon after his arrival, he joined the Timaru City Rifles, as a private soldier. Previous to this, he had served for more than four years with the Duntroon Rifles, and had held the appointment of Lieutenant in command. It was not long before he worked his way up through the ranks in Timaru though, and by May 1909, he was acting Lieutenant. On 18 February 1913, he was appointed to the rank of Captain in what had now become the 2nd (South Canterbury) Regiment.
In 1914 David was living at 23 Le Cren Street when, on 17 August, he enlisted for war service. He left Timaru with the first contingent, in command of the infantry contingent, leaving behind a family and a very successful business. His enlistment papers described him as being aged 40 years, weighing 182 lbs, chest measuring 38 inches, having a fair complexion, grey eyes, grey hair, good teeth and being of the Presbyterian faith. He also had a two inch scar on the back of his thigh. He was not long at training camp before his soldierly capabilities were recognised, and he was promoted to the rank of Major. 16 October 1914 saw Major Grant leaving for overseas service with the Main Body from Lyttelton, aboard the Athenic, bound for Suez, Egypt, arriving in Alexandra on 3 December. After Egyptian service, on 25 April 1915, David landed on the beach at Gallipoli. In the confusion of the Gallipoli landing Grant took his men up Malone's Gully, enfiladed by Turkish fire, and climbed up a steep gully to attack Baby 700, a crucial hill leading to the heights. Grant and his men charged forward but were met with heavy fire and Grant fell fatally wounded. Thus ended the life of a very popular officer whose men would have gone anywhere with him. He was to have the unfortunate distinction of being the first man from Timaru to die in that action. A month later, during a truce, his body was recovered and Major Grant is presumed to buried in the Walker's Ridge Cemetery where his name appears on Special Memorial Number 10.
One of Grant's officers at the landing, Lt Raymond Lawry, wrote home about the armistice that was called to bury the dead, including Major Grant. It reported under the title "Burying the Dead: an armistice arranged" as follows:
"Writing from Gallipoli peninsula, Lieut. RAR Lawry (Canterbury Infantry Battalion), son of .the Rev. S. Lawry, the well-known Wesleyan minister, says: 'Yesterday (May 14) there was an armistice from 7.30 a.m. to 4.30 p.m. for the burial of dead, some of Whom had lain in front of the trenches since April 25. Our company and one from the mounted rifles were the burial party for the New Zealand division. There was an equal number of Turks. I had charge of our lot. It was an awful day . Hundreds of bodies (Turks more than ten to one) were buried by our party alone. I was glad to find the body of Major Grant and one of our sergeants [Hamilton] lying together. We did not separate them, and they lie in a common grave, dug by men of their own company, who did the work with softened hearts. I spent some time personally improving the mound, throwing it up high, and on top I made a large cross of white stones, and at the finish placed a large slab with the names carved out. At the head I erected a rough wooden cross, and put an inscription on it. Later I photographed it. Of course time did not allow anything of this sort in the other cases, but we felt this was special and "Padre" Luxford recited a special service and offered a special prayer ...' "
After the war David's widow received his medals, the 1914-1915 Star, British War Medal and Victory Medal along with a scroll and plaque commemorating his sacrifice for the Empire. David's brother, Private Percy Edward Grant (no.6/3027), also served overseas with the Canterbury Infantry Battalion, but fortunately survived the war to return home.
Ann Grant never recovered from the news that her husband would not be returning home. Her children later recorded that their mother changed and their home lost the warmth it once had. She never remarried and died in 1952 a lonely widow for 37 years. The sadness of war continued to haunt the family when in 1965 granddaughter Rosalind Webb travelled to Europe and visited Gallipoli to see her grandfather's grave. She never reached Walkers Ridge – she was killed in an accident when a lorry hit the car she was travelling in. She was three kilometres from the cemetery, and now rests in the British Cemetery, Canna kale cemetery in Turkey about 23 kilometres from her grandfather.
Sources
Auckland War Memorial Museum Cenotaph database (July 2015); Archives NZ (Personnel File); "Honouring the memory of a grandfather killed in World War I", Timaru Herald 17 April 2015 (online) at http://www.stuff.co.nz/timaru-herald/news/67961235/Honouring-the-memory-of-a-grandfather-killed-in-World-War-; Papers Past - Timaru Herald 5 & 7 May 1915, Timaru Herald 25 April 1916, Press 5 May 1915 and 25 April 1916, Oamaru Mail 11 May 1915, Evening Post 4 May 1915, and 'Burying the dead' in the Poverty Bay Herald 15 July 1915; NZ War Graves Project at http://www.nzwargraves.org.nz/casualties/david-grant; Timaru Herald 28 April 2015 via http://www.pressreader.com/new-zealand/the-timaru-herald/20150428/281870116987155/TextView; NZSG Index v5; NZBDM Historical Records; ancestry.com.au; SCRoll submission by A McKenzie, 15 February 2016; SCRoll web submission from H Clouston, 19 March 2017; SCRoll submissions/email correspondence with P Atkinson & B Denny, 22 & 23 March 2017
External Links
Related Documents
Researched and Written by
John Sutherland, SC branch NZSG; Ted Hansen, SC branch NZSG; Tony Rippin, South Canterbruy Museum
Currently Assigned to
Not assigned.
Licensed under a Creative Commons Attribution-NonCommercial 4.0 International License unless otherwise stated.
Tell us more
Do you have information that could be added to this story? Or related images that you are happy to share? Submit them here!