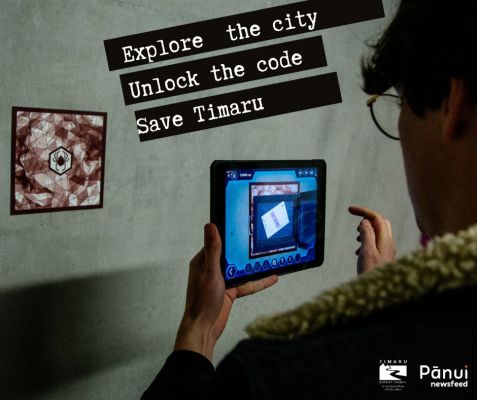 Check out this 2-hour immersive outdoor experience, brought to you by the City Hub Project Team
The future of the city is in your hands, can you save us all?
Gather a team of 2-5 fellow spies and embark on your mission from the South Canterbury Museum by day … you can book your slot online now at https://timarucityhub.resova.us/
More detail:
This 2-hour outdoor immersive experience will let you indulge that James Bond fantasy as you and your team of covert operatives use your wits and a range of spy gadgets to unlock clues hidden around the city.
Equipment and a full mission briefing will be provided. You will need at least one adult with every booking to supervise the little spies.
At least one person in your team will also need a smartphone with access to the internet and a camera – things no undercover agent should be without!
Please note that this outdoor game takes you on an approximately 2km circuit so we advise wearing comfortable footwear and be prepared for adventure.
In order to provide the equipment we need to take a credit or debit card number when booking. A $1 fee will be taken as part of this process.
The City Hub Project Team are excited to offer you this awesome Timaru CBD experience adapted from Codebreakers NZ.
For more information, or for details of the night missions run from Hector Black's visit the Timaru District Council's latest news